One of the Shōnen that is in fashion this season is Jujutsu Kaisen, so here we tell you its keys and how you can read the manga and watch the anime.
The shōnen genre of manganime is one of the most popular since the origins of the medium. Varied and charismatic characters, epic fights against monsters or very powerful beings, long seasons with many chapters to fully immerse ourselves in the exciting universes they create and other keys are what make them succeed. Specifically, in this initial season of 2021 the anime that is most fashionable is Jujutsu Kaisen. It is available on Crunchyroll, in addition to Manga Plus, so we can find it with subtitles and translated into Spanish without problems. Next we will tell you everything about this manganime so that you can give it a try if you still do not know it.
The Origin of Jujutsu Kaisen and the Ingredients for a Successful Formula
At the beginning of this month of March, specifically on the 5th, three years have passed since the initial publication of the first volume of Jujutsu Kaisen. Created by the 29-year-old mangaka Gege Akutami, he made his debut in the world by publishing a 45-page one-shot called Kamishiro Sōsa, which was published in Jump Next vol. 2 of 2014. For some time For years he focused on releasing several one-shots until he finally found the key to success by publishing the first volume of Jujutsu Kaisen in Shonen Jump No. 14 of 2018. The idea for the series was a direct sequel to his work. previous, something that we can easily verify when we look at the style of the characters and the theme of their one-shot: Kamishiro Sōsa, No.9, Nikai Bongai Barabarjura and Tokyo Metropolitan Curse Technical School.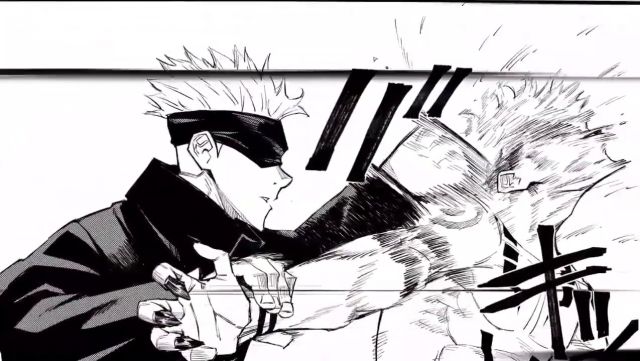 At this point we must look at a couple of key details in the formula for its early success. To begin with, all those stories that have a space reserved in the Japanese magazine Shonen Jump (published weekly since 1968) will reach a high number of readers around the world, since they distribute approximately five million copies each week. Thanks to this huge implementation in the market, mangakas who get their volumes published in the magazine ensure that they reach a large readership. Works like One Piece, My Hero Academia or Hunter x Hunter, among many others, were originally published in Shonen Jump before going on to have their own tankōbon.
When it comes to animation, the studio behind Jujutsu Kaisen's impressive visual style is MAPPA (Maruyama Animation Produce Project Association), whom we will know for their work on anime like Kakegurui, Yuri !!! on Ice, Zombieland Saga and the acclaimed final season of Shingeki no Kyojin. Being a studio with more than nine years of experience and great productions behind it, there is no doubt that the Jujutsu Kaisen anime is in good hands.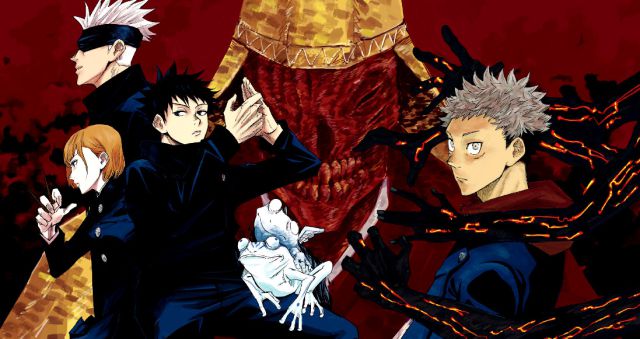 Manga vs Anime: how many volumes and chapters are available?
If we focus on Jujutsu Kaisen we see how currently (as of the beginning of March, 2021) it has 15 tankōbon volumes published. In the Japanese country they have appeared in the Shūkan Shōnen Jump, while in the Spanish-speaking market it has been licensed by Norma Editorial (Spain) and by Editorial Panini (Mexico and Argentina). If we look for it digitally, in Manga Plus it is also available.
As for anime, we can find it in applications such as Crunchyroll with the possibility of enjoying the animated series in the original language or well translated and dubbed into Spanish, among other languages ​​such as English, French, Russian, German and Portuguese. At the time of writing these lines are available up to 21 episodes, but if we take into account that it is currently on air, this figure will not take long to grow until it reaches the manga and continue moving forward together to tell us the story of Yuuji Itadori and the rest of protagonists. The broadcast of each new episode takes place on Fridays at 7:45 pm CET and for now we have confirmation that it will reach up to 24 episodes, at least this first season.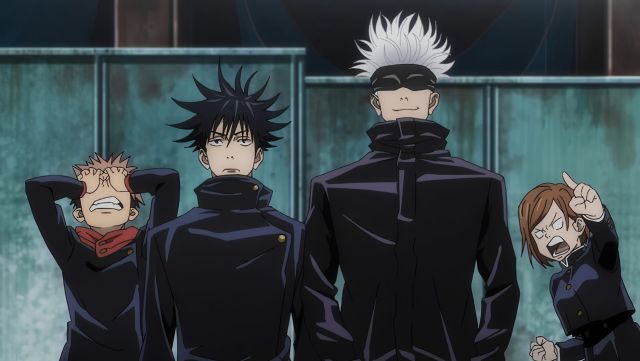 Synopsis and main characters of Jujutsu Kaisen
(This section contains spoilers from the pilot episode)
As is often the case in the shōnen genre, the Jujutsu Kaisen story stars a high school student named Yuuji Itadori, who has impressive physical abilities and easily outperforms all of his peers. In the pilot episode itself, he discovers the existence of curses, nightmare beings that can only be seen by those who have a high perception of the paranormal world. Megumi Fushiguro, a first-year sorcerer at the Tokyo Technical College of Magic, tries to locate a powerful (and dangerous) cursed talisman that protects Itadori's school when she discovers that someone has taken it from its usual and safe place.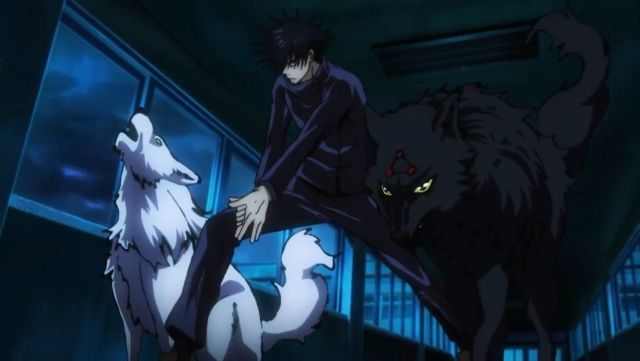 The protagonist soon puts his physical gifts and his great sense of justice to the test, as his institute is affected by the release of a powerful curse that they have to eliminate before it is too late. It is then that we discover that sorcerers like Fushiguro can use curses to their advantage, since only one of them can eliminate another curse (or weapons or attacks impregnated with cursed energy). However, the situation does not take long to overcome them, especially considering that Itadori does not have any type of weapons or knowledge to face these adversaries.
To turn the tables around, he can think of nothing else than to consume the cursed item that sparked all the trouble in the first place. It is a finger of the "powerful double-sided spectrum" known as "the undisputed king of curses" or simply as Sukuna. Far from dying, Itadori manages to absorb the inordinate power of the cursed object and the specter passes to share a body with the protagonist. With all the pros and cons that this entails, Yuuji will start studying at the sorcerer school under the tutelage of the unstoppable Satoru Gojou to learn how to use his new powers while collecting Sukuna's remaining fingers.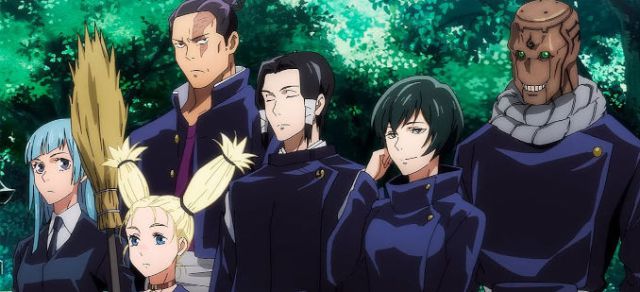 With this premise begins a story that will catch us from the first moment, with a somewhat predictable plot in certain episodes but still surprising in many others. Loaded with a diverse cast of charismatic characters, a high-quality animation style, and eye-catching artistry, Jujutsu Kaisen has all the keys to becoming one of the most successful anime of all time if it continues down the golden path in the game. which is currently.
How to read the manga and watch the anime of Jujutsu Kaisen
As mentioned above, we have at our disposal various ways to enjoy the Gege Akutami series. We leave you the main ones below to facilitate the task of discovering this essential shōnen for every lover of the genre:
Read the manga in physical format: buying the volumes of the publisher that corresponds to us according to our territory: Norma or Panini. Now available in different bookstores and specialized stores.
Read Jujutsu Kaisen in digital format: through Manga Plus.
How to watch the anime: on Crunchyroll.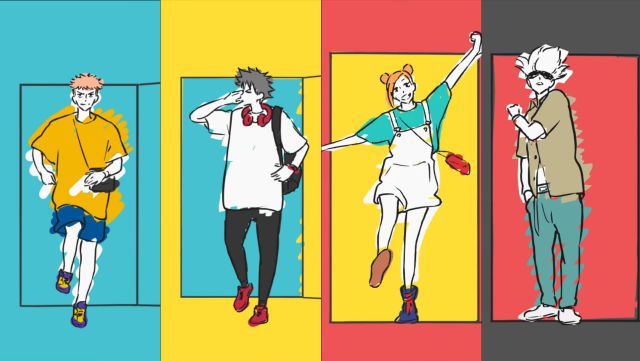 Despite being just over two years old, Jujutsu Kaisen is having a great reception from readers and viewers. With the award of "Anime of the Year 2021" received in the fifth edition of the Crunchyroll Anime Awards and having reached number 2 in the list of most viewed anime on the platform during the past year 2020, the notable and / or excellent ratings that has received the work of Gege Akutami place it in the spotlight. Everything indicates that we will continue talking about Jujutsu Kaisen for many years, so for now what we have left is to get on the wave soon to be able to enjoy the adventures of Yuuji, Megumi, Nobara, Gojou and the rest of the protagonists from the first season .