After our first hours with the new title of the saga, we tell you what we think about this ambitious proposal that wants to aspire to everything.
There is something special about Luigi's Mansion 3, it's not bluffing. Nintendo Switch has been in the market for two and a half years, agglomerating commercial successes through its exclusive ones, but not all of them have achieved excellence. There is a difference, therefore, between those titles in the sector that transcend and those that simply leave a good taste in the mouth. This is one of the first.
Next Level Games, authors of the second part, demonstrated that Nintendo 3DS hardware was not an impediment to make the first part, that of 2001 on the occasion of the launch of GameCube, cease to be an idea to become a saga. This third episode arrives to ratify that thought, because of what we have played from this adventure in the huge mansion that Mario, Peach, Toad and Luigi arrive, we are delighted.
It would be easy to tell you what moments are the ones that are most inviting us to think that we are facing one of the best Nintendo productions of recent years, as we would do with a friend to whom you transmit the unforgettable trip. However, this story is a box of surprises where it is worth living to the smallest detail empirically, without knowing what will come next.
It is surely that unpredictability, making sense of the lack of cohesion between each floor of the hotel, which makes the difference in Luigi's Mansion 3.
Without limits: nonconformity and ambition without giving up an essence
Because he continues to honor his name, as we will see in the Reviews in a few days. The difference is that it is not just one more number in the nomenclature; It doesn't feel like the third part, but like the first part of something new. It is not an evolution, it is a quantitative and qualitative leap for intellectual property.
The approach, according to the first measures of the adventure – which is the only thing we are going to detail today – leaves no room for speculation: an invitation to a luxury hotel where, on paper, everything should be peace and calm.
Luigi will not have time to take off his shoes before everything turns upside down and the adventure takes on a spooky look where the hotel actually becomes an enchanted hotel.
There were criticisms of the renunciation of the name that accompanies the saga: it is not a mansion. Perhaps the solution would have been to opt for two, three or four mansions, but Next Level Games has preferred to build – literally – an adventure where each floor of the hotel is a different challenge, where each new setting causes the experience to completely abandon any hint of any repetitiveness and that the new mechanics, types of enemies and final bosses (eye here) do nothing but want us not to let play.
They have succeeded: we don't want to stop playing Luigi's Mansion 3. Talking about a technical roof is not far-fetched. Just in case there was any doubt, this title plays in the same league as Super Mario Odyssey on a technical level, even exceeds it. The lighting and, above all, the animations, are at a level never seen in Nintendo productions. We didn't think Nintendo Switch was going to reach this level of detail, but it is getting it.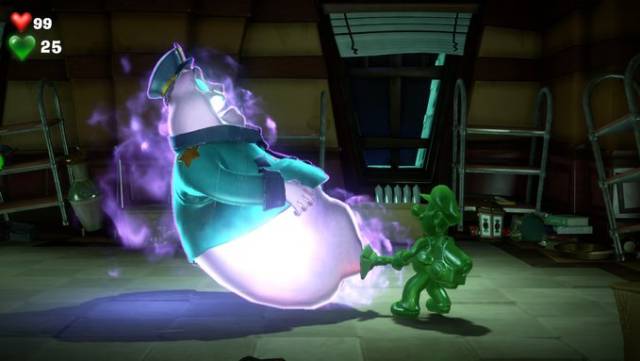 Devotion for detail
What were previously impediments are now virtues. Having a hardware as capable as this is for the estimated visual purposes has allowed the Canadian study to design larger, much larger levels, with recesses, verticality, not giving up having to retrace our steps. It has also allowed them to forget a structure divided into phases, as happened in Luigi's Mansion 2, oriented towards a portable nature console. Here the games are longer and more thoughtful, in every room there is something to discover, a collectible to accumulate or a curtain to absorb. It is interactive to the last consequences.
Everything feels broad and full of details, because we are facing a work concerned with making interior design a nuance pattern. It is also a very expressive game, something that serves as a comment on the animations. Luigi talks to you and conveys the atmosphere of the situation just by looking into his eyes. Even to the controls, whose control we will detail as it should in the Reviews, it is necessary in every angle and direction, one of the improvements that we can also point out with respect to the previous episodes.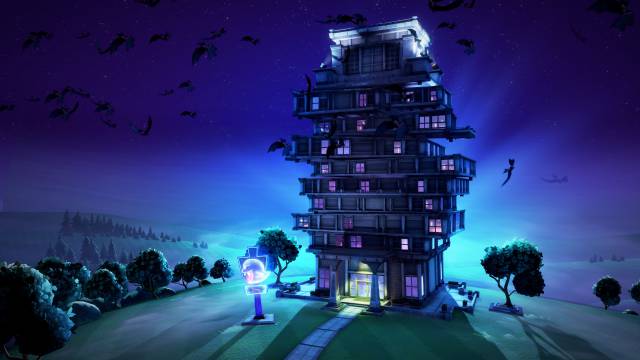 Shaking is one of the new mechanical brand of the house that is very easy to get used to. It is strange to return now to the two preceding episodes and catch a ghost. Something is missing. That means that the new mechanics have been successfully implemented; as well as the Chupoun, onomatopoeic name that refers to the suckers that we can stick on the wall (or where it comes!) to pull the rope and destroy what is not able to suck the renewed Succinants, which awaits some other surprise very interesting. We do not want to mention the Propeller, with which we can also break elements of the environment. In short, in Luigi's Mansion 3 we not only absorb and use the strobe (we have become familiar with the terminology of the game, collateral damage from taking so much time with it) to elucidate the position of one of these ghostly guests, but we also destroy much more That once was because it will sometimes be essential to know how to move forward.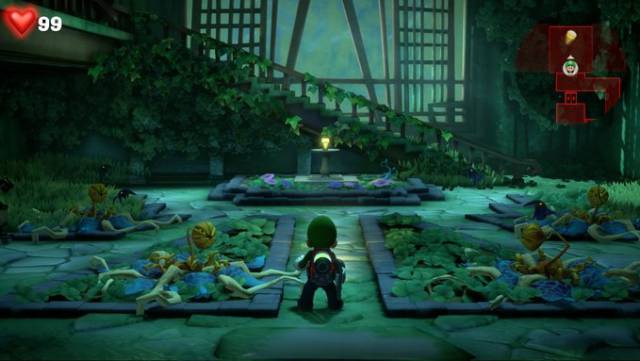 The cooperative nature of the video game is intended to be exploited both with people and alone. Do not be afraid to be alone, because Gomiluigi, Luigi's green alter ego as a viscous copy, can access places where the plumber of flesh and blood cannot. This game is a puzzle that forces you to touch, break, absorb and, at the same time, not stop looking. The solution may be in front of your eyes, even if you don't realize it. Outlining a smile when you get it is tremendously satisfying.
We do not want to reveal anything else, but we do want to place you to read the Reviews in just a few days. It will be then when we answer all the questions you have sent us and those details that we are eager to tell you.
Meanwhile, everything indicates that we are facing one of the best video games of 2019.