From Wizards of the coast we exclusively receive a new letter that reveals the keys to the new basic collection of Magic the Gathering Arena.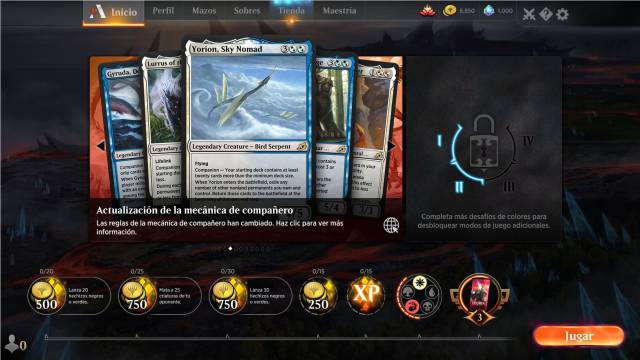 The classic trading card game will present, in July, as usual, its new season of basic cards that, this time, will revolve around the blue Planeswalker Teferi, just like last year's theme was the well-known red Planeswalker Chandra.
Among the cards in the new collection is the Sporeweaver Weaver, one of the new creatures, and we are pleased to present it exclusively. This card is a 1/4 green creature, with a converted cost of 3, this means that we will need two lands of any color and a green land to be able to lower it to our battlefield. The Sporeweaver Weaver, in addition to having range and anti-blue hex, can earn us a life every time it takes damage, and to top it off, it creates a 1/1 green saprolin token. These abilities will be very useful to us, especially the blue anti-hex against Teferi, and they are easily combinable with others to create quite powerful combos.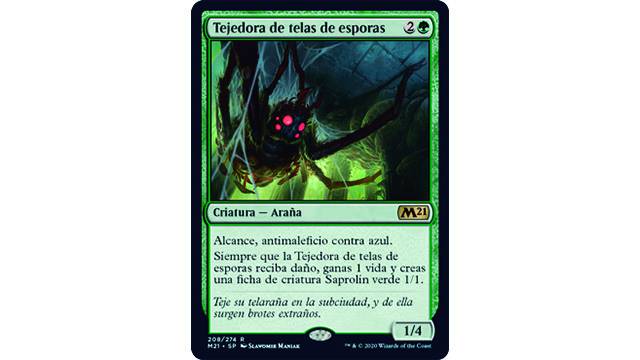 The ideal time to start
The basic collections are the ideal time to start in the world of Magic the Gathering, they lay the foundations and the new mechanics that will be used in that season and also recover the best from previous editions.
In Magic the Gathering we put ourselves in the shoes of a Planeswalker, a magician capable of summoning powerful creatures, creating powerful spells and performing incredible spells, to defeat our rival. Magic is not free, we have to pay for all this with mana, the in-game currency, which may be of a single color or several, depending on our cards. Each color in Magic is associated with abilities, Planeswalker, and even values.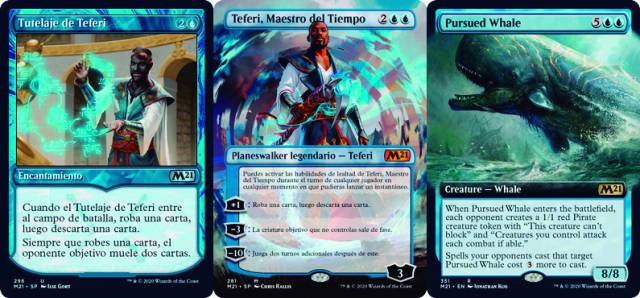 The blue color, which is the protagonist of this edition, is associated with control and illusions. Spells and blue abilities allow us to play with enemy cards, either by not letting them work, making the opponent's spells cost more mana, or forcing them to attack each turn if they can, among other examples. His Planeswalker, as we have said before, is Teferi, Master of time, a powerful magician capable of ignoring his opponent's creatures.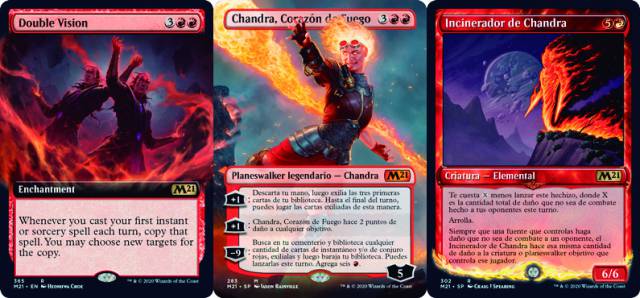 The red color is associated with freedom and drive. He uses fire and lightning to attack his rivals and his attacks are usually fast and impulsive, however, he can also summon great creatures that will reduce the battlefield to ashes. Chandra, Heart of Fire, the Red Planeswalker, will not hesitate to cast fireballs or other spells at our rivals or their creatures.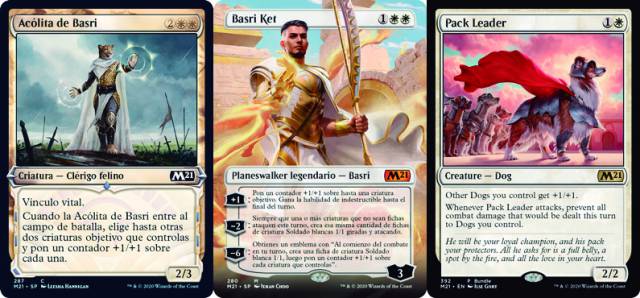 The white color evokes order, protection and light. White cards allow us to heal, gain life and defend, but also to cast powerful spells or increase the power of our creatures to make them unstoppable. The reference white Planeswalker in this edition will be Basri Ket, a new champion who embodies the characteristic values ​​of this color.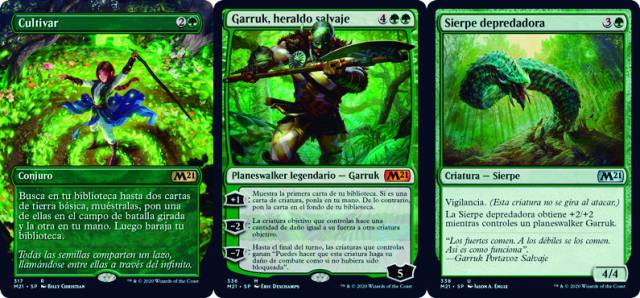 The green color is nature, instinct and growth. If you like huge and powerful creatures this is your color, we will not only have these creatures, but the power to make them even bigger and have enough mana to pay for them. Garruk, wild herald, is the protector of these lands and has the power to make his creatures attack as if they were not blocked.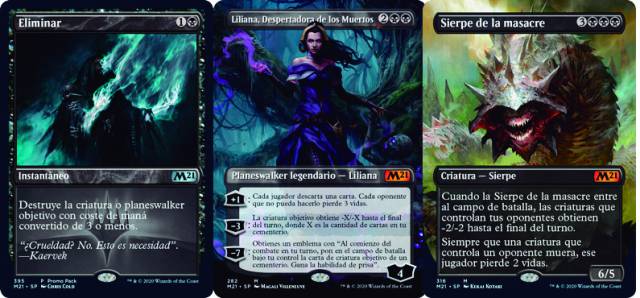 Finally, the color black is associated with death, darkness and ambition. The dirtiest moves, such as destroying rival creatures and bringing them from the dead to fight for you, or neutralizing the rival's poor attempts to stop your hordes of horrors drawn from the depths of the underworld, are just a sample of everything the dark side can do for you. Her Planeswalker, Lilliana, Alarm Clock of the Dead has the power to destroy your opponent's creatures with just a glance and lure them to fight under your command.
Magic the Gathering offers endless deck creation possibilities by combining these colors. Finding the one that is ideal for our style of play is the key to devastating the numerous competitions that take place, both in specialized stores and online in its game: Magic the Gathering Arena.