We recommend five fighting games rich in modes and single player content, where the star is Mortal Kombat 11 with its Story Mode and the Towers.
Practically from its conception, the fight genre is focused on competitiveness. We are talking about a time when Street Fighter II debuted in arcades and bars with the smell of alcohol and tobacco, and in which young people spent their pay trying to beat M. Bison or compete against others present. Today we are in an era in which this competitiveness takes its maximum expression in the EVO, the most important fighting tournament in the world that due to circumstances that we all know, the coronavirus crisis, will have to be held online. This peculiarity of this edition has made some of the programmed games stay out of the competitive field, while others that surprisingly stayed out in a first cut, such as Mortal Kombat 11, reappear.
We have to talk about the NetherRealm game again, since it is current again. To this readmission to the EVO, almost an act of poetic justice, is added the arrival of Aftermath, a great expansion unprecedented in fighting games, since it meets the needs of players who enjoy the genre alone. We want to remember them by recommending a handful of generous fighting games in single player content:
Mortal Kombat 11
Obviously you have to start by talking about Mortal Kombat 11, which, displaying the NetherRealm identity seal, is one of the most content it offers for a player. Its more than remarkable Story Mode of around 6-8 hours tells us of the arrival of Kronika, the Guardian of Time thanks to the power of her crown, who has invoked warriors from all ages to reestablish the balance between good and evil after the events that occurred in Mortal Kombat X. As we say, its duration is more than considerable, and it is perfect when it comes to not only delving into gameplay, but also the lore of its multiple characters. Some of them, like Kronika herself, are not selectable in the game, and others, like Sheeva, will arrive as DLC, but it is an already very large template. Meanwhile, the Towers offer us challenges with multiple variants with which to exploit their Gear System, in addition to a Krypta where you can get many unlockables. To top it off, as we said, Aftermath is coming, an expansion that directly continues the history of the base game and that promises even more hours of good fighting.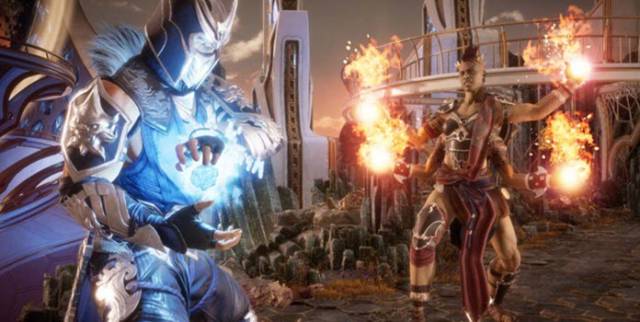 Soul Calibur VI
Another that clearly bets not only on competition, but on the single player, and already from 128 bits, is Bandai Namco with Soul Calibur. Soul Calibur VI also includes a Story Mode, Chronicle of Souls, which is a reboot of the plot that we already know, with Kilik as the protagonist and that introduces some of the new characters in this sixth iteration, such as Groh and Azwel. At the narrative level, it is not especially remarkable, but it is in terms of duration and variety, since we are facing a map of more than notable size with numerous battles and challenges, having to gain experience to level up and better weapons to access tests every getting tougher. In addition, in the first round it is impossible to see everything, since the bouts we face will depend on the decisions made, so it is not ruled out a second round to be able to see everything. And if we think it is not enough, Balanza de Almas offers us to travel the map of Europe with our own character created from the complete editor of the game, in a structure similar to the previous mode.
Super Smash Bros Ultimate
The tagline Ultimate is not trivial, since it is difficult to overcome what is offered in this latest installment of the popular Nintendo fighting saga. Its presence –which this year will be absence- permanent in the EVO reaffirms its competitive strength, but at a single player level its content is truly overwhelming, with an Adventure Mode a bit like the Soul Calibur VI Chronicle of Souls, although much more extensive , with tens of hours and hundreds of tests to unlock everything. This, which in some titles can be lazy, becomes a pleasure in Super Smash Bros Ultimate, since at the same time that we play and enjoy its different challenges, we unlock more characters and Spirits that are not only part of the history of Nintendo, but of video games in general, with fighters like Ryu, Pac-Man or Bayonetta present here. Each combat has its thematic peculiarities related to the opponent, for which it is necessary to form a team of Spirits with characteristics according to the challenge that is presented, and it must be said, the AI ​​is more than competent.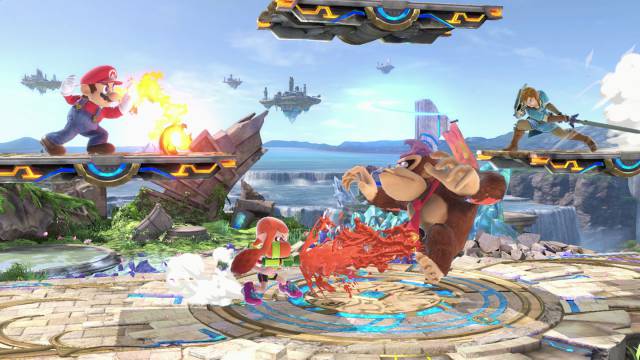 Injustice 2
Again NetherRealm, and it is that if in Mortal Kombat 11 the offer is huge, it is no less in this Injustice 2, seasoned with the charisma of DC characters. Like the star saga of the study, we have a Story Mode lasting several hours in which there is a new rivalry between Batman and Super-Man, with practically all the characters in the game present and where the narrative section is more than interesting. For many, in fact, better than that of Batman vs Super-Man: Dawn of Justice … All the characters fit into a story that despite giving rise to curious alliances, is consistent at all times and invites to continue playing until discovering the end, being also very satisfying to see how NetherRealm takes certain licenses to give more credibility to this section. Once completed, we can enjoy countless hours – literally – in the Multiverse, a new meeting point for dynamic challenges with different variants to take advantage of the objects and armor that we have unlocked for the characters in the game, some of these challenges being extremely demanding. . Again the Ed Boon team offers something almost beyond reach.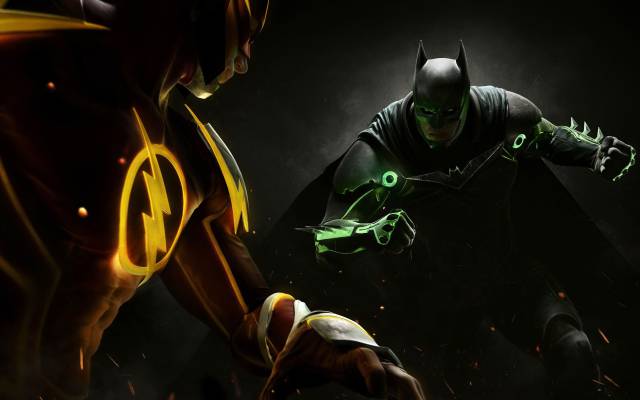 Street Fighter V: Champion Edition
If we were told that we would include it on this list almost four years ago when Street Fighter V was originally released we would think it is a crazy thing. That game that came onto the market completely lame in all its sections without exception is today a highly recommended proposal for all types of player: solitary and competitive. But as we have been doing in this article, we are especially interested in the first one. For him, each character has its own Story Mode, although it is fair to say that it is quite decaffeinated compared to the extended one that would appear later, around four or five hours long. It doesn't quite get to the NetherRealm level of work, but it's pretty decent. Fortunately the bulk of the single player modes we find an excellent Arcade Mode for each character, with different difficulties and a high level of AI, which upon completion will give us mythical unlockables of the saga, such as spectacular conceptual arts that have nothing to do with those who adorn the scenes of the Individual Story Mode. Capcom is in a great moment, and was not going to abandon one of its star sagas.