The new DC and Warner Bros. film is seen in unpublished images and promotional arts; first look in detail at the villain Cheetah.
Wonder Woman 1984, the new DC and Warner Bros. movie starring Gal Gadot again in her role as Wonder Woman, will be released in theaters on October 2 after several delays due to the global coronavirus crisis. Perhaps for this reason, and to liven up the wait, its managers continue to share unpublished graphic material so far, such as new images from the film or a good collection of promotional arts never seen before and that this time show the villain Cheetah with her definitive aspect.
First look at the villain Cheetah
Thus, one of the new images in the film shows us the more human side of Diana with two children in a location that appears to be some country in the Middle East, in addition to another in which we see Wonder Woman in full action in surprise. by Steve Trevor.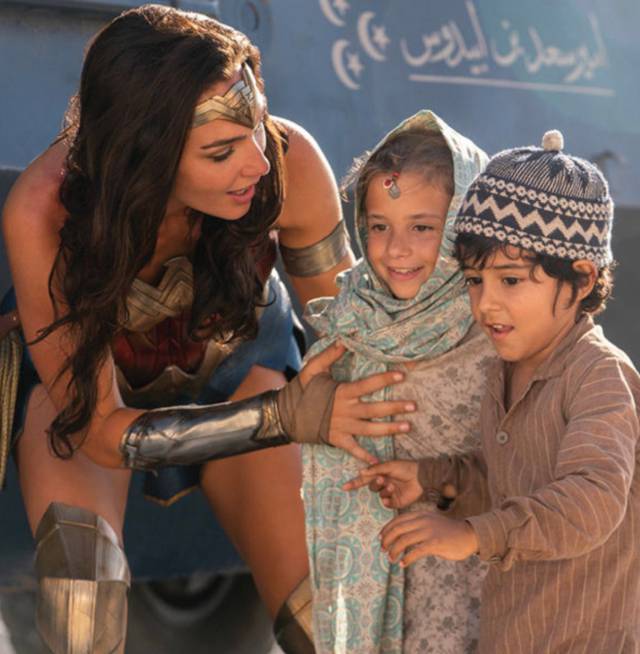 Although the most striking of these new publications is the large number of unpublished promotional arts, through which we can see more images of Wonder Woman, both with her usual appearance and with her new golden armor, as well as a first look at Cheetah in in its final form by means of a somewhat distorted art but which reveals a good part of its wild aspect.
To all this we must add several sludges and illustrations belonging to different advertising campaigns, in addition to a calendar for 2021 with images of the protagonists for each month. A series of graphic materials that reveal something more of the marked eighties style of this new movie from the DC Extended Universe, which will be followed by other premieres such as The Suicide Squad, The Batman, Black Adam, The Flash, Shazam 2 and Aquaman 2 between 2021 and 2022.