The company's president, Shuntaro Furukawa, assures that the production of the console is recovering the usual rhythm before the pandemic.
Shuntaro Furukawa, Nintendo's President and CEO, revealed during the last question-and-answer session with the stakeholder group that Nintendo Switch production is returning to its usual pace prior to the COVID-19 pandemic. After several months of difficulties in completing the manufacturing of each unit and its corresponding international distribution, the executive also makes clear that the coronavirus has not prevented the games scheduled for 2020 from being planned for this year.
"We hope that the situation will normalize this summer"
"We could not manufacture [Nintendo Switch] as we had planned until the month of May, but the production has been recovering to a great extent in June ", declares Furukawa with the circle of investors. "We hope that the situation will normalize in the summer." One of the main problems experienced during the spring came directly from the shortage of specific components from Asian factories. Nintendo even recognized that this lack of supply was going to translate into a lower supply during the period from April to May; even more, if the pandemic lasted for a long time.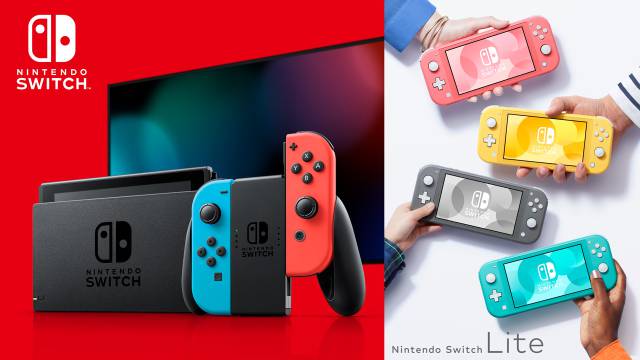 Regarding their games, of which we know very few that are going to arrive at the end of 2020, such as Bravely Default 2 or No More Heroes 3: "Currently, we have not detected an impact on the software planned to go on the market this year, but it is possible that it will not sell as planned in case there is a second or third wave [de coronavirus]" Nintendo confirmed in May that they have "unannounced games" planned for 2020.
Nintendo Switch already has 55 million units sold
Nintendo closed the best fiscal year of its decade during the 2019-2020 fiscal year with 21 million units of the Nintendo Switch. In addition, for the current 2020/21 cycle, which will end on March 31, 2021, they expect to be able to dispatch another 19 million units of the hybrid system, although at the moment we do not know what games they have prepared to boost that enormous volume of face consoles. to the second semester.
Nintendo Switch has sold 55.77 million units. The Kyoto firm revealed during the presentation of the financial results corresponding to the last quarter of the last fiscal year that in the period from January to March they added another 45.62 million games sold, a figure that included only the first ten days of the impressive debut of Animal Crossing: New Horizons, which reached in record time the figure of 13.41 million units sold; of which 11.77 million copies were in just eleven days.
Source | Kyodo News (via VGC)