We review the biography of a Japanese with an innate talent for music; Nobuo Uematsu, one of the parents of the Final Fantasy saga and a rock lover.
Music; The art of organizing, in a sensible and logical way, a coherent combination of sounds and silences respecting the fundamental principles of melody, harmony and rhythm, through the intervention of complex psychoanimic processes, as Wikipedia says. And what happens if we mix all the requirements with a deep love for the fourth art? That sometimes appear personalities like Nobuo Uematsu.
This sixty-year-old Japanese creative is already a legend in the world of videogames thanks to his passion for music. Not surprisingly we are talking about one of the founding fathers of the Final Fantasy saga of which thanks to Hironobu Sakaguchi is part. In our memory, that main melody of the first final fantasy for the 8-bit Nintendo console will always be around, the last-minute song composed called Prelude that became the emblem of the saga. Or one of its most successful; One Winged Angel This is the story of how a music genius began his journey at the young age of twelve hugging a piano.
His great adventure
Nobuo Uematsu was born on March 21, 1959 in the city of Kochi, Japan, one of the most populated cities on Shikoku Island. Due to its important industrial and capital growth, it was bombed in 1945 by the Americans in World War II, destroying almost half of the city with its incendiary bombs. By then Uematsu was not born but that did not prevent him from suffering the consequences of the war, with a semi-destroyed city in full recovery. His devotion to music comes from family. He learned from a very young age, about twelve, to play the guitar. On one of his visits to his grandfather's house he found this string instrument in one of the rooms, he knew what it was but did not play it. He decided to ask his grandfather if he could take her home and thanks to magazines like Teen Beat that included scores of familiar songs he learned to handle himself with the guitar. He discovered that those horizontal lines – staves – full of strange points and shapes were what would allow him to play the guitar; "These lines are similar to those of the guitar, perhaps this is done for those who know how to read music," said Nobuo Uematsu in an interview with the 1Up medium.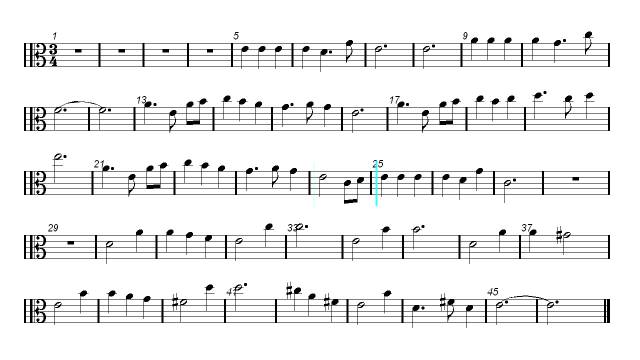 Score of the song To Zanarkand – FFX
In his house there were always musical instruments; of percussion, pianos or Japanese guitars and, as he told us in an interview there for the release of Final Fantasy X -2002-, whenever I played with them "I won a fight." Uematsu had a second approach to his profession thanks to the vinyls of the Vienna Orchestra Choir owned by his sister, the first ones he heard. With her piano he reapplied what he had already tried to do with the guitar; flip through those strange horizontal lines of the magazine and apply them to the piano. "On the one hand I tried it on the guitar and on the other, with the piano. It began to make sense because both instruments sounded the same way, "the composer continued.
Although the Japanese is able to freeze our hearts with their melodies, the truth is that he has never attended solfeo classes or music school in general, everything has been self-taught. He has recognized it in a multitude of interviews and in fact admits that "I don't like to look at my own notes because I take a step back when I compose".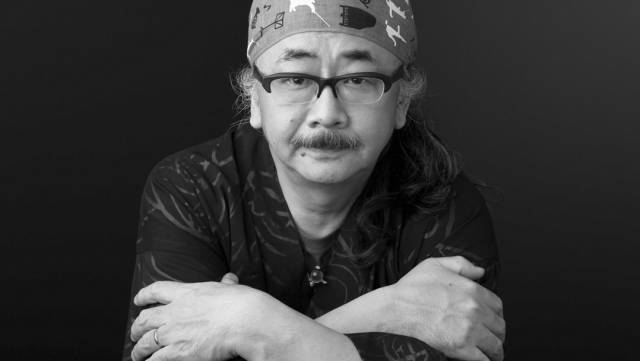 Already in high school his passion led him to form a small group of music fans where he composed a hundred songs with which he tried to reach the public through the simplicity of his scores, his emotional impact and a clear Western influence. This way of composing became habitual over time, not only because of his way of understanding music but also due to the various limitations in the hardware of the consoles of the time. Although his career with the group was not excessively known at that time, he did allow him to play in various local concerts that provided him with experience to understand that artistic life and connect with the people who went to his performances.
When it was time to enroll at Nobuo University, he was not interested in studying music, but he applied for an English degree. It was around that time that he met his wife, Reiko. With the intention of leading a full life with her, Nobuo got a job in a well-known music shop in Sugoshiyoshi as a clerk while composing themes for television commercials, but the money he earned remained insufficient. One of those many nights he met with his friends drinking alcohol and talking about his dreams, a girl from the group – who worked in the art department of Squaresoft – asked him if he wanted to participate creating music for video games in the company. Although Uematsu's dream was to compose for European-style movie films, he thought it would not be wrong to give that proposal a chance, although only temporarily and not full-time; "It was a way to earn money while maintaining my part-time job at the music rental store. I ended up working for twenty years, it's something I never planned, "Nobuo Uematsu recalled.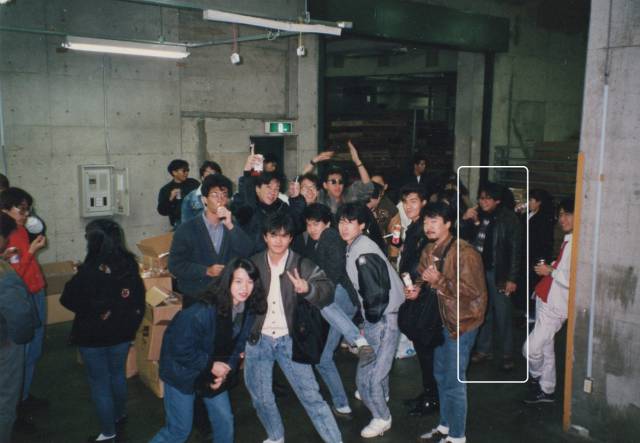 First Final Fantasy launch party – Highlighted, Nobuo Uematsu
At that time, Squaresoft was almost like a meeting place for young people wanting to create worlds and content for video games, not a company with the usual hierarchy like the ones there are today. The offices were considered as a cyber café where kids gathered who did not have sufficient economic solvency to buy a computer. Any idea emerged from the minds of the zagales was valid to try to raise the status of Squaresoft in the world of videogames, because by then Enix was the undisputed market leader, especially in the RPG genre with Dragon Quest in the lead. The first work in which he participated was a title for PC called Cruise Chaser Blassty where his predilection for rock helped him create the soundtrack – along with Takashi One – of the program.
The legend is born
The composer's first years in the company were not entirely pleasant and despite having worked on up to thirteen video games under the brand, Squaresoft did not finish taking off and was about to go bankrupt. It was just at that last moment, 1987, where he met the person who would change his life forever, Hironobu Sakaguchi. The story, already known to many, was predicted by one of his friends when he told him, at a hard time as a company worker; "Hold on a little longer, in a week something big will happen and your name will be known worldwide."

Nobuo Uematsu and Hironobu Sakaguchi
"He told me to believe in him but at that time he didn't. Now I do it, "said the creative Japanese in an interview. Just the day that week ended Sakaguchi appeared and told him if he wanted to join his team to compose the music of his next video games. Hironobu was already director of several titles in Squaresoft and his way of doing things was not always to the liking of the company. To this we had to add the terrible financial situation in which he was at that time. In fact it was played by creating Final Fantasy because he begged the company to let him make that role-playing adventure by seeing the success of Dragon Quest, even if it was his "final fantasy." At that time the company wanted a Japanese group of the moment to put their music in Final Fantasy but Sakaguchi ordered Uematsu to continue with his work because he fully trusted him. The musician remembers with affection the day in which his director told him that the game was going to sell extremely well but that Squaresoft only forecast maximum sales of 200,000 units. Sakaguchi got angry with that figure and as soon as he received the video game cartridges he took several copies of it and gave them to the various media in the country to prove it. The rest is history.
With his usual tools and an MSX computer, Uematsu composed the music of the first three Final Fantasy. To complete the soundtrack of the same that would raise it to the cusp the Japanese received some orders from Sakaguchi regarding the battle melodies or a specific area. However, Uematsu had enough freedom to make his songs, which, for the most part, he composed while visiting the game's stages to get a better inspiration. Nobuo was not a programmer so at that time he did not know about the limitations in the sound hardware of the NES. He did not understand them unless they were explained so he did not worry too much about that aspect as long as he followed his boss's orders, which would adapt the music to a format understandable by the Nintendo console.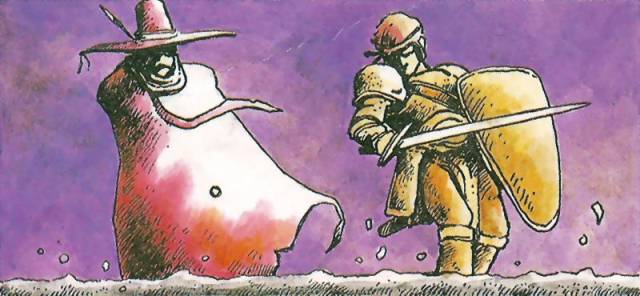 Final Fantasy Concept Art – Red Wizard and Warrior
The Japanese musician left the record shop where he worked to devote himself completely to Squaresoft after the success of the first chapter. For Final Fantasy III in 1990 Uematsu already had at his disposal a team of composers and programmers who would do the work he could not accomplish. It had become a key piece for Squaresoft and all possible titles must be blessed with his baton, something that required the time he needed for his favorite son — Final Fantasy. However, Uematsu took only the command of the sound section of the third installment, wanting to prove that everything we had heard before was only a small portion of his talent. And so he did, forty music tracks contained this cartridge.
Exceeding the limits
Super Nintendo arrives in Japan in 1990. The new Nintendo console baptized by these parts as "The Brain of the Beast" brings new possibilities inside the sound section. Its powerful SPC700 sound chip created by Ken Kutaragi with eight audio channels, panning and its 16 bit at 32kHz resembles the sound cards of the moment. Squaresoft with Nobuo Uematsu as its main musical banner is set to create the fourth installment of its most important franchise.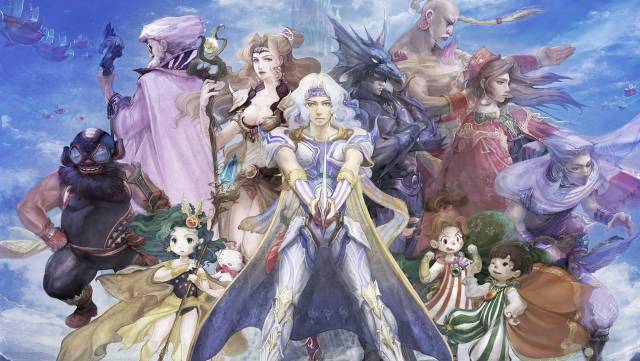 Uematsu traveled to Hawaii to work on the soundtrack of the adventures of Cecil, Kain and Rosa, one of the new American locations where Squaresoft opened headquarters and place where it would later work on the film Final Fantasy: The Spirits Within. That gave him the possibility of having an office overlooking the sea and possibly inspiring him to create the evocative compositions of Final Fantasy IV. With the power of Super Nintendo compared to its younger sister of 8 bits, both programmers and composer were able to enrich the adventure with more graphic details, more colors, more complex scenarios and a more mature and elaborate story. Of course, Nobuo had all that in mind and for the occasion he created a soundtrack that connected more with the characters and the story than in previous chapters.
As the author of hundreds of beautiful melodies in a letter to his followers, the work in Final Fantasy IV was quite hard because "working with the new hardware in Super Famicom, the music was from beginning to end an exercise of trial and error " Both programmers and musicians worked day and night, both on weekends and holidays. "I only had a rest day in a year and a half!" He continued recounting in his letter.
The next challenge and with some experience working with Super Nintendo circuitry would be Final Fantasy V, but not before fixing the Heartful Tears melody of Romancing SaGa. Planned to have a soundtrack of over a hundred pieces of music, the creative managed to reduce it to 56 for space issues but, once again, the result was outstanding and marketed on up to three different audio discs. And, after five, comes six.
Final Fantasy VI was not only a game of those who make history, their music was also excellent. Once again, Nobuo took the reins and created what for many is the best soundtrack of the entire saga. Sixty-one pieces of music with themes that even exceed 20 minutes of duration compressed in a cartridge of only 3MB. Uematsu reported in an interview with IGN that at that time he could "start experimenting with music for the first time" to which he added that "we had more technology to test and use and, being still a small work team – compared to the one in the next chapter — the feeling of working all to achieve the same goal gave some special moments. " Of course, his work came out in three different editions to the market, one that contained the original soundtrack of the Super Nintendo game, another with musical themes performed on piano and another orchestral.
Final Fantasy arrives in Europe
"Yoshinori Kitase came with the opening kinematics and said: start with this. I went to my office and set about it, "said Nobuo Uematsu. Thus began his work with Final Fantasy VII, the first video game of the franchise to reach Europe and one of the most acclaimed in the saga. After finishing the famous introduction melody that Midgar and the train shows us, "Sakaguchi, in English, told me that very well. I had the feeling that the project was going to be very good. " Bombing Mission, Mako Reactor, Anxiety, Honeybee Inn and a long list of musical themes to reach the figure of 75 made Final Fantasy VII a marvel of sound.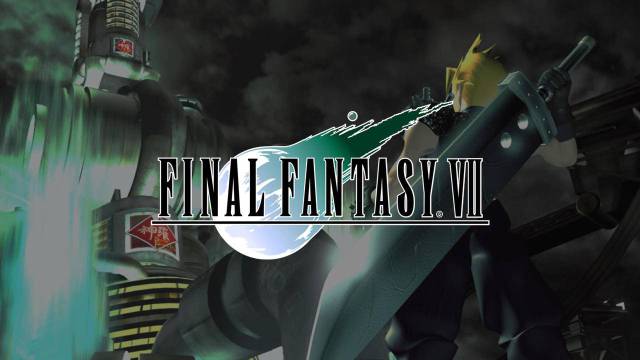 With a Roland SC88 synthesizer and the PlayStation sound chip, Nobuo did magic, although he admits that times had changed and that video games – especially with the entry into Europe – were no longer something to experiment with. Therefore, and as we have commented two paragraphs above, Final Fantasy VI is his favorite work. However, the composer knew how to carry the demands of the company and composed memorable themes such as Aerith and his "moment". While he was left wanting to create a main theme for the game as if it had its sequel or chapter nine, Nobuo introduced a sequenced orchestra and compressed choral performances to the One Winged-Angel theme to make the final battle memorable. In May 2018, Square Enix confirmed that Nobuo Uematsu would put his talent at the service of Final Fantasy VII Remake although little more is known of his participation in the project.
Eyes on Me was that main theme I was looking for Final Fantasy VII and could not be added. The theme sung by according to Uematsu "a really heavenly voice", Faye Wong, appeared not only as a standard of the game but also used for all the romantic scenes of the game starring Squall and Rinoa as well as for some where Julia jumped into the arena . Seeing also that One Winged-Angel had caused a sensation among the public, Nobuo along with Shiro Hamaguchi wanted to offer something similar with Liberi Fatali, the song with which we were introduced to the adventure.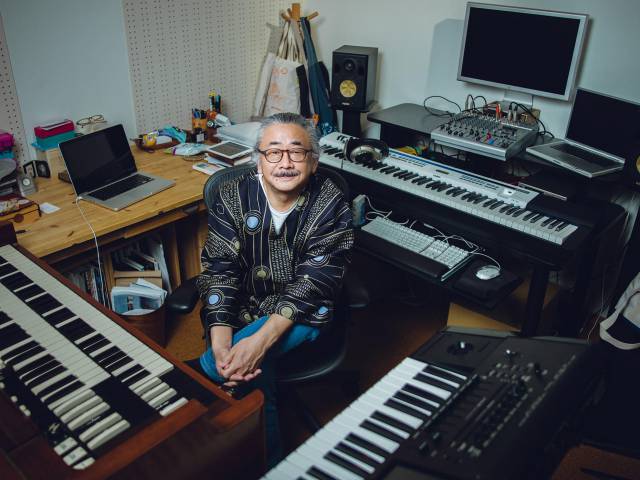 With Final Fantasy IX he returned to the origins and although from above he was sent to compose under ideals, the Japanese composer locked himself in his studio for a whole year to, in the end, create over 160 melodies of which only 140 were reached to include To evoke that medieval aura that pretended to be the adventures of Yitan and company, Uematsu traveled to Europe to be inspired by ancient medieval architecture. However, in order not to make the melodies boring, the creative used new instruments and tools as well as new musical genres, such as flamenco.
To Zanarkand was not composed for Final Fantasy X. So bluntly did Uematsu answer the question that was asked in Destructoid about how he created this legendary melody. "I made it for a friend named Seo who plays the flute. However, I thought it was something dark and I left it for another time. When in Square they asked me where the FFX music was, I told them; take this. " Final Fantasy X was also the first chapter in its history that did not appear as the only composer of the game, along with him were Junya Nakano and Masashi Hamauzu although Nobuo was the one who contributed the most in musical matters.
The same happened with Final Fantasy XI, the first mmorpg of the franchise that Squaresoft faced. By then Uematsu had already separated from the company – although he was still working with her as a freelancer – and admits that the birth of this work was more complicated given the little linearity of its history.

Map of Vana'diel – Final Fantasy XI
The latter was in 2004 when, Square Enix, decided to move the location offices from Meguro to Shinjuku. This city with equivalence to a city as such was not at all comfortable for creative genius. Another reason why he decided to stop being part of the company was that Nobuo thought he was old enough to take the reins of his life alone and founded the Smile Please producer. "I have no problem with Square Enix, I just want to work at my own pace," we read on Gamespot.
With his own production company and the companions of his group The Black Mages, he released several albums reverting iconic themes used for the Final Fantasy saga until 2010, the year in which the group dissolved. But let's return, back to 2004, with a very special reunion.
That year opens Mistwalker, a Japanese video game studio created by Hironobu Sakaguchi, the father of Final Fantasy. With him several friends join that adventure; Mangah artist Takehiko Inoue (Slam Dunk or Vagabond), the exceptional illustrator Yoshitaka Amano and Nobuo Uematsu. He signed several soundtracks of his handwriting, to highlight those of Blue Dragon, Lost Odyssey or The Last Story. As an anecdote, between the last two titles mentioned, Uematsu composed the main theme of Super Smash Bros. Brawl.
Cover of the soundtrack of Blue Dragon – Composed by Nobuo Uematsu
Married to Reiko, his first girlfriend, he currently lives in Japan away from the bluish Hawaiian waters that one day he touched with his own hands. Now, the composer works mostly for mobile video games such as Terra Battle or Project Phoenix, an RPG-type video game that should have already gone on the market. In his spare time he likes to make beer and would have liked to be a wrestling professional.
In 2018 he announced his temporary withdrawal from the world of music due to a disease of which he did not give too many details although he claimed to be weak to continue his work. He returned to compose music last year and is currently the president of Dog Ear Records, a record label responsible for publishing video game soundtracks, Earthbound Papas albums – his second group after the dissolution of The Black Mages – and other audiovisual material related to its environment.