The Eurocup will not be played this year due to the coronavirus, but the Konami video game will be ahead of events with this content patch.
The ball will start rolling soon in La Liga, but national teams will have to wait to play the Euro Cup, delayed by the coronavirus epidemic until the summer of 2021. The UEFA EURO 2020 update for eFootball PES 2020 did not arrive in time either, but in this In this case, the waiting period will be shorter. In fact, Konami has announced in a press release that it is now possible to download it for free in all its versions, that is, Xbox One, PlayStation 4 and PC. This update is part of Data Pack 7.0.
News from the UEFA EURO 2020 DLC
Due to the change of the tournament date, the Japanese company has made content adjustments, which are detailed below:
The 55 existing UEFA national teams, teams and kits
UEFA EURO 2020 official tournament mode
Highly realistic and faithful reenactments of Wembley Stadium and St. Petersburg Stadium
The official ball of the UEFA EURO 2020 Group Stage
The characteristics of the UEFA EURO 2020 players, the theme of Matchdays and other planned events, will be announced soon.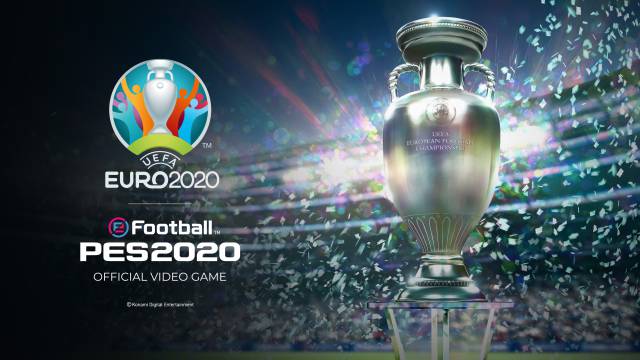 As if that were not enough, Data Pack 7.0 introduces seven new legends from the Iconic Moment series, available at myClub. They are as follows:
Dennis Bergkamp (Iconic moment: 02/03/2020)
Emmanuel Petit (Iconic moment: 08/02/1998)
Robert Pirès (emblematic moment: 04/25/2004)
Íker Casillas Fernández (Iconic moment: 08/25/2007)
Roberto Carlos da Silva Rocha (emblematic moment: 05/15/2002)
José María Gutiérrez Hernández (emblematic moment: 06/05/2003)
Fernando Morientes (emblematic moment: 02/10/2002)
eFootball PES 2020 went on sale in the second half of 2019. The Konami title can be downloaded from Xbox Game Pass, Microsoft's subscription service. Thus, all members of this service have the opportunity to try the full game. Never missing an annual date, this football simulator was released on PS4, Xbox One and PC.
Source | Konami (press release)