We play the Xbox One edition of Planet Coaster: Console Edition, which will also arrive on November 10 on PS4, Xbox Series X / S and PS5.
If there is something that we are clear about this year 2020, it is the fact that many of the plans that we had planned have had to be canceled or postponed. Even so, the magic of video games, among other things, gives us the option to live adventures and create stories through the screen. Therefore, although this year we probably won't be able to feel the adrenaline that a good roller coaster gives us, thanks to Frontier Developments we will be able to do it digitally. We refer to Planet Coaster: Console Edition, a title that we have already been able to test and that will become available on PS4, Xbox One and Xbox Series X / S on November 10 and on November 19 (in the case of Europe) also in PS5.
A Deluxe edition; complete with all content
Four years have passed since the original release of Planet Coaster for PC. Already at the time, it was a benchmark in the genre of management and creation of amusement parks. Despite the fact that the formula did not offer a real revolution (due to its similarities with RollerCoaster Tycoon and Theme Park) it did substantially improve what was seen before with endless options perfectly implemented and many hours of fun ahead. In 2016 it conquered thousands of players who love the genre and we do not doubt that it will do so again in its version for consoles.
Specifically, we can get the Deluxe Edition (for a base price of € 54.99 compared to the base game € 44.99), which expands the variety of attractions and accessories available to include, in addition to the base game, the Magnificent Rides Collection and Classic Rides Collection expansions. They offer a total of 18 totally new attractions and other items, inspired by some of the most iconic attractions at the world's fairgrounds and theme parks. Thanks to this, we will make sure that we have all the content on a single disc so that we can unlock it little by little or have everything available from the beginning in Sandbox mode.
Management of theme parks at the controls
In our game session, we were able to test the Xbox One version of Planet Coaster: Console Edition for an hour and a half. Thanks to this, we see how promises are kept about presenting everything that the original PC title already carried, what has been added over time, the arrival of expansions, DLC, updates and more. Therefore, from the beginning we can access the different Campaigns (some work as a tutorial and others as small stories), the free and unlimited mode (Sandbox) or the Challenge mode, for which we must be quite experienced.
But the important thing here is: how do you feel at the controls? Although it is true that in the PC version we had the option of connecting an Xbox or PlayStation controller to be able to enjoy a different control, this work was designed to be played on a computer, so all the mechanics and systems were designed to keyboard + mouse. The particularity of the console version is that these remote controls have been adapted to be able to enjoy park management from the comfort of our sofa.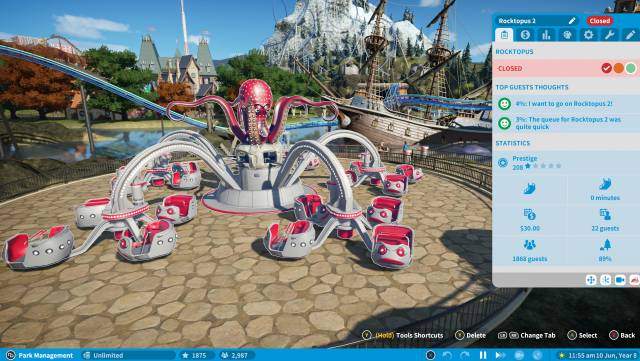 In this regard, we have to mention that at the beginning it took us quite a bit to get used to this control, since the bars and meters usually work better on PC. However, shortly after we did a few tutorials and spent some time at Planet Coaster, we learned how to use its console version without any problem. This is something that is clear for those who have previously enjoyed the title on PC, but we assure you that it will not be an inconvenience for players who arrive for the first time.
In our game session we had time to explore a couple of full campaigns: the initial complex tutorial and the pirate theme park, as well as trying the sandbox mode to let our imagination flow and not have to worry about the budget, the benefits and the numbers. We especially recommend doing this tutorial for newcomers, since it offers us a look at all the options we have available and what we must take into account as managers of our own theme park. As for the campaigns such as the pirate park, there are several and they go very well to put ourselves at the controls of a pre-created park and be able to carry out the challenge of reaching the gold star as soon as possible, among other challenges of greater or lesser importance. lower level.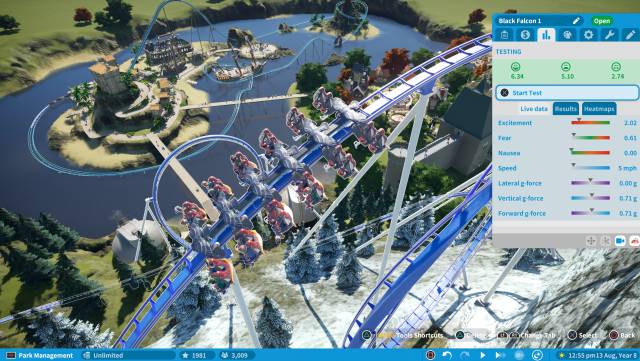 Free upgrade to the new generation
One of the special characteristics that Planet Coaster: Console Edition has (and shares with other titles of the current generation) is the fact that if we acquire its version of PS4 or Xbox One from November 10, we will be able to receive the version of new generation for free. As they assure, and explain in a detailed and particular way in each case, from Frontier Developments:
"Those who purchase a digital copy of the game on PlayStation 4 or Xbox One will be able to download the next-gen optimized version for free when it becomes available by logging into their next-gen console with the account they purchased the game on. Those who purchase a physical copy of the game will be able to download the next-gen optimized version at no additional cost when available by inserting the disc into their next-gen console. Next-gen updates are not available for physical versions of the game if players have purchased a PlayStation 5 Digital Edition or Xbox Series S "console (due to the lack of a disc player).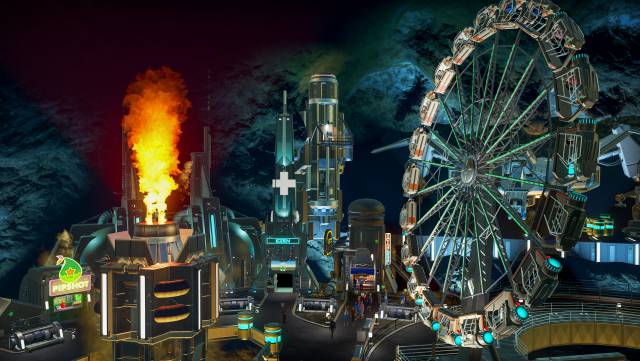 Reservations are already available and all those who do so in advance will be able to receive the "Oswald's Magnificent Machine", which will give us access to the first roller coaster created by the mythical and charismatic park manager named Oswald that we meet in the game .
In general, this version of consoles does not add any novelty of weight but it serves to open the door to many players who until now had not been able to immerse themselves in this management adventure that will make us feel adrenaline so much when we get on the roller coasters that we build (and choose the first-person view) and watching the multiple meters go up and down that indicate whether we are the best possible theme park managers or we still have a long way to go.