Xbox One users with an account on Xbox Live Gold are eligible for the new Free Play Days promotion for a limited time.
Microsoft has confirmed which are the new titles of the recurring promotion Free Play Days, by which Xbox One users can enjoy a free weekend of works such as, in the case at hand, The Sims 4 and Citadel: Forged with Fire. Thus, until July 13 at 08:59 AM we can play the full version of both without limits if we have an active account of Xbox Live Gold or Xbox Game Pass Ultimate, which includes the first
The Sims 4, free all weekend on Xbox One
We start with The Sims 4, one of the most successful titles in the series and one of the most complete in the entire series. The basic game version, which is the one offered in the promotion, has all the options for creating and customizing characters with a wide variety of defined aspects, personalities and vital aspirations. Also, we can use all the tools of construction of houses; from the building to the design and decoration with the most varied furniture. The Sims 4 experience is expanded by exploring locations like neighborhoods and other environments where you can socialize, meet people, and grow our stats.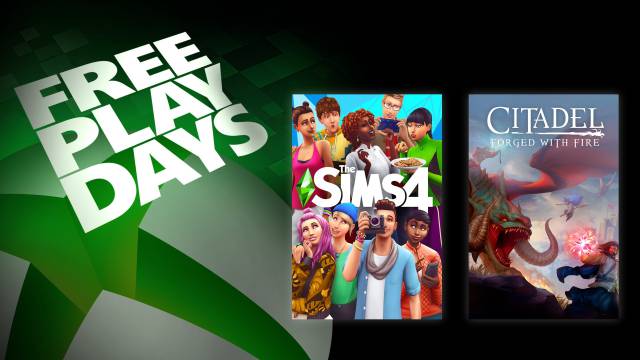 During the period of this promotion, all the expansion packs and content available in the Xbox One version are on sale, from 25% discount to 50% and even 75% discount on many of them. Similarly, those who want more and want to buy the basic version of The Sims 4 for Xbox One, can do so for 15.99 euros until the indicated date.
For its part, Citadel: Forged with Fire is also on sale during Free Play Days, a massive open-world online role-playing game with lots of magic, spells and conflicts between kingdoms. Our goal is to carve our name and achieve maximum power in these lands.
Xbox Games Showcase on July 23: what's new for Xbox Series X
We remember that this July 23 the Xbox Games Showcase will take place, the event where the first great Xbox Series X games will be presented by their internal studios. One of the confirmed titles is none other than Halo: Infinite, which will accompany the launch of the console.