We review the most interesting sales on the PS Store through the new summer offers for PlayStation 4, available until August 5, 2020
One more year, PlayStation starts a new edition of its already traditional summer sales, a series of more than interesting discounts on the recommended price of PS4 video games through the PS Store from July 22, a first batch of offers that will be available until August 5. And it is that summer invites us to enjoy more than ever of our favorite hobby, in addition to giving us the opportunity to visit all kinds of places and locations from the comfort of our home through the most celebrated and successful PlayStation 4 games. Therefore, we encourage you to undertake a refreshing journey through the most amazing places, virtual destinations that we can visit in the most recommended video games of the PlayStation 4 summer offers.
PlayStation 4 Summer Deals on PS Store
PS Store, the official digital store of PS4, offers a wide variety of video games in digital format, many of them only available through said platform, and that we can obtain whenever we want by buying them from the comfort of our home. And it is that it will only take a PlayStation user account and a PS4 console to access the PS Store and start enjoying its enormous offer of video games of all kinds and genres. Thus, and after configuring a payment method, we can start acquiring our favorite games through the PS Store, a store that never closes and that very often offers great discounts like those of this new promotion, available from July 22 to August 19.
So much so, that each type of PS4 player will find their favorite genre or sagas in the PS Store, from the most popular action adventures to the most frenzied shooters, through open world titles, driving, strategy, cinematic or family cuts , among many others. There will also be no shortage of the most famous sagas, such as GTA, FIFA, Uncharted or Star Wars, among many others. In addition, competitive online multiplayer court games have become very popular in recent times, many of which require PS Plus, the online service from PlayStation.
Let's see which video games star the best PS4 summer deals. A review of the most recommended titles through the most varied destinations, dream places that we can visit virtually this summer.
Grand Theft Auto V Premium Online Edition
Developer: Rockstar North
Price: 13.99 euros (before 34.99 euros)
If there's a destination you always want to return to, this is none other than Los Santos, the city where GTA V takes place, one of the most celebrated open-world action adventures in video game history. And it is that Rockstar Games achieved the unthinkable with an overwhelming title in every way, from its staging with large cinematographic doses to a very well written story starring three guys who have already gone down in the history of the medium, such as Michael, Franklin and the unstable Trevor. All this while maintaining the hallmarks of a saga as powerful as GTA, masterfully brought to the present day with the most advanced technology. And there is no doubt that Los Santos seems like a very summery scene, especially if we visit its extensive beaches to the west of the city.
Marvel's Spider-Man: Game of the Year Edition
Developer: Insomniac Games
Price: 24.99 euros (before 49.99 euros)
Another PlayStation destination that we cannot fail to recommend is New York City, one of the most iconic cities in the world that you have to visit, at least once in your life and in which a masked superhero does not stop balancing among the skyscraper to stop any criminal who tries to carry out a crime. And it is that Marvel's Spider-Man takes open-world action much further to make us feel like a true superhero in the middle of the Big Apple. Work of Insomniac Games, this PS4 exclusive is positioned as one of the best adventures on the console, betting on a very faithful representation of the Marvel universe through a completely original story; and also with all the DLC included through its GOTY version. In the case of Marvel's Spider-Man: Game of the Year Edition, the offer runs until August 12.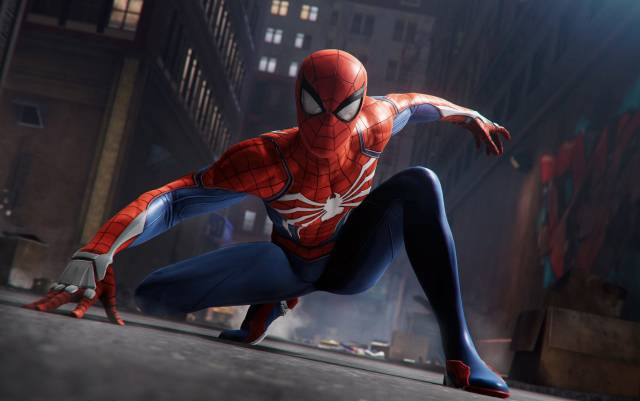 Star Wars Jedi: Fallen Order
Developer: Respawn Entertainment
Price: 34.99 euros (before 69.99 euros)
Another destination that can be very appetizing if we suffer from high summer temperatures is the cold and empty space, the infinite galaxies proposed by the space epic created by George Lucas and which recently received one of its best adaptations to the video game format. And it is that with a story of its own starring an unknown Jedi like Cal Kestis and shortly after the events of Episode III: Revenge of the Sith, Star Wars Jedi: Fallen Order is an adventure in the classic style of the saga with current mechanics and a staging of the best film productions of the saga. And if the heat picks up, we can always travel to the frozen planet of Ilum and find a kyber crystal to create our own lightsaber and star in duels in the purest Jedi style; And it is that Jedi Fallen Order faithfully transfers the sensations of wielding a lightsaber like no other video game.
Days Gone
Developer: Bend Studio
Price: 20.29 euros (before 69.99 euros)
An apocalypse that destroys humanity and gives rise to authentic hordes of the so-called monsters does not seem like a very heavenly destination. Although if we tell you that we can tour the most beautiful and natural locations in the state of Oregon, United States, on the back of a powerful motorcycle prepared to overcome any obstacle, the matter improves without a doubt. Thus, Days Gone of Bend Studio proposes us to survive the end of humanity in the skin of Deacon St. John, a member of a biker gang who desperately searches for his missing partner after the serious events that give rise to a great world adventure open. Exploration, fighting, driving and an overwhelming story are just some of the benefits of a title that will make us feel like never before that feeling of "me against the world", in this case, a devastated world full of dangers and threats.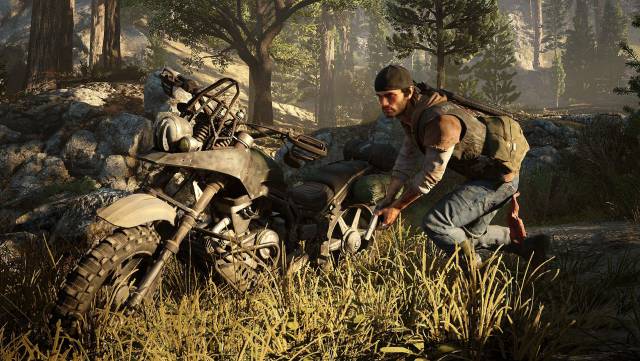 FIFA 20
Developer: Electronic Arts
Price: 14.69 euros (before 69.99 euros)
Soccer, the king of sports, a classic of the summers every two years, either for the celebration of the World Cup or the matches of the Eurocup. And coinciding with a summer period in which we will not have either of these two competitions, what better than to return to the FIFA 20 field of play to play our own virtual soccer competitions with the simulator of the moment. Electronic Arts has the definitive soccer video game in its hands; and not only for its increasingly tight gameplay. And it is that the title of EA Sports presents some amazing numbers, with hundreds of teams and thousands of real players from the best leagues in the world. In short, the best option to feel like real world cracks playing against the best players in the most legendary stadiums. Let the ball roll!
Horizon Zero Dawn: Complete Edition
Developer: Guerrilla Games
Price: 12.99 euros (before 19.99 euros)
One of the most representative and celebrated adventures of the PlayStation ecosystem comes from Guerrilla Games with Horizon Zero Dawn, an open-world, science fiction action adventure in which machines have taken control of the planet, relegating humans to living in small communities and recovering the lifestyle of tribes. A must-see title for lovers of good stories that takes us to a dystopian world in which nature has recovered the lost ground after the fall of humanity as we know it and that will invite us to explore the most bucolic landscapes , not without being aware of the possible mechanical threats that we will have to deal with through spectacular combats. In addition, with this offer we can acquire the most complete edition of Aloy's adventure, since it includes the expansion The Frozen Wilds, a new area of ​​low temperatures that will make a fable on the hottest days of this summer. Explore and feel everything the Horizon Zero Dawn post-apocalyptic future has to offer, a universe with the most varied biomes and prints to remember.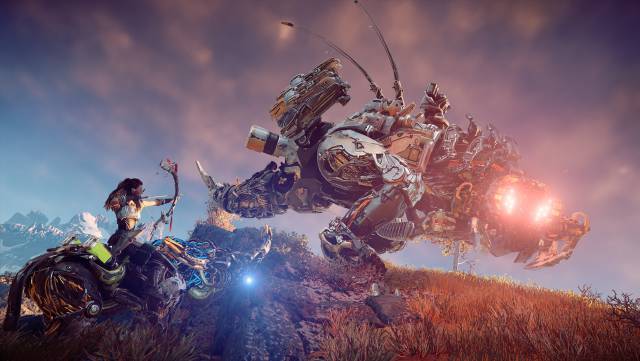 Death stranding
Developer: Kojima Productions
Price: 30.09 euros (before 69.99 euros)
The new from Japanese creative Hideo Kojima, Death Stranding, takes us to a future where humanity is on the brink of mass extinction. And it is that mysterious explosions have shaken all corners of the planet, causing a series of supernatural events through which terrifying creatures appear that devastate any life they find in their path, causing chaos and destruction. In the role of Sam Bridges (played by famous actor Norman Reedus) we will have to cross wild wastelands to save humanity from imminent annihilation. And it is precisely the environments of the game that are the real protagonists of an adventure that bets on photorealism, inviting us to explore places of real dreams while we carry a precious merchandise that will allow us to reconnect the world, a unique opportunity to lose ourselves in a key journey for the future. of humanity.
Uncharted 4: The Thief's End
Developer: Naughty Dog
Price: 9.99 euros (before 19.99 euros)
One of the roundest works of Naughty Dog and fourth numbered installment of the adventures of explorer Nathan Drake. Again, a typically PlayStation paradise destination that will take us to live exciting stories with Nathan Drake and his people through wonderful natural landscapes, one of the hallmarks of its creators. And is that with Uncharted 4, the creators of Crash Bandicoot and Jak and Daxter reached the zenith of their career with a popcorn adventure full of action, exploration, stretches of platforms, a fast-paced story and unique characters, each more charismatic. And this time, and after leaving the treasure hunt behind after the events of Uncharted 3, Nate receives a visit from his brother Sam. You will soon discover that your life is in danger, thus initiating a new adventure to hunt for the lost treasure of Captain Henry Avery in Libertalia, the legendary pirate hideout located deep in the jungles of Madagascar.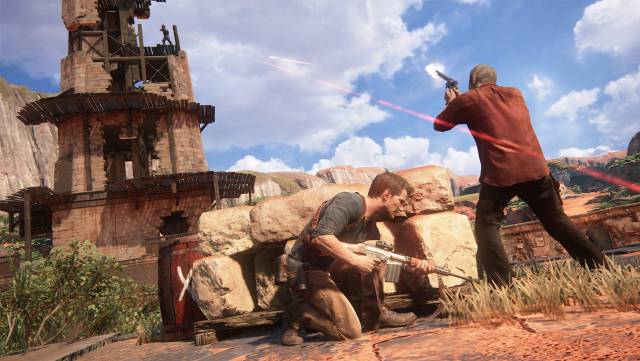 Gran Turismo Sport
Developer: Polyphony Digital
Price: 12.99 euros (before 19.99 euros)
The legendary driving saga brand of the house PlayStation returned to PS4 with the delivery GT Sport, a title more focused on competitive online modes but which has not stopped receiving new content and updates since its premiere in late 2017, thus completing one of the most ambitious Gran Turismo to date. And what about its technical section, a true audiovisual marvel that squeezes PlayStation 4 to offer the most realistic car models and circuits, as well as a behavior of the vehicles and physics that respond better than ever to the slogan The Real Driving Simulator itself from Polyphony Digital. A great opportunity to immerse ourselves in typical GT races and enjoy one of the most unmistakable PlayStation destinations, a unique way to transport yourself to locations as charismatic as the best circuits in the world or the most exclusive garages to delight us with the fastest and most expensive cars of the planet.
The Last of Us Remastered
Developer: Naughty Dog
Price: 9.99 euros (before 19.99 euros)
We close our selection of summer offers of video games for PS4 with another of the hits of Naughty Dog, a franchise that has just received its sequel in style and also enjoy its original delivery in a remastered version. The Last of Us was a new ceiling for the developer company at all levels, the culmination of a very personal way of telling stories on PS3 that arrived in PS4 in 2014 in its most powerful version in audiovisual along with its Left Behind expansion, also included. The perfect opportunity to learn about the origins of Ellie and Joel, how they met and what circumstances led them to undertake a dangerous journey through the threats of a post-apocalyptic world in which the fearsome clickers do not represent the greatest of dangers … Again, a PlayStation destination that can not miss in our collection of digital games and that invites us to visit impressive locations once taken by humanity and which nature has claimed as its own.