We review everything you need to know to get the most out of this new summer Community Day. Go for the shiny Gengar with exclusive movement.
As every month, it is time to review all that awaits us during Pokémon GO Community Day. We are in July, a month marked by frantic activity in the Niantic game for iOS and Android due to the invasion of Team GO Rocket and the rotation in the teams of Giovanni, Arlo, Cliff and Sierra. But this weekend it is the turn of Gastly's Community Day, which will allow us to access Gengar with Shadow Fist for only a few hours. Read on for our guide.
Date and details: July Community Day on Pokémon GO
As always, we start with the date: Sunday, July 19, 2020 from 11:00 a.m. to 5:00 p.m. local time. Six hours in duration as a measure of time expansion from what we were used to (three hours) before the pandemic started. This is especially positive for those countries where, as in Spain, there are hours when it is better not to go outside if the heat is too bad. During this type, Gastly will appear more frequently in the wild and, if we are lucky, we can meet him in a shiny or varicolored way.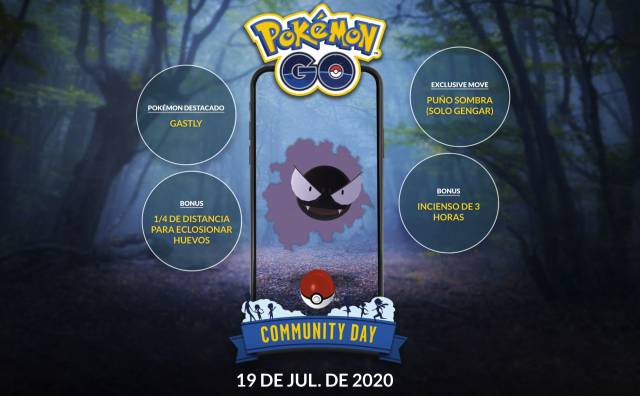 It should be noted that incenses will last three hours (180 minutes), so during this Pokémon GO Community Day we can attract more creatures than normal to the position of our Trainer or Trainer. Also, we can confirm that it will be activated as a 1/4 distance bonus to hatch Eggs. In this way, the 2 km Eggs will take only 500 meters to hatch in standard incubator conditions, while the 10 km Eggs will be reduced, to give another example, to 2.5 km. This time there will be no experience bonus per capture.
Another bonus is in the Community Day Pack, a one-time purchase (for a fee) with 30 Ultra Balls, an Elite Rapid Attack MT, two incenses, and two super-incubators.
Gengar with Shadow Fist: exclusive move
Although Gastly is the main Pokémon this time, the true protagonist is Gengar. If we evolve to Haunter during the event (25 candies) or up to two hours after it ends (until 19:00 local time) we can teach him the Shadow Fist movement, and if we take snapshots we will have some other surprises. In this way, we have everything in favor to get a Gengar Shiny with Shadow Fist and 100% IVs (requires 100 candies from Haunter to Gengar).
The interesting thing about Gengar, apart from being a quite powerful species with 261 ATK, 149 DEF and 155 resistance, is that it can learn very interesting movements. With Shadow Fist we will get an attack of 40 in base damage with 23.5 DPS, not bad at being a Ghost type to defeat, precisely to Ghost and Psychic type Pokémon.
Recommendations for July 2020 Community Day
We will now leave a series of recommendations that cannot be missed in our Community Day guides. We started with the warning that it is essential to go with a good supply of objects, so the best thing is to stock up on them from the days before the event. It is interesting to have at least a couple of incenses and, above all, enough candies to evolve Haunter without problems in that shiny creature or with good IVs (or both) that suits us. Therefore, a Pinia Berry or Silver Pinia Berry are options that we must take into account if we want to get more candy than usual.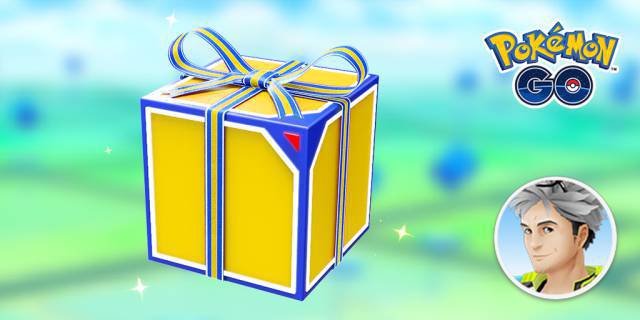 Don't forget your Free Daily Pack of items in the Store!
On the other hand, a good assortment of Poké Ball, Super Ball and Ultra Ball so that we do not miss capture material. If we have any problem, we opt for Berries Frambu to facilitate the capture. Finally, a Lucky Egg for those who want an x2 experience bonus.
Good luck to all of you to get your Gengar Full IVs (100%) shiny with Shadow Fist!