We compiled all the phrases that we will see on the screen before waging the fight against Giovanni's team of villains in the game's Poképaradas.
After the invasion of Team GO Rocket with its Balloons in Pokémon GO and the arrival of Jessie and James with the characteristic Meowth balloon, Giovanni has reorganized his team and has incorporated Suicune as his main weapon (guide updated here). If you are one of those Trainers who want to end the villains of the game in the next few weeks, keep an eye on these tricks to find out the team that the recruits will take before fighting.
Clues to choose the Pokémon with which to fight
Each recruit will always have a total of three Pokémon (this is the complete list of dark Pokémon), but apparently we don't know what team the opponent will have unless we know the next trick, to name it somehow. And it is that depending on the last sentence they pronounce before choosing our cast of Pokémon they will use a trio or another always based on an elemental type.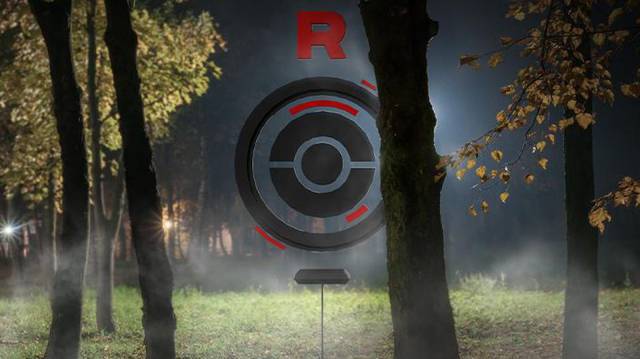 Therefore, if we know that your team will be of Normal type, the best thing would be for us to use Fighting type Pokémon; and so with all the elemental types. Next, we leave you the complete list of the type that Team GO Rocket will choose depending on the phrase as well as the elemental type that we recommend you use in your team to beat them more easily.
We take this opportunity to remember that the Free Daily Pack is already available in the store, which we can receive once every 24 hours, as well as the guaranteed daily meeting. If you are still trying to take down Team GO Rocket and purify dark Pokémon, we will tell you how to find and fight Team GO Rocket, a tutorial to catch and purify dark Pokémon and our new guide to calculate IVs with the new rating system.
Which type will Team GO Rocket choose: clues
Steel: You are no match for my iron will! (Recommended equipment: Fire, Fight, and Earth)
Water: These waters are treacherous! (Recommended equipment: Electric and Plant)
Bug: Come on, my mighty Bug-type Pokémon! (Recommended equipment: Fight, Earth, Steel, Water and Plant)
Dragon: GRRR! What do you think of that? (Recommended equipment: Ice, Dragon, and Fairy)
Electric: Get ready to freak out! (Recommended equipment: Earth)
Ghost: HA HA HA! (Recommended equipment: Ghost and Sinister)
Fire: Do you know how hot Pokémon fire breath can be? (Recommended equipment: Earth, Rock and Water)
Fairy: Look at my cute Pokémon! (Recommended equipment: Poison and Steel)
Ice: The cold can paralyze you, don't you know? (Recommended equipment: Fire, Fight and Rock)
Fight: These muscles are not just to impress (Recommended Equipment: Flying, Psychic and Fairy)
Normal: Normal does not mean weak (Recommended Equipment: Fight)
Plant: Don't hesitate! (Recommended equipment: Flying, Fire, Ice, Poison and Bug)
Psychic: Are you scared of psychics who use invisible power? (Recommended equipment: Bug, Ghost and Sinister)
Rock: I am strong as a rock! (Recommended equipment: Ice, Earth and Steel)
Sinister: I know it is a hackneyed phrase, but … Wherever there is light, there are also shadows (Recommended equipment: Fight, Fairy, and Bug)
Earth: I'll make you eat the dust! (Recommended equipment: Water, Plant and Ice)
Poison: In position and ready to attack! (Recommended Equipment: Earth and Psychic)
Flying: My bird Pokémon wants to fight with you! (Recommended equipment: Electric, Ice and Rock)