We review the best Pokémon video games away from the main saga; other ways to understand the universe of Game Freak pocket creatures.
Pokémon is in a special moment after the release of Pokémon Sword and Shield on Nintendo Switch. What is already the most successful entertainment franchise of all time will be no less than twenty-five years old in 2021, a total of five decades where a total of eight generations have been signed. It is not here where we are going to discuss which is the best of all, because it will not be today when we talk about the series written from start to finish by Game Freak, but for those other video games far from the main saga that, to a greater or lesser extent , they already occupy an indelible place in the world of Pocket Monsters.
In this report, we are going to review what are, in our opinion, the ten best spin-off video games in the entire saga; a selection that has not been easy to make (there are several dozen candidates), but which we believe honestly represents what Pokémon is beyond the JRPG, as classic as it is idiosyncratic, which began to be a reality in Japan that February 1996.
Pinball video games, dungeon crawler, tactical strategy on the board, card game, puzzles, fighting, photography on rails … Endless ways to exploit an intellectual property capable of rubbing shoulders with the most popular board card games on the planet or with the longest running animated television series of all time. Within the video game, which is what concerns us, there are a series of titles that have managed to transcend more than the others, which have culminated in their sub-series or have reaped a quality above average.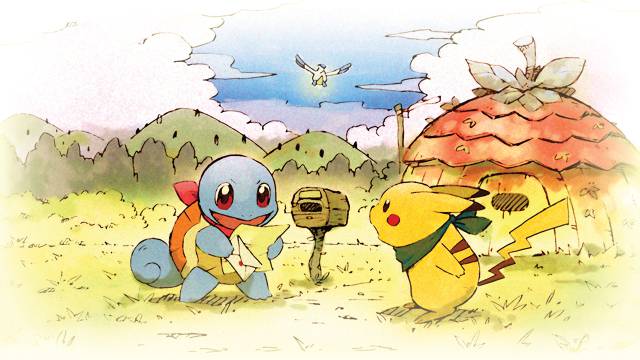 Pokémon Mysterious World: Rescue Team DX (2020, Nintendo Switch)
It should be said, before starting, that Pokémon GO does not appear in this ranking; the reason is twofold: first, it is not a console game; second, it is a live title, constantly updated. An app, in the strict sense of its definition and nature. We love Pokémon GO; We play daily to bring you the best possible information about the Niantic title. We highly respect this phenomenon, which plays "in another league". His league is not this, and that — actually — has much merit. We will talk in depth about the impact of Pokémon GO; Also from the Pokémon universe on mobile devices, but here we will stick to the ten best console spin-offs in history.
Finally, a basic rule that we have used for the selection of games included in the following list is that there is only one game in each series. One of the Mysterious World, one of the combat simulators, one of the Ranger series … In this way, the range of genres and options is more heterogeneous and varied.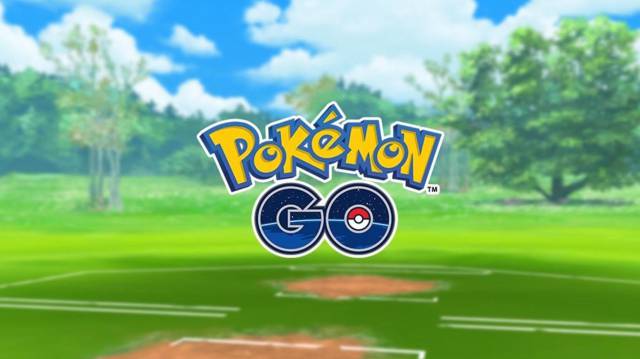 Pokémon GO (2016, iOS / Android)
10. Pokkén Tournament DX (2016-2017, Wii U and Nintendo Switch)
Nobody expected that something like this would be real, but after numerous leaks and rumors it became official that Bandai Namco, with Katsuhiro Harada (Tekken) at the helm, were going to take over a real-time three-dimensional fighting video game with Pokémon. The first teasers and trailers made a mouthful among those who had imagined something similar in the past and, although it is not the best fighting game in history and its approach ended up being somewhat limited, the staging was and continues to be spectacular.
It would have been unfair to leave Pokkén Tournament out of this ranking, especially if we talk about Pokkén Tournament DX, the expanded version that would come to Nintendo Swirtch in 2017 with more Pokémon, content of the recreational version and a much improved online mode. It left us wanting more at the time, especially since the enemy AI is not demanding enough and because the depth of its modes left the doors open to much more. He stayed halfway between what could have been — judging by other contenders of the genre — and what should have been; Nothing impossible to rectify in a possible new installment in the form of a sequel with Generation VIII Pokémon, a better story mode or more customization.
Not surprisingly, those who have a Wii U or a Nintendo Switch and want action with Pokémon in real time, it seems to us that this title is a remarkable representation of what we have seen a thousand and one times both in the anime universe and in the films, regardless of whether we like their artistic style more or less. In addition, today the online community is still awake, so finding a game is not too complicated on the hybrid platform.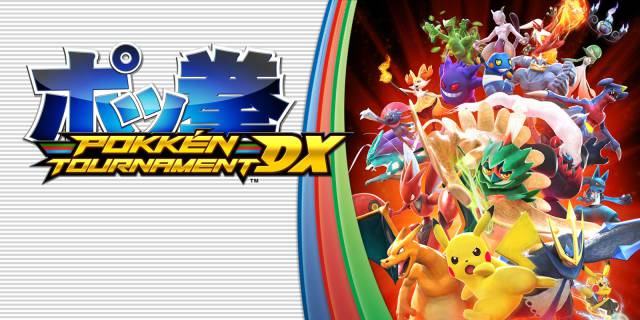 Pokkén Tournament DX (2017, Nintendo Switch)
9. Pokémon Trading Card Game (2000, GB)
Game Boy was also part of the largest spin-off display of the Pokémon saga that we have ever seen in such a short period of time. In a matter of a year, a multitude of different ways of knowing the saga within the video game universe. Pokémon Trading Card Game was the best possible way to promote what has become the world's most played card game alongside Magic and Yu-Gi-Oh !. In fact, in the year 2000 Wizards of the Coast was the international distributor of this TCG, which sought to adapt the rules of the card game to a role-playing video game, as if it were from the main saga: a protagonist, different districts with gyms, Customizable battles and decks.
In total, eight gym leaders and a few dozen letters; 266 in total if we have all the versions of each creature. In addition to teaching us to play with the same rules as in the board game, it also allowed us to enjoy the first expansions without going through the box, since only by playing could you access absolutely everything. We started from three initial decks and, from there, it was each player who decided how to improve and perfect their strategy. Short, fast games with well thought-out artificial intelligence and an addictive component that over the years would end up being exported to mobile devices.
Pokémon did the same but on PC, where the Pokémon Trading Card Game for Windows and Mac is the official translation of the current card game. An adaptation that includes all the expansions, rules and options to play online with tens of thousands of people. Nothing has been said about a possible Nintendo Switch adaptation, but it's a (more) missed opportunity to adapt a hit genre to the current Nintendo platform. In fact, on the Game Boy itself there was a sequel to the Pokémon Trading Card Game, but it was never released far from Japan. Currently, it can be found in the Nintendo 3DS Virtual Console.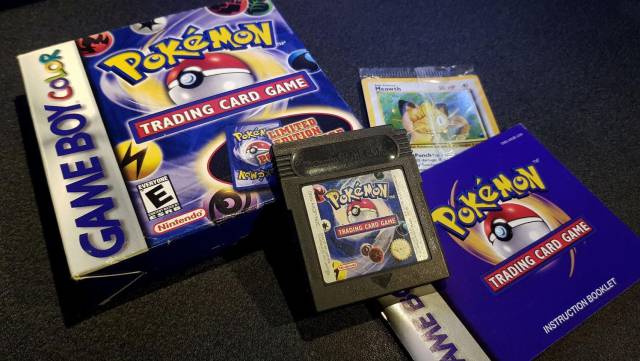 Pokémon Trading Card Game (2000, GB)
8. Pokémon Puzzle Challenge (2001, GBC)
We travel to the second generation to talk about one of the most particular, curious and surprisingly good games in the series. It was the year 2000, the end of the year, with a Game Boy Advance about to reach the West and a Game Boy Color that timidly fed on exclusives (such as Pokémon Crystal, in the main saga). The anime, which at that time was in iron health, was one of the triggers of this collaborative work between Intelligent Systems (Fire Emblem), Creatures Inc. and Game Freak resulted, in broad strokes, in a Tetris Attack of Pokemon. And it continues to play wonderfully.
The mechanics are simple: the player has to form chains with the blocks and prevent them from reaching the highest area of ​​the screen. The visual appeal of the game did a lot for its success in the market by including all the known trainers, multitude of creatures then famous for the games and series and even members of the High Command. A complete tribute to the Johto region, including Professor Oak, who showed off the possibilities of Game Boy Color precisely because of the latter, color, because in a puzzle game of this style, having opted for grayscale, he would have lost part of the magic.
For those interested in playing the Pokémon Puzzle Challenge, it should be said that it was launched years ago on the Nintendo 3DS Virtual Console, so there is an alternative legal method to find out why this title is still an addictive spin-off of 2020 Tetris Attack with Game Freak pocket creatures.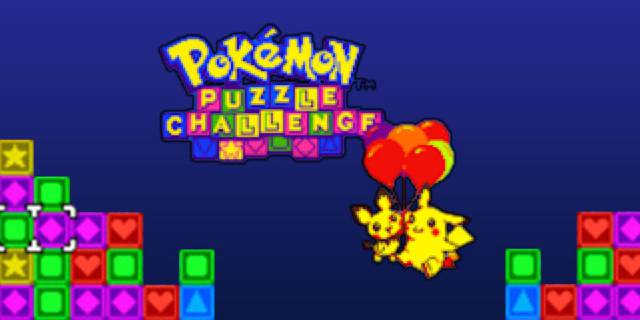 Pokémon Puzzle Challenge (2001, GBC)
7. Pokémon Ranger: Strokes of Light (2010, NDS)
If Mysterious World is the best-established sub-series in the commercial realm of the Pokémon saga in general, the Pokémon Ranger aspect is undoubtedly the most deeply rooted in Nintendo DS in particular. The Ranger series sought to be an adaptation within the action RPG taking advantage of two things: the first, a role-playing and action adventure where we stopped being Trainers to be Rangers, which already existed in the canonical universe of Game Freak; on the other, take advantage of all the capabilities of the Nintendo DS hardware, those only possible in this console: the touch screen.
Adapting the Pokémon Ranger saga to another console (with the exception of Nintendo 3DS) would be impossible without altering the game system, where with one hand we held the machine and with the other we took the touch pen (which acted as Capturer) to make circles around the Pokémon with which we would lend ourselves to face all kinds of problems.
Pokémon Rangers are professionals who provide a public service in certain regions of the Pokémon universe; They act as firefighters, police officers, forest agents … nature protectors without superpowers, but they do have the ability to reassure Pokémon with Poké Help, which serves to temporarily catch the creature involved in order to put out a fire, shoot down a wall, lighting a cave …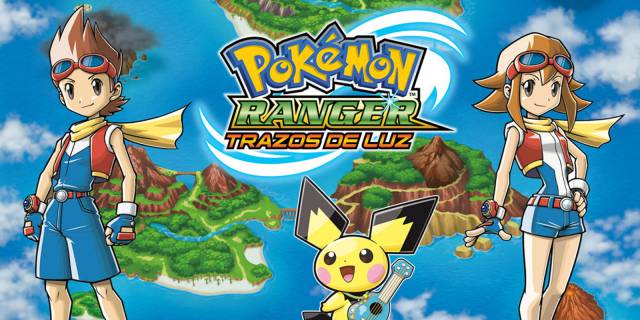 Pokémon Ranger: Strokes of Light (2010, NDS)
The narrative of the Ranger trilogy, which had no continuity on Nintendo 3DS, was present throughout this stage, which covered Generation III (first episode) and Generation IV (Shadows of Almia and Light Traces). Thus, the regions of Floresta, Almia and Oblivia made a hole in the Pokémon universe, this time devised by Creatures Inc., with light, original adventures that presented the Pokémon world —this time in the current one, not that of centuries ago, as in Mysterious World – for all audiences without giving up situations of tension, epic and role-playing.
The reason why there was no continuity for this saga is unknown, but after Ranger (2006), Sombras de Almia (2008) and Trazos de Luz (2010), it seemed difficult to think that there would not be a fourth episode in that then newcomer Nintendo 3DS. Almost 7 million units sold between the three, with the latter as a great culmination both narrative and playable. The protagonist, already seasoned as a top professional, the presence of legendary creatures and certain quality of life details made this ten hours a well-balanced fan service frenzy. A trilogy that, as a whole, is a must for any fan of this universe.
6. Pokémon Pinball (2000, GBC)
We find ourselves in the late 1990s with a first generation already settled in the West with unprecedented success. The Pokémon Red and Blue editions for Game Boy counted their units sold in millions, which invited the division that would end up establishing itself as The Pokémon Company to bet on derivative video games for both Game Boy and the home system of that time. From this initiative came the Pokémon Trading Card Game, Pokémon Snap, Pokémon Puzzle League, Pokémon Stadium … and Pokémon Pinball for Game Boy Color, the first spin-off we would receive in the West.
The approach was simple: a Pinball based on the Kanto region, with two boards to choose from (one red and one blue) and 150 creatures to capture. Through the selected drawing on the board we had some creatures or others at our disposal, so little by little we were capturing, evolving and improving the scores. Bonus boards, streaks, improvement of the Poké Ball … addictive like few others and, to be honest, a title that continues to be enjoyed today. Jupiter Corpration also adapted the gameplay in a completely particular cartridge by having a rumble with an AAA battery, so that the game vibrates (and a lot!) When playing.
Why did we choose the original installment and not the Game Boy Advance, which was much larger and with more content? Not a bad question, far from it. In objective terms, facing each other, Pokémon Pinball: Ruby and Sapphire (2003, GBA) comes out on top, but the merit of fitting the concept into a console with as many limitations as Game Boy is an added value; Without this delivery, the second work would not have been possible, based on Generation III with more than 350 creatures available, more options, depth and an artistic section that time does not seem to pass by. If we had to recommend just one, it would be complicated, but since we don't want to cheat, we will recommend the original installment first so that, when you try the sequel in Game Boy Advance, you can understand that merit we were talking about.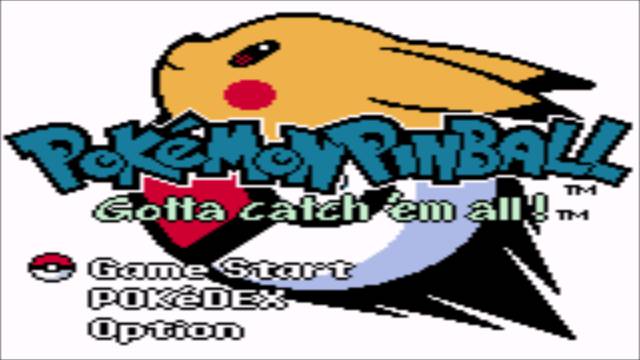 Pokémon Pinball (2000, GBC)
5. Pokémon Stadium (2000, N64)
Talking about Pokémon Stadium are bigger words. Few spin-off games under this license have had as much experience over the years as this one. Launched on Nintendo 64 in April 1999 in Japan, just one month after Pokémon Snap in that Tsunekazu Ishihara plan to expand the license universe beyond Game Boy, the approach sought to migrate the most characteristic of Red's deliveries, Blue and Yellow to the current domestic platform of the company; in fact, the games were compatible with Pokémon Stadium via the Transfer Pak, so we could use our custom gear as if it were a battle pass.
From the beginning, the game feels like a challenge: You have come here to prove that you are the best Coach. No routes, RPG mechanics, or exploration – just combat. Through the Stadium and its different cups, the challenge was growing in difficulty and, therefore, required greater self-demand and strategy, otherwise Pokemon Stadium could be really difficult. In the original installment only the Generation I species, those of Kanto, were present, so compared to its sequel it fell somewhat short.
Pokémon Stadium 2 (2000/2001, Nintendo 64) improved and expanded the original installment by also contemplating Generation II. Beyond the technical, where the graphic improvements, in sound and music, its main incentive was to have compatibility with the six existing cartridges so far of Game Boy and Game Boy Color, but it was also very continuous and the commercial reception was more moderate.
It was the original installment that gave the starting gun to the concept of simulator of battles that Colosseum or Battle Revolution would later inherit. However, judging by the residue they have left and even the presence of these deliveries in streams and video portals, it is Pokémon Stadium, the first, who takes the cat to the water as the most important title in this subcategory. Despite its numerous bugs, it still seems to us to be a current concept and capable of continuity in the current era.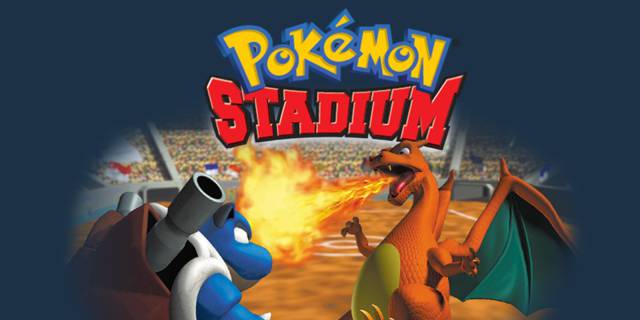 Pokémon Stadium (2000, N64)
4. Pokémon XD: Dark Tempest (2005, GameCube)
There are only two Pokémon spin-off video games that are so similar to traditional Game Freak adventures; and one of them is Pokémon XD: Dark Tempest. Launched in 2005 for the GameCube, the game came to continue the events of the Pokémon Colosseum, but with much deeper gameplay and fully introducing Dark Lugia as the main claim. Dark Pokémon was enshrined as an alternative to the canon in a job where Genious Sonority made clear one thing that we wouldn't see materialized until 2019 with Pokémon Sword and Shield: it's possible to do a Pokémon RPG adventure on home consoles.
The task of the protagonist is clear: to end the Cifer team and its new members, as well as the Cepo Team. Purifying Pokémon with the PokéCepo while solving certain derived mysteries, legends and conflicts were the main task. The similarities with the Game Freak saga are many, but so are the differences. This time, the development is more similar to that of an RPG with territories, which serve as high levels for both structure and design. However, it is possible to catch Pokémon, fight against NPC and freely travel through territories on more than one occasion, since revisiting cities will be a fundamental part of the work due to a strictly narrative component.
The central axis of the title is its history, but the combat also gained in interest due to the large number of Pokémon available, the dark movements (which also grow) and the duration. A title based on Generation III where the Aura region managed to consolidate itself as that other great territory far from the Kanto, Johto and Hoenn that we already knew. Despite its good reception in the fan community, sales were discreet and, much as it was asked for, it did not have a remake on Wii U, where HD could have given it a second life. Who knows if the digital market (via Virtual Console) of Nintendo Switch will give this title a second chance, the continuation of which is perfectly viable; not so much if we stick to the current state of Genious Sonority, because according to it has been slipped by workers such as the current artistic director of the saga, James Turner (who debuted in Genious Sonority within The Pokémon Company), there are currently only 22 people there; the rest have been relocated to Creatures Inc. or Game Freak itself.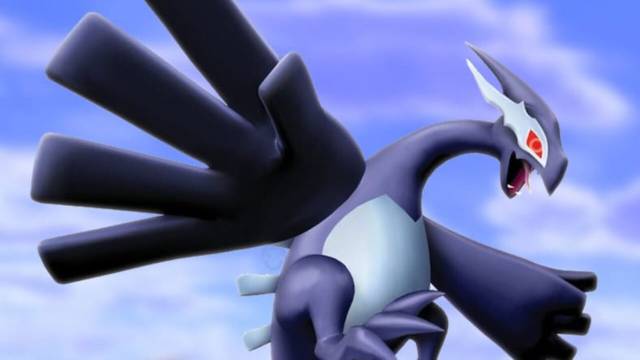 Pokémon XD: Dark Tempest (2005, GameCube)
3. Pokémon Conquest (2012, NDS)
We never saw him in the West, and it's a shame. Pokémon Conquest was launched at a particularly unusual and commercially unattractive moment. Nintendo 3DS was already well established in the market, it had been launched in March 2011; but in March 2012 this spin-off developed by Koei Tecmo with the participation of the Nobunaga's Ambition series team would be launched in Japan. On paper, does Nobunaga's Ambition, a strategy game and tactical role, fit with Pokémon? This hybrid, to the surprise of many, ended up being a crossover of an unusual quality, to the point of being one of the games with the highest rating in the Nintendo DS catalog.
In Spain, it never saw the light, so there was no other legal alternative than to choose either North American or English imports (all Nintendo DS models are region free).
An addictive story, an interesting approach to give prominence to both the heroes of the Koei series and their accompanying Pokémon; Deep mechanics and a challenging and increasing difficulty curve ended up packing a game that we cannot forget. The objective is none other than to conquer the region where the events take place and unite everything in a single region.
In addition, the development team was not limited to designing superficial expertise, but the plot, set in the Ransei region, was an example of how to approach the most traditional feudal era of Japan. In fact, those who are enthusiasts of the Sengoku era have here a title that takes care of both artistic and audiovisual aspects in detail. Launching in the final stretch of Nintendo DS life, it fully squeezes the hardware of the console to refine the interface, some of the most beautiful animations and a color palette that, to this day, continues to look wonderful. For some reason, Nintendo did not transfer the game to mobile devices or even other systems such as Nintendo Switch, where perhaps it could have a revival in the form of an extended version (in case its history, of tens of hours, was not enough). In short, a great video game that would remain one of the best in the Nintendo DS catalog if it did not bear the name of Pokémon in its nomenclature.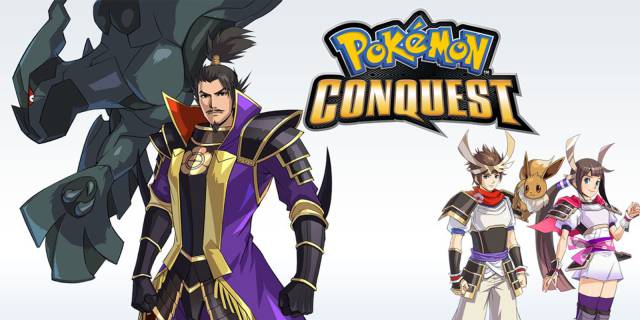 Pokémon Conquest (2012, NDS)
2. Pokémon Snap (2000, N64)

Nintendo, for when Pokemon Snap 2? Surely it is the question that most fans want to see answered from all the sub-series of the franchise. A beloved video game; Limited, it is true, but with a concept so powerful that the mere approach of a new installment adapted to current times and with the eight generations represented is presented as a dream difficult to assimilate. Who knows if there will be a Pokémon Snap 2 in the future, but what history will not be able to erase is the legacy of the first installment, developed by HAL Laboratory for Nintendo 64.
Professor Oak, in his quest to research all possible territories for his new report away from the Kanto region, orders a photographer named Todd Snap to travel to Pokémon Island, a wild place, packed with Pokémon —63 of the original 151— and routes to explore. In reality, Pokémon Snap is a shooter on rails, but instead of shooting the Pokémon we photographed them. On each route, a certain number of species and a limited number of photographs on the reel. Once we were done, Oak examined our candidate images (always respecting the delivery of a single photograph by Pokémon) and, if we reached a number of points or species, we opened a new route.
Replayability was raised from the beginning, because as we progressed we could unlock new items such as Apples, Pester Ball or the Flute, with which everything changed. So far asleep species could wake up; while others, hidden, could appear in front of us if we met the conditions. Unfortunately, it could be completed in just a few hours, but that concatenation of mysteries and how well executed the initial premise was leave us wanting more even today. Wii U would have been an ideal system thanks to the tablet, but Nintendo Switch also has a gyroscope for possible movement control. Who signs a new installment with hundreds of Pokémon, online rankings, and dozens of routes to explore? Who wants to calm the cravings, it should be said that Pokémon Snap is available not only on Nintendo 64 but also on the Wii U Virtual Console.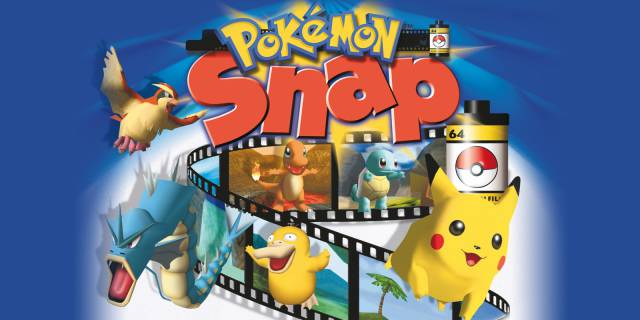 Pokémon Snap (2000, N64)
1. Mysterious World Pokémon: Sky Explorers (2009, NDS)
And we end with what is precisely the protagonist saga of this initial straight from the year 2020. After the launch of Pokémon Mysterious World: Rescue Team DX, many have begun to feel attracted to the RPG side through dungeons of the saga. A dungeon crawler-style roguelike that sets a scenario hitherto unknown to fans: a human being turned into a Pokémon who has no idea what may have happened.
It was in 2006 when the saga came to the West initially with Red and Blue Rescue Team (installments on which the new iteration of Switch is based) for GBA and Nintendo DS; an immediate success that resulted in the sequel Explorers of Time / Darkness in 2008, which improved almost everything on the originals.
A year later Explorers of the sky would come out, the definitive delivery that, although it was still an equivalent to Yellow, Crystal or Emerald, being essentially an expanded and improved version, those additions – especially the additional plot chapters – were reason enough to agree not only that it was the best Mysterious World (still not surpassed) but the best Pokémon spin-off video game so far: a great story, a more than remarkable narration and a gameplay that won in depth, main tasks and secondary with the incentive of having a bomb-proof difficulty curve. A very special title, Pokémon Mystery World: Explorers of Heaven, available through the original Nintendo DS cartridge or through the Wii U Virtual Console.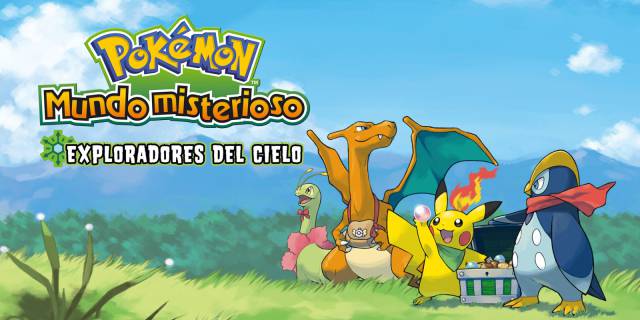 Pokémon Mysterious World: Explorers of Heaven (2009, NDS)