The event will be completely digital during this month of August in three days in which we can expect all kinds of streamings and activities.
Bethesda has confirmed that QuakeCon at Home will be a reality this August in an entirely digital format. The North American company, which was forced to cancel this annual face-to-face celebration, will nevertheless organize an online event from August 7 to 9 where all fans of the brand will be able to carry out all kinds of activities; from tournaments to live streams, charities and more.
August 7 at 6:00 p.m. (CEST), QuakeCon kicks off 25th anniversary
As explained in a statement, the publisher is working hard to keep all its games updated during this year despite the difficulties caused by the pandemic (COVID-19). Starting at 6:00 p.m. (CEST) on August 7, Bethesda will host the QuakeCon at Home welcome event with special guests such as well-known influencers or members of the Bethesda community celebrating the 25th anniversary.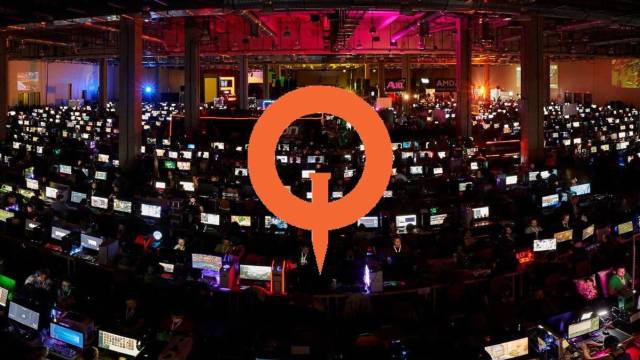 "QuakeCon at Home will consist of a weekend with endless streaming content from all over the world, beginning on Friday August 7 at 6:00 PM PST with Bethesda's digital welcome to QuakeCon" , they begin by indicating. "During the event there will be a 24-hour programming with special streams of influencers, surprises and the participation of Bethesda community teams around the world, broadcasting from home to support charitable causes. Stay tuned, in the next few weeks we will give you more information, including the complete schedule of the streams! ".
From there, raffles through Twitch, eSports tournaments, charitable events, the proceeds of which will go to charities such as Direct Relief, UNICEF, NAACP Legal Defense Fund and The Trevor Project … An exclusive limited edition jersey will also be on sale , designed for the biggest collectors and fans of QuakeCon.
Finally, it should be added that there will be "surprises", so it should not surprise us if there is any type of novelty, trailer or announcement related to any of his upcoming productions. We know that titles like Deathloop and Ghostwire: Tokyo are on your roadmap; also the new Fallout television series produced by Lisa Joy and Jonathan Nolan of Westworld.
Soon they will be offering more details, but in a year where Bethesda has not been able to show its cards at an E3 2020 and the followers of the brand had been wanting more, the Quakecon will take place in a fully digital environment. We will be able to follow all his activities both on the official website and on the official Twitch channel of Bethesda.