Integrated into the high-end segment, it is aimed at both professionals and gamers who spend many hours in front of the screen.
In the world of gaming there is a tendency, as in the rest of sports, to professionalize all the components that are around it. In recent years we have seen a substantial improvement in the performance of keyboards, mice, screens and, of course, chairs. This last section has itself become an important business in the world of video games and large peripheral companies, such as Razer, are competing with traditional manufacturers. .
Razer's new gaming chair model, Iskur, falls squarely into the high-end range and is ideal for both professionals and gamers who spend many hours sitting in front of a screen. It is made with high quality materials that favor its durability and its ergonomic design improves performance as it avoids the common postural pain.
Razer Iskur comes in a single presentation: black with some green details and a medium size. They are Razer's corporate colors and gives it a very stylish look. It is completely covered by a multilayer synthetic leather that, in addition to offering a pleasant sensation to the touch, is much more resistant than normal PU leather, which avoids the peeling that occurs in normal chairs after continuous use. To increase the player's comfort, high-density foam cushions have been added that make it necessary to maintain a uniform posture during the game session, avoiding movements within the chair. The cushion is made with PVC that favors both conditioning and distribution of weight and breathability, which is usually the Achilles heel of most chairs.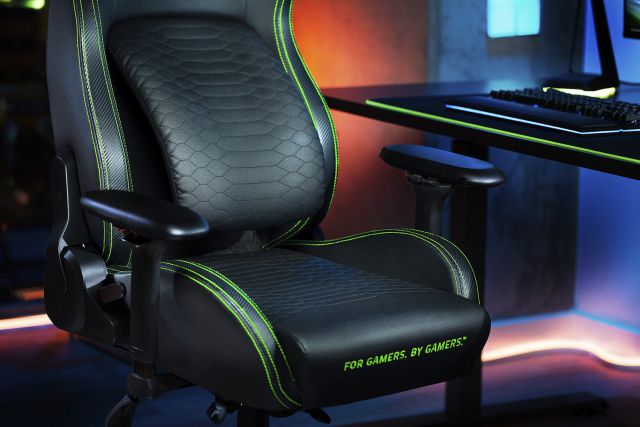 Your ergonomics to the test
The great success of Razer Iskur is its ergonomic lumbar support system that, unlike other competitive chairs, allows the back pad to be adjusted in such a way that the player always has the back supported in a correct way regardless of the position they adopt. . It can be detached or attached to the rest of the backrest at the player's convenience by means of a lever located at the bottom of the seat.

Height, armrest, and tilt adjustments offer multiple combinations to suit your style. The chair is designed for a height between 1.70 and 1.90m. and a weight of up to 135 kilos; being very easy to regulate both the distance to the floor and to the table. Regarding the inclination, it allows reaching up to 139 degrees, a bit more than usual. Finally, the armrests are designed in 4D, that is, they allow various movements to suit the owner's desire. They can be separated up to 10 degrees from the chair, turned in or out, adjusted in height, and adjusted forward or backward. They are also padded to avoid the typical pain in the forearms.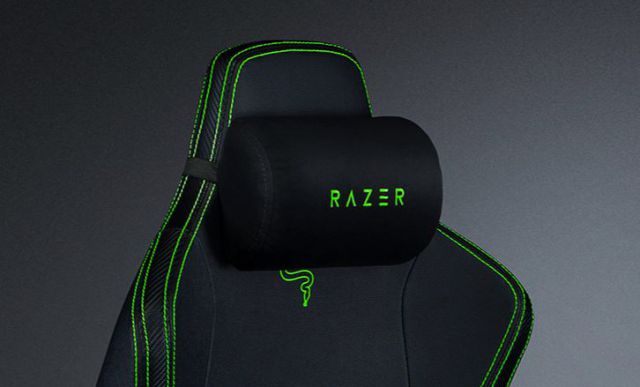 Its price is 499 euros which places it somewhat above the Premium products of competing houses such as Noblechairs or Corsair, but the truth is that its finish and benefits justify that amount. It is a chair much heavier than normal in gaming, which speaks well of the quality of the materials used in its manufacture, not in vain it comes with a three-year warranty.
Sensations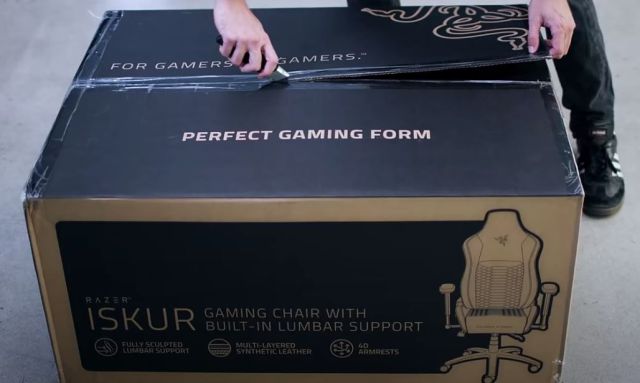 Razer Iskur is a chair that adapts perfectly to the needs of each gamer, its design unconsciously forces a proper posture in front of the screen and its various height adjustments provide comfort when spending a lot of time on it. The improvement is most noticeable after using the chair for many hours is in the lumbar part, since its ergonomic and adjustable design prevents a bad position that always translates into fatigue and pain in the area in the long run. Its weight, greater than usual, prevents back and forth movements. There are small details that are appreciated such as the quality of the forearms that, despite not being very bulky, are very comfortable and avoid the typical pain in the area.
Mounting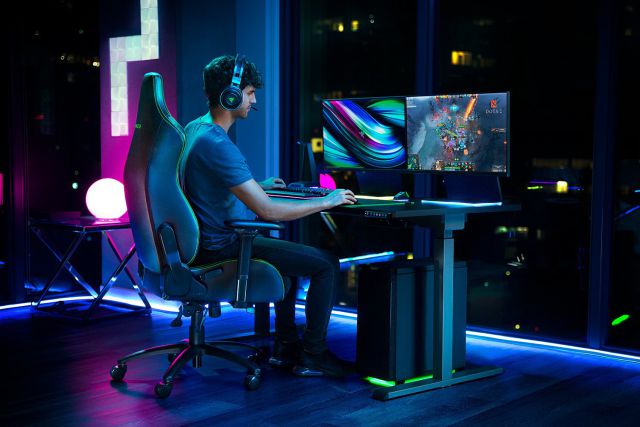 The chair comes disassembled into five large parts and with a very useful visual assembly guide. There is also an official tutorial on YouTube in case you have any questions. Assembling it is a fairly simple operation that is solved in about twenty minutes and does not require special expertise. Due to the weight of some of its components, it is advisable that the work be carried out by two people, as this is the best way to ensure that the six screws to be fitted fit perfectly. The rest of the components are placed by pressure.
characteristics
Maximum weight supported: 130 kg
Recommended height: 170 cm to 190 cm
Color: Black and Green
Price: 499 euros
Cover material: PVC leather.
Base: 5-star metallic powder coating.
Frame: Metal and plywood.
Armrest: 4D with various adjustments
Wheels: Five 6 cm swivel wheels
Gas lift class: 4
Foam Type: High Density
Adjustable rear angle: Up to 139 degrees
Adjustable lumbar cushion: Yes, fully sculpted lumbar support
Adjustable headrest: Yes
Duration Warranty: 3 years.