On Sega's 60th anniversary we have reviewed its entire history, in addition to highlighting those special milestones that marked its evolution.
2020 has been an important year and before it was over we could not pass up the opportunity to highlight and commemorate the anniversary of Sega and its 60 years full of history. Although it may be one of the best known and most important video game companies in recent decades, its evolution within the industry has been marked by a multitude of events that have undoubtedly made a dent in its evolution and throughout its entire journey. However, Sega has been a company that for many has accompanied us since childhood and that managed to reach and find its place by creating a large community of fans of arcade machines. Becoming a multinational video game developer and publisher, Sega is also about to celebrate the 30th anniversary of Sonic, who has been kept as a mascot since its introduction in 1991.
With all this we want to introduce you to a report full of history, with historical data, successes, although without a doubt we will talk about those years in which Sega set rhythms that were not the most appropriate.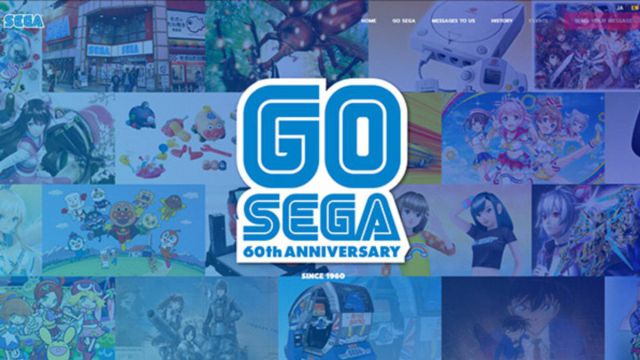 SEGA: unexpected and important origins
Sega's origins date back to 1940, when a Jewish-American businessman Irving Bromberg, his son Bromley, and a family friend, James Humpert, formed Standard Games in Honolulu, Hawaii to provide amusement machines to operating military bases. with coins. They continued with constant growth over the following years, highlighting the most characteristic date that was five years later when they created Service Games. Things started to get a bit twisted when a Gaming Device Transportation Act banned slot machines in US territories, causing them to have to expand to other areas. In this way in 1952, Bromley sent two of its employees, Richard Stewart and Ray LeMaire, to Tokyo, where they began to import, sell, rent and maintain commercial entertainment equipment and in just five years it was renamed Service Games of Japan. .
They were key moments when building a base as a company. They continued to expand, at the same time that they began to sell stocks and shares and to be divided equally among all the owners of the company. It was not until 1960 that Service Games of Japan was dissolved, and a few days later two new companies were established to take over its business activities: Nikon Goraku Bussan Co., Ltd., and Nihon Kikai Seizo Co., Ltd., this was what became until today SEGA CORPORATION. This merger began the production of commercial recreational equipment and another key moment came for this company when it merged with Rosen Enterprises, Ltd. After this merger, the first arcade facilities with the anagram "SEGA" (abbreviation for SErvice GAmes) inscribed on the side, and Sega Enterprises has since been created.
As a result of all this, in 1966 they finally began to function as an arcade game service and, they achieved world fame with what would be their own electromechanical submarine simulation game, known as Periscope. The game featured light and sound effects considered groundbreaking for the time, and eventually became a huge hit in Japan. It was soon exported to both Europe and the United States, and they continued to export every game they produced, despite this rampant piracy would eventually lead Sega to stop exporting their games. Therefore, it negatively affected the performance of the gaming market and thinking about other types of objectives and goals: expansion towards arcades. And so it was, these "family fun centers" started a business in Japan that Sega has continued to this day, despite being affected by COVID-19. Despite late competition from the hit arcade game Space Invaders in 1978, Sega knew how to benefit greatly from the boom in arcade games. As a result, it became one of the top five arcade game manufacturers in the United States in the early 1980s.
Entering the console market
Despite the successes it was having, the Japanese company in an interview for Cashbox magazine showed a somewhat cautious optimism as they felt that the growth of the industry was slowing down and that the extension options were beginning to be somewhat limited. With the arcade business in decline, Sega Enterprises, Ltd. president Nakayama advocated for the company to leverage its hardware expertise to enter the home console market in Japan, as it had just started and was a fairly Nobel market. .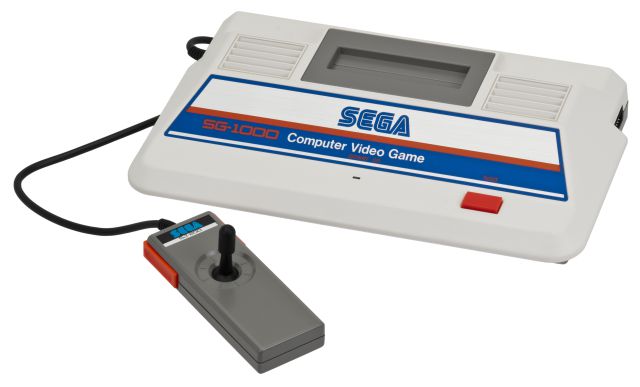 They continued their new strategy of reaching homes, which led to the launch of Sega's first home video game system, the SG-1000. The first model was the SC-3000, a computer version with a built-in keyboard, but when Sega learned of Nintendo's plans to release a game-only console, they began developing the SG-1000 together with the SC-3000. The SG-1000 featured 8-bit hardware like its competition, but somewhat less powerful. Both were released in 1983 and on the same day that Nintendo launched the Famicom in Japan, better known as the NES. Bad strategy? Depending on how you look at it, Sega was lucky at first as several Famicom units began to be recalled due to a manufacturing failure, so the SG-1000 was favored with sales figures of up to 160,000 units. A year later, the Famicom began to be more successful, as they increased their library of games, while Sega did not have much desire to collaborate with the same companies with which they competed, so their sales began to decline.
Although at the beginning Sega did not present a very extensive library of video games, it did have some that are remarkable and that clearly competed for their own success. Some of these early games were: Congo Bongo (1983), which represents Sega's answer to Donkey Kong and where they took a chance with the two-dimensional perspective; the Monaco GP (1983), where they showed a strength in this field with their first console and with which they did a fairly respectable job; Wonder Boy (1986), began the first of a saga, which disappointed by its hardware cuts to fit the SG-1000; Gulkave (1986), a side shoot'em up and considered the most attractive of the entire repertoire of this console, with detailed backgrounds and even multiple shots in its development; or Zaxxon (1985), the first video game to use isometric perspective.
The continuation of a stumbling path
Shortly after the launch of their first SG-1000 console and various management changes at Sega, Nakayama and Rosen arranged a management buyout with financial backing from CSK Corporation, a prominent Japanese software company. After the purchase, Sega released another console, the SG-1000 II in 1984, a version that tried to improve on its predecessor and that replaced the wired joystick with two detachable joypads. But Sega continued to stumble upon some stones that were being placed in their little race to achieve success and wanted to focus on what would be a novelty and an improved version, the Master System.
Sega began working on the Master Styem in Japan in 1985, under the name of Mark III and with an 8-bit system, but with greater power, being able to face its more direct competition, the NES console. The final futuristic design of this console was destined to appeal to Western tastes and its launch finally arrived that same year in the month of October. Despite the fact that this console had technically more powerful hardware than its main competition, which was still the Nintendo Famicom, it was not successful in its launch. The main difficulties were the expansion that Nintendo had with other developers to achieve video game exclusivity, and to overcome this, Sega had to develop its own games, although they did not sell very well.
The most successful game was Alex Kidd in Miracle World (1987). It was the first game in the series and the most popular, it even had the capacity to face Mario Bros on the NES. Alex Kidd was unofficially considered the first Sega mascot, until the debut of Sonic in 1991. Other characteristic games of this console were: Asterix (1991), which became a visually masterful creation, with a great mix platform and adventure; California Games (1987), a sports classic by Epyx that included popular sports such as skateboarding, freestyle footbag or BMX; Master of Darkness (1992-93), a platform game very similar to Castlevania, with a touch of mystery, with a gloomy atmosphere and that would end up being an 8-bit reference game; Sonic the Hedgehog (1991), here the first game of a great saga began, but in 8 bits. Without a doubt, Sega's reference video game and to which we will give more details later; o Streets of Rage (1993), a beat 'em up-type video game from Sega and despite being released for the Mega Drive, it had its 8-bit version for the Master System, managing to be a fairly important game.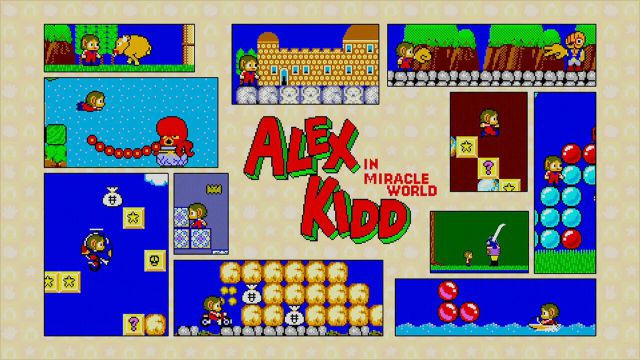 Commercial success with the Mega Drive and its new pet: Sonic The Hedgehog
Sega wanted to continue advancing in its development with consoles and after the previous ones, it began to think about something that went further, a console with more powerful hardware that could face all the competition. In 1988 Sega wanted it to be like that and released the Mega Drive, its first 16-bit console. However, the launch was overshadowed by Nintendo's Super Mario Bros 3 a week earlier, and Sega only managed to hit 400,000 units in the first year. The Mega Drive was unable to surpass the venerable Famicom, but Sega wanted to expand this launch by taking the console to the North American market where it was renamed the Sega Genesis. At this time, former Atari executive and new Sega of America CEO Michael Katz created a two-part approach to driving sales in the region. The first part involved a marketing campaign to challenge Nintendo by emphasizing the more arcade experience that Genesis had, with taglines like "Genesis does what Nintendon't". The second part was that since Nintendo owned the majority of the rights to arcade games, Sega would take care of creating a library of instantly recognizable games thanks to professional characters, as it was with John Madden Football from EA. This was thanks to an agreement between Sega and EA in 1990, considered by the founder of EA, Trip Hawkins, as "a very unusual and much more enlightened license agreement."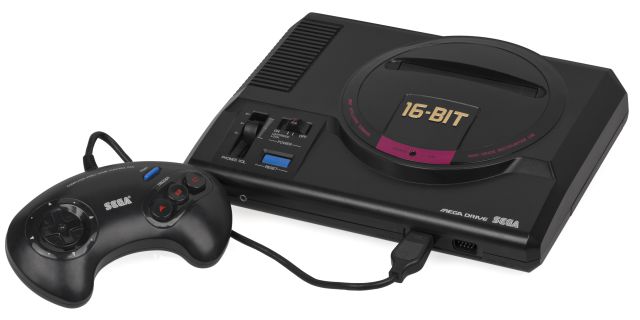 While Sega continued his quest to get an icon to compete with Nintendo's Mario, Naoto Ohshima designed "a teal hedgehog with red shoes he called Mr. Needlemouse" in 1991. This character was the one who managed to win the contest and rename himself Sonic The Hedgehog, spawning one of the best-selling video game franchises in history and becoming the jewel in Sega's crown. Sonic's gameplay was demonstrated by Yuji Naka, who had developed an algorithm that allowed him to move. The original prototype was a platformer that involved a fast-moving character rolling in a ball through a long, winding tube, and this concept was developed later. In short, Sonic managed to reach unthinkable sales figures, a saga that has continued to be maintained and reinforced over the years, a launch to the big screen and a multitude of references that may have been the only character that rivaled Mario in popularity and tenacity.
In the mid-1990s, they continued with different changes in the direction of Sega of America and to grow as a business model: reducing the price of the console and creating a US-based team, in addition to continuing and expanding the aggressive advertising campaigns. They began to replace the included game Altereed Beast with Sonic The Hedgehog. It was the best decision they made, as magazines began to praise Sonic as one of the best games created to date, and this is how the Mega Drive managed to achieve its long-awaited success. This success led Sega to have control of 65% of the 16-bit console and reached figures of millions of units sold.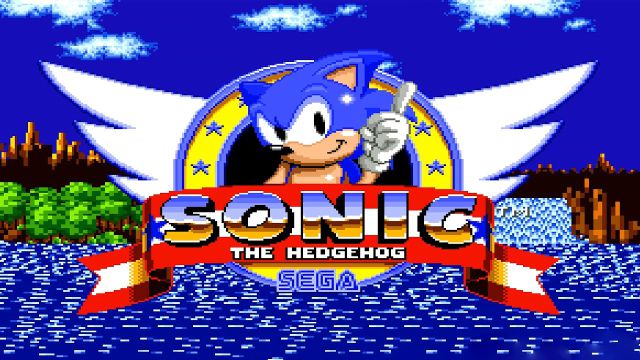 A rather important piece of information takes us back to January 1994, when Sega began developing the popular Genesis add-on, the 32X, which would serve as a less expensive entry in the 32-bit era. While not the game-changer that Mega Drive had proven to be, they did set their sights on a new generation of consoles: the Sega Saturn. However, it was justified that both platforms would be running at the same time, and that the 32X would be aimed at gamers who couldn't afford the Sega Saturn.
Following that catalog that the Japanese company wanted to establish for its Mega Drive, we can find some such as: Sonic The Hedgehog (1991) and Sonic The Hedgehog 2 (1992), both were the absolute kings of this console, they exceeded all sales with large numbers and it became a most beloved platform game; Streets of Rage 2 (1992), after a first part, this sequel turned out to be incredible and its playability managed to enchant the majority of fans of this saga; The Revenge of Shinobi (1989), an action and platform video game that tells the story of the ninja fight against the Zeed criminal organization; Castlevania: The New Generation (1994), video game developed by Konami and that as a reference aims to incorporate the original story of Dracula written by Bram Stoker. It was promoted as a completely original vampire-themed action series with faithful gameplay to the original video game.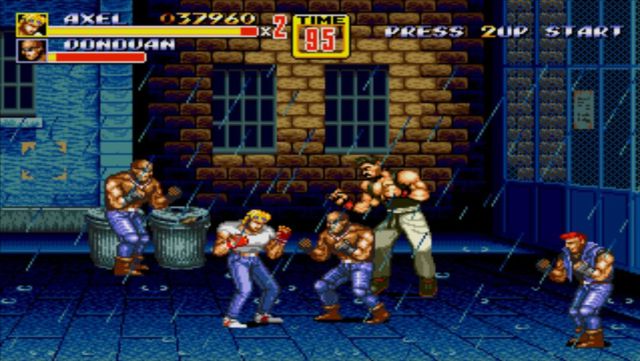 Fall in sales and continuous struggles to recover the market
Sega wanted to maintain the success it had achieved with the Mega Drive, but with various future projects that were about to be launched. Luck would not be on their side and the drop in sales would be yet to come, even so, the intentions shown by the Japanese company was not to give up and achieve success on consoles again. Without going any further, in 1990 Sega released Game Gear to compete against Nintendo's Game Boy. The console had been designed as a portable version of the Master System and featured more powerful systems than the Game Boy, such as the color screen. But not all would be good data, due to issues with short battery life, lack of original games and weak Sega support, Game Gear was unable to outperform Game Boy, selling roughly 11 million units versus 118 million. of the Game Boy.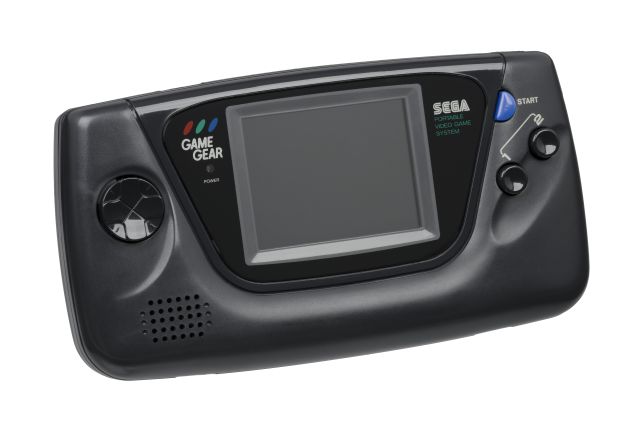 Development of Sega's next video game console, the Sega Saturn, began more than two years before the system was showcased at the Tokyo Toy Show in 1994. In 1993, Sega restructured its internal studios in preparation for launch. from Saturn, and in this way, ensure that high-quality 3D games were available early in the life of this new console and to create a more energetic work environment. Sega Saturn was finally released in 1994 with Virtua Fighter. The version of this faithful and popular arcade game, was sold at the launch of the console and was crucial for the initial success, since thanks to the impulse of the popularity of Virtua Fighter, Saturn sold out on the first day with the sale of more 200,000 units and even managed to be more popular than the PlayStation in Japan.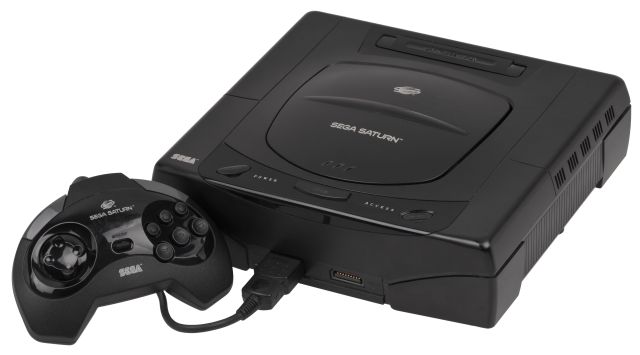 The Sega Saturn launch in the United States was predestined, but they also wanted to establish an early launch, so they did not think about the consequences it could have. The Sega Saturn only had six games, as most of them were scheduled to be released later, and Virtua Fighter was not as popular in the West. That meant that within two days of its 1995 launch in North America, the PlayStation sold more units than the Saturn in the five months after its surprise launch. This led to one mistake after another, although the intentions remained with facing a competition like Sony's PlayStation, it was costing them too much. Price drops and rises, non-existent games, participation began to decline and finally they had to make a management change within the company itself.
Saturn was unable to take the lead in the market as its predecessor had, and both console and game sales declined dramatically, while the PlayStation surpassed the Sega Saturn in the United States in 1997. Sony was starting to start to scale. control 47% of the console market, while Nintendo 40% and Sega only 12%. After five years of declining profits, Sega suffered its first parent company and large consolidated financial losses of up to 42,881 million yen in March 1999. Even so, it struggled enormously with its team during the Saturn years and they wanted to continue to base their development on it. Model 2 arcade system and in 3D technology. This led to several successful arcade games, including Daytona USA, Virtua Cop, and Virtua Fighter 2.
Last Hope: Dreamcast
Dreamcast becomes the sixth and last video game console so far produced by Sega in 1998. This console, being the successor to the Sega Saturn, had one goal: to gain ground on Sony's PlayStation and Nintendo's Nintendo 64, quite complicated competitions. With the Dreamcast, Sega felt confident with their new system which was undoubtedly quite curious. Its main feature is its GD-ROM optical reader and its 32-bit Hitachi processor, it also introduced something new such as being the first to incorporate a modem to play online. Despite having the capabilities to achieve their goals, he could not cope, since they were sinning again from the same: the video game catalog. A few days after its launch, it only sold well if it was with a single game, the Virtua Fighter 3, but after 3 months of its launch it did not even reach a million units sold (in Japan).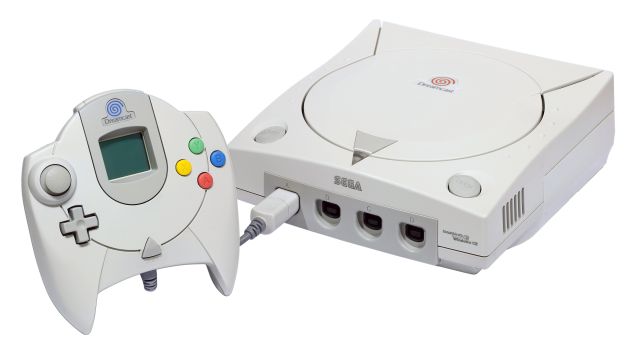 In North America it was released 10 months later, in September 1999, with eighteen launch games available. In 24 hours he managed to sell more than 225,132 units, a fact that helped the company to recover financially. However, difficult times would come, and despite how well they were doing and the good profit they were getting, their launch began to be marred by a technical problem that produced defective GD-ROMs. Although initially the Dreamcast had been a successful launch, Sony at the end of 1999 reached 60% of the video game market in the US with the PlayStation. Soon Sony would reveal the first details of its next-generation PlayStation, Nintendo as well and Microsoft would begin to develop its own console. In a meeting in 2000 with the directors of major Japanese studios, they recommended Sega to abandon its console business and focus on software, and it did.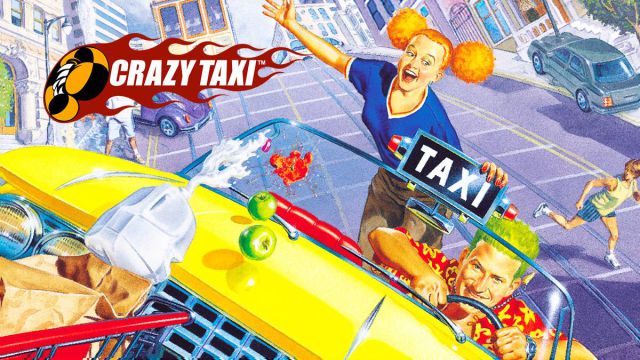 Great wonders can be enjoyed in this latest Sega console and that today have become great video games: Shenmue (1999), may be the best-known title of this console and that allowed the player to easily interact with a gaming environment very similar to real life; SoulCalibur (1999), the Dreamcast version became a massive success, remembered and considered by the veterans of the series as the highest point of the franchise; Crazy Taxi (2000), is the third best-selling Dreamcast game in the United States, with more than one million copies. He managed to make sequels for various platforms, where to this day it is still guaranteed fun; Sonic Adventure 2 (2001), was the last Sonic game published for Sega brand consoles, months later it was adapted for the Nintendo Gamecube with various improvements; Resident Evil: Code Veronica (2000), this great saga of survival horror was the fourth main installment of Resident Evil and the first to debut on a platform outside of PlayStation. It was critically acclaimed and is considered one of the best Resident Evil and Dreamcast games of all time; and Phantasy Star Online (2000), is a network role-playing game, which laid the foundation for future online gaming services in Japan and since then, numerous improved versions have been released.
SEGA: the company that dominated arcades
Not everything was going to be bad news for Sega, and it is that if they could not achieve a gap between the console market, if they were going to do it with the arcades, getting to be the company that dominated the arcades. Do not forget that Sega began to boom in the golden age of arcade games in the 1970s and 1980s, and the big news and video games started there. In the late 1970s Sega opened a 125-game game center in Sapporo (Japan) and where they began to create true wonders. In 1979, the company launched Head On, which introduced the game of "eat the dots" and later used by Namco in Pac-Man, in addition to launching other games like Frogger, which managed to be the most successful until then. Following the Master System, Sega re-entered the arcade market in North America in 1985. At this time it released Hang-On, a motorcycle racing game where the player straddles a large red motorcycle and He directs it by tilting it sideways. It became a huge success and was followed by others like Out Run in 1986.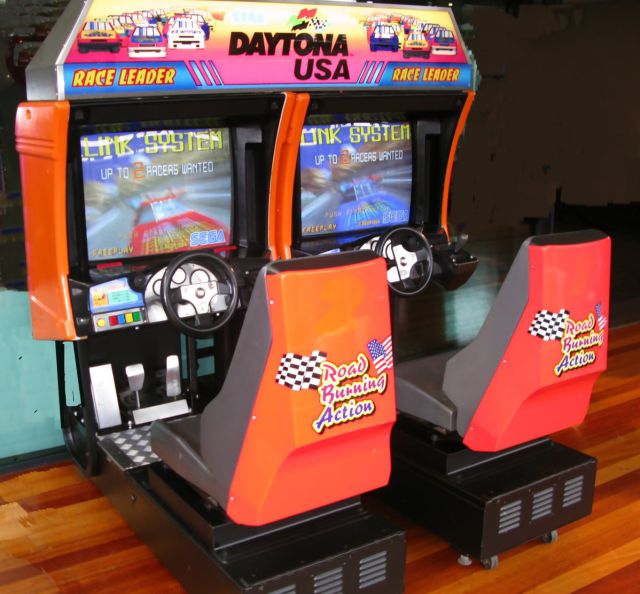 Sega has continued to experience great success with arcade games during the years that it has been supporting Genesis. He focused on releasing games to appeal to diverse tastes, including racing and side scrolling games, and went on to develop over 40 games for his System Arcade 16 board, as he showed with Virtua Racing and Virtua Fighter. Importantly, arcade machine sales generated higher profits year-over-year for Sega compared to its console, mobile and PC games through fiscal 2014.
A successful last decade, but little innovation
Due to various disagreements with its management, failed mergers, bad purchases, financial losses, unsuccessful start-ups in the mobile market, Sega wanted to lay its foundations on what it really knew how to do and on those video games that were guaranteed success. Since then, they've continued to release a huge selection of games, working on new series like Total War, Sakura Wars, and Football Manager, keeping their classic franchises alive as they did with Street of Rage 4, and even doing the unthinkable: putting Sonic and Mario together. in the same game, this occurred in the Mario and Sonic video game series at the Olympics.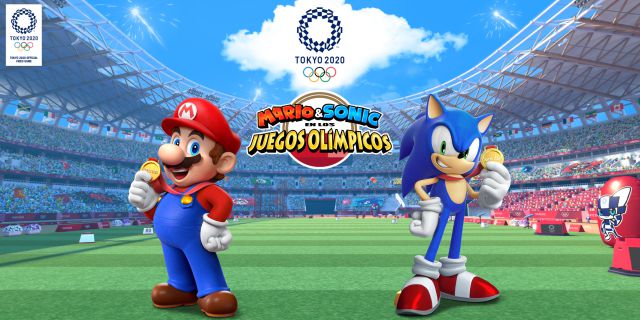 Created under the concept of "adult entertainment", the YAKUZA game series debuts in 2005. Set in a vast entertainment district, inspiration is set in a variety of human dramas such as love, humanity and betrayal. It expressed a realistic contemporary vision of Japan that could not be touched by mainstream games and that is why it received high praise not only in Japan but also abroad, and since then many spin-off titles have been released, making it an ongoing series. increase. Without going any further, the most current launch was this year with Yakuza: Like a Dragon, the eighth launch of this saga and which is achieving sales figures and quite good reviews.
In 2013 they began to expand their relationships and different companies wanted to join the Sega Group. It is an example of Relic Entertainment, Inc., the development studio that offers a wide variety of games with cinema-quality graphics and high strategic qualities, such as its best-known series Warhammer 40,000 Dawn of War. A few months later, Atlus Corporation Ltd., also joined the Sega Group, creators of popular games such as Persona, Shin Megami Tensei and Etrian Odyssey. In fact, the latest installment in the critically acclaimed series, Persona 5 Royal, was awarded as a game that achieved 3.2 million units globally in 2019, making it the most successful game in Atlus history. Persona has managed to sell a total series of 11.1 million units worldwide. In 2016 Amplitude Studios SAS follows the same steps and also joins Sega, this studio has an immense popularity for its strategy games such as Endless and the current HUMANKIND. Finally and more current, in 2019 Two Point Studios and creators of the series of titles for PC Two Point Hospital, join Sega and propose to expand their vision to multiplatform development.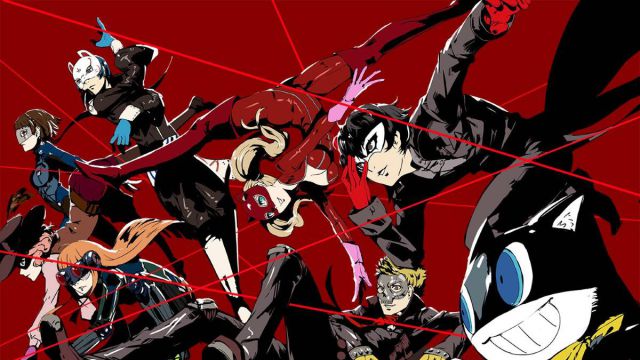 But 2020 would not be important only for its 60th anniversary, if not that they would bet on the big screen with the great premiere of Sonic, the movie. An American-Japanese fantasy adventure that is based on the Sonic video game franchise. Starring Ben Schwartz and Jim Carrey, it managed to reach a gross of more than 315 million dollars, far exceeding the entire budget established in it. After the success at the box office, a sequel was confirmed that will be very possible to see its premiere in April 2022.
In short, Sega is the largest arcade game developer in the world, with more than 500 games, 76 franchises and 23 arcade system boards since 1981. Over the years it has suffered various criticisms by different media and has been rated as one of the most apocalyptic companies in the video game industry with numerous problems that marked its reputation. Sega may not have known how to do its management well, that it has taken risks in launches and even that it has not found its niche in the console market, but in the course of its life it has left a legacy and has managed to stay until it is in currently in its best financial situation of the last two decades. Sega has endured and will endure.