Flying Wild Hog displays the spectacular and bloody Shadow Warrior 3 combat for the first time. It will hit PC sometime in 2021.
Devolver Digital showed during its particular Direct how the combat of Shadow Warrior 3 is spent. The new work of Flying Wild Hog will put us in the shoes of an old shogun, Lo Wang, a character who seems to have adopted new mechanics since 2016.
In the video, which you can see at the head of this news, we can see that his unique katana breaks up all meat or material that comes before his edge. It seems that the interaction with the stage has been expanded in possibilities, especially with the introduction of the hook. Now we can not only annihilate with our hands, but also through the dangers that await in the environment.
As stated in the description of his profile on Steam, our mission will be "to recapture an ancient dragon who was unconsciously released from his eternal prison." "Lo Wang will have to travel the unexplored areas of the world to locate the dark beast and prevent the apocalypse from unleashing again. He will need the mask of a dead god, a dragon egg, a touch of magic and enough firepower to stop the invasion of the Kingdom of Shadows, "he concludes.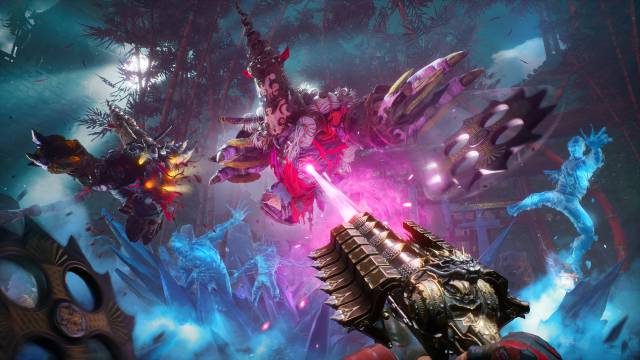 Shadow Warrior 3 will arrive sometime in 2021 on PC.
Welcome to Devolverland Expo
In the same presentation, the company worked on a kind of interactive event as only Flying Wild Hog knows how to do. We enter, as Devolver Digital calls it, a first person marketing simulator. We will have to make our way through an abandoned convention center where the producer's games exhibition is held annually. Or what is the same, an E3 satire.
The game, completely free, can be found on Steam. Thanks to him you will know all the news that will arrive in the short, medium and long term under his seal.