We review the history of the Square Enix company. How was its beginning, the fusion and evolution, its great video game sagas and its future.
Most likely, if we think of Square Enix, the first thing that comes to mind are sagas like Final Fantasy or Dragon Quest, but let's not forget that a company has a history and development behind it that is the result of what it is. today. What started as a sole proprietorship in 1986 under the name Square has grown into one of the largest and most recognized Japanese video game development and distribution companies in the world. Risking what could have been a not so beneficial merger, Square and Enix managed to move forward and flatten their ground with the development of great sagas and creating a community that have been waiting for much more from them, to which they have always wanted to offer the better content. For all this we wanted to review its history, from its beginnings to the merger and development of this, also through its recognized sagas and new acquisitions, its growth and establishment as a large company and, above all, the upcoming launches, in addition to reflecting on the future so certain that this great company undoubtedly has.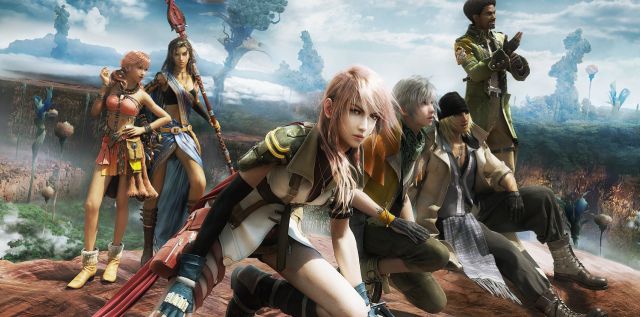 Two companies and the same goal: develop great sagas
What we know today as Square Enix Holdings Co., Ltd, is the result of a merger of two companies which had the same objective: to develop great video game sagas. On the one hand, there was Enix Corporation, a Japanese video game publisher that was founded in 1975 as a Service Center. After the failed attempt to expand nationally, they wanted to focus on the gaming market, a market in which they would not know what the outcome was going to be. With the holding of a contest in 1982 on programming personal computer games, one of the winners was the game Love Match Tennis, which would become one of the company's first PC releases.
Over the next several years, Enix published various video games for different domestic computer systems in Japan and instead of developing games within its own company, it continued to outsource production to other developers. Enix is ​​perhaps most famous for publishing the Dragon Quest saga of console games (released as Dragon Warrior in North America in 1989) developed by Chunsoft under the direction of what would be the soul of the salga, the trinity composed by Yuji Horii as direct, Akira Toriyama as the illustrator and Koichi Sugiyama in the musical composition. The first game in the Famicom-based RPG series was released in 1986, and would eventually sell 1.5 million copies in Japan, establishing Dragon Quest as the company's most profitable franchise.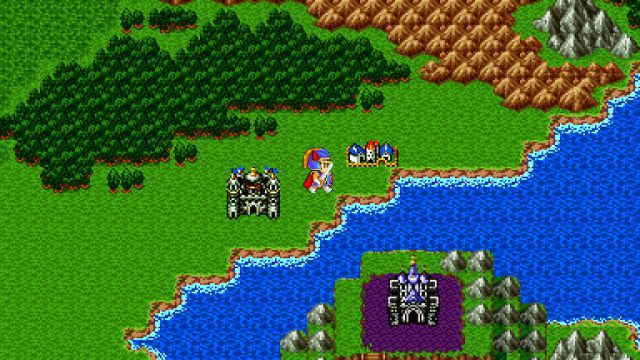 On the other hand, there was the one that would become its rival, Square, or also known as SquareSoft, a Japanese video game company founded in 1986 as a division of computer games software. His first two titles were The Death Trap and its sequel Will: The Death Trap II, and despite not wanting to develop for consoles, he finally entered the Nintendo Famicom market with the adaptation of Thexder. After releasing several failed games for the Famicom, Square moved to Tokyo in 1987 and developed the role-playing video game Final Fantasy, inspired by Enix's success with Dragon Quest. With over 600,000 copies sold, Final Fantasy spawned multiple sequels over the years and became Square's flagship franchise.
However, Square has also created other widely known games such as Chrono Trigger, Secret of Mana, Xenogears, Parasite Eve, SaGa Frontier, Romancing SaGa, Vagrant Story, Kingdom Hearts, and Super Mario RPG, among others. By the end of 1994, they had built a reputation as producers of high-quality role-playing video games and finally decided to develop titles for the Sony PlayStation. Final Fantasy VII was one of these games and it sold 9.8 million copies, making it the second best-selling game for PlayStation.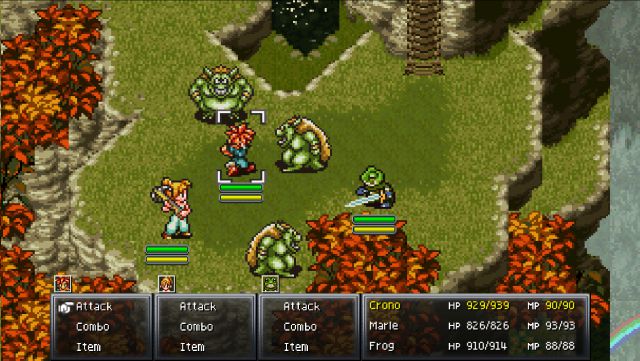 Over the years, the Enix company expressed interest in partnering with Square and Namco in ventures and thus jointly meeting the cost of video game development. Despite the great commercialization that Dragon Quest VII was having by Enix in 1999, the game was delayed several times and did not launch until 2000, causing it to not contribute to the fiscal year and cutting profits enough, to which its shares fell by a factor. 40%. At the same time, Square was also suffering financially that same year, mainly due to the box office failure of its feature film Final Fantasy: The Spirits Within. This made Enix hesitant to join with Square, but finally in November 2002 it was announced that the two companies would merge the following year to cut development costs and compete with foreign developers. In 2003 it was renamed Square Enix, with Enix as the surviving company, and a few years later, in 2008, it was renamed Square Enix Holdings.
Union make force
At first there were doubts that everything would go well, especially because of Square's concern about receiving fewer shares (although this was later solved) and, in addition, it took into account that Enix was a company that outsourced game development and not It had hardly any internal creators, while Square did a good part of its development internally, different cultures that had to be harmonized. Ultimately, the merger of Square and Enix has proven to be one of the best decisions they could make, establishing themselves as a major international actor who has continued to produce great games in the sagas that made them famous.
Since the merger in 2003, Square Enix has also not stopped growing and has acquired several companies, subsidiaries. In 2005 he bought game developer and publisher Taito, known for his arcade hits like Space Invaders and the Bubble Bubble saga. In 2009, Square Enix announced an acquisition agreement with Eidos plc, the holding company of Eidos Interactive, publisher of franchises such as Tomb Raider, Hitman, Deus Ex, Thief and Legacy of Kain. After some awkward years after the closure of different locations such as Los Angeles and the mobile development studio they created, in 2013 they had to do a very important internal restructuring because the fiscal year had been "bad" due to the weak sales of Tomb Raider (2013) and Hitman: Absolution. Later in 2014, it signed a strategic distribution alliance with the well-known French video game company Ubisoft, with which years later, in 2017, they would announce a special collaboration between Assassin's Creed and Final Fantasy XV.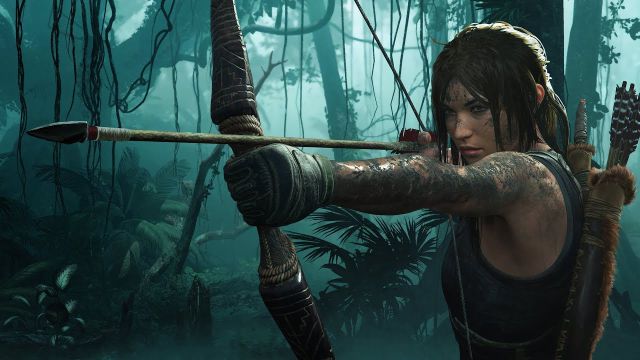 One of the biggest changes that the company has managed to make is to be closer to its community, going from those secret and protected projects to carrying out live broadcasts and meetings with fans, a trend that has been on the rise particularly in some productions such as from Final Fantasy XIV: A Realm Reborn, with a director like Naoki Yoshida, very much in favor of communicating frequently with the community and trying to be transparent with them. Currently and despite being affected by the COVID-19 pandemic, Square Enix has continued to prepare to announce new video games and keep its sagas alive, announcing important changes in its structure such as making teleworking a permanent option for its workers , in addition to maintaining parallel businesses such as the publication of manga through its Gangan label (to which well-known names such as Full Metal Alchemist, Black Butler or Soul Eater belong and to which, as a curiosity, Hi Score Girl also belongs, which has so much attracted attention for his series on Netflix).
His main concentration: video games
Square Enix knew how to become a good benchmark company and take advantage of the merger to maintain the essence of great sagas and, above all, to continue to focus on new video games. Leaving aside if the Dragon Quest franchise is from Enix or if Final Fantasy is from Square, we wanted to review some of its most remarkable sagas and to which they have wanted to continue betting today. However, we remember that Square Enix is ​​also a distributor of many more video games that we will name later.
Dragon quest
Dragon Quest is a saga created in 1986 and directed by Yuji Horii, belonging to the genre of turn-based RPGs, it has been released on a huge variety of platforms. It became one of the most popular sagas in Japan, enjoying increasing recognition in the rest of the world thanks to recent installments. This saga is characterized by being almost always set in a medieval fantasy era, where there is no type of technological advance, but there is magic, which is an element of great importance. From its first release to the present, it has a total of 11 installments in the main saga, the last being in 2018 with Dragon Quest XI: Echoes of a lost past. Various spin-offs have also been created that in turn have their own saga, these are Mystery Dungeon, Monsters, Slime Morimori, Itadaki Street, Monster Battle Road and Heroes.
In 2006, the readers of the Japanese magazine Famitsū voted to choose the best video games in history, in the result Dragon Quest III came in third place, Dragon Quest VIII in fourth place, Dragon Quest VII in ninth place and Dragon Quest V in the eleventh. The main saga has managed to sell more than 25 million copies in Japan and more than 60 million worldwide, although until the arrival of the eighth installment, the saga has always had problems to penetrate the United States or even reach the European market . With the improvements in distribution and localization, a greater international following is beginning to be noticed, which has been endorsed with total sales of over 6 million among all its versions.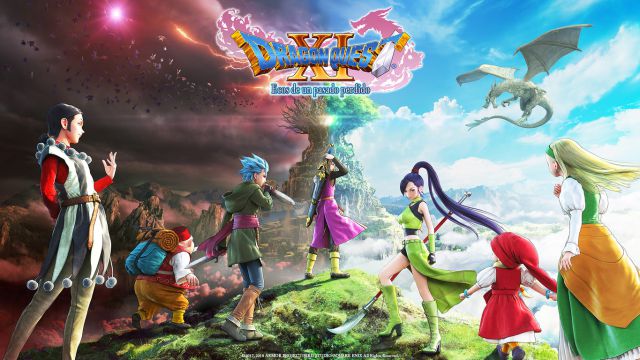 Final fantasy
It is a saga created in 1987, also belonging to the RPG genre and developed by Hironobu Sakaguchi as the last attempt in his career. The game was a success and over the years it has allowed the development of numerous sequels and spin-offs, in fact, the saga has been adapted to other genres such as tactical RPGs, action RPGs, MMORPGs, musicals and careers. Although most of the installments of the saga are their own stories with different characters and settings, there are certain recurring themes that define the franchise. Some of these topics include story elements, character names, and gameplay mechanics. The plot usually constitutes a group of heroes, usually young, who fight against a greater evil, while facing certain personal problems and exploring their personalities and relationships with other characters.
The saga has been commercially and critically successful, it is Square Enix's best franchise in video game sales, with more than 150 million units sold, one of the most successful video game series in the world. He was awarded a star on the Video Game Walk in 2006, and holds seven Guinness World Records in the Guinness World Records Gamer 2008 edition. Final Fantasy has been a driving force in the video game industry, and the saga has come to affect to Square Enix's business practices and its relationships with other video game developers. In addition, it has become the third video game franchise with the most installments in history, only surpassed by Mega Man and Super Mario Bros. The last Final Fantasy they launched was Final Fantasy VII Remake in April 2020, waiting for a future Final Fantasy XVI for PlayStation 5 and the continuation of the remake of the seventh part, as part of the future panorama.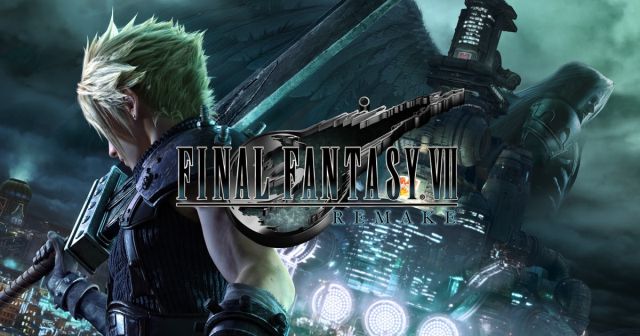 Kingdom hearts
The first video game in this saga was released in 2002 and belongs to the action role-playing game genre. It arises from the collaboration of Square Enix and Disney Interactive Studios, under the direction of Tetsuya Nomura, character designer with a long history at Square Enix. Kingdom Hearts is a crossover of several Disney cartoon titles, adapting to the universe of the game, and characters from the Final Fantasy series also appear. The saga focuses on the search for the friends of the main character, Sora, which will take him to various worlds where he will meet the different characters from Disney and Final Fantasy. Often times the actions in these worlds closely follow the stories of their respective Disney movies with slight changes for the game adaptation, and in some worlds it will be the case that the player has the ability to join their team to one of the characters of that respective world.
Currently the saga is made up of fourteen video games for different platforms and this year it will debut on PC. On June 10, 2013, during the Sony conference at E3, a trailer was announced and shown for what would be the last installment until now, Kingdom Hearts III. This delivery went on the market in January 2019, its director explained that this delay was due to a change to an external engine, the Unreal Engine 4, a great setback that caused it to come out much later. These delays have not been an impediment for said saga to be very well received by critics and have had great commercial success. In addition to this, the great variety of merchandising that has been put on sale together with the games and which includes soundtracks, action figures, books, card games, among others.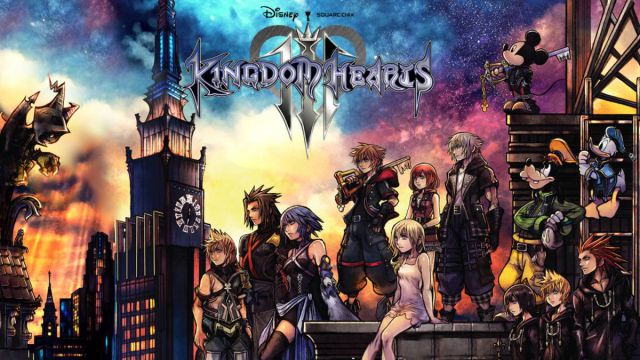 NieR
NieR was first released in 2010 as a third-person role-playing video game developed by Cavia and produced by Square Enix. The NieR saga is one of the most complicated to explain because it consists of two titles that, in turn, link with the Drakengard saga, continuing the story in their world from the fifth end of the first installment. In Japan it was released as NieR Gestalt only for Xbox 360, while an alternate version titled NieR Replicant was also released exclusively in Japan for PlayStation 3. A remaster of Replicant, titled NieR Replicant ver.1.22474487139…, is scheduled for a worldwide release on PlayStation 4, Xbox One and PC in April 2021. However, in 2017 a sequel known as NieR: Automata was released, which has already reached more than 5 million copies sold. It shares the same post-apocalyptic universe as the first NieR and takes place from the final quarter of the latter video game. The plot consists of following the protagonist NieR in his attempt to find a cure for a rare disease, known as "Black Scrawl", which his daughter (or older sister in the case of the Japanese version) has contracted.
NieR was launched with mixed catches and a division of opinion was collected. Critics praised the story, characters, and songs, adding that all the elements connected quite well with each other. But the negative reviews focused on the execution of certain elements of the gameplay and, in particular, on the repetitive side missions. However, in 2012 Forbes magazine included NieR's soundtrack in the list of the twelve best video game soundtracks of all time, being quite recognized and achieving great recognition.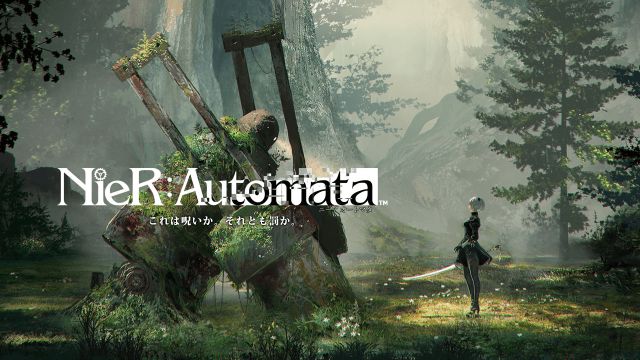 Seiken Densetsu (Saga of Mana)
This saga belongs to the high fantasy action role-playing genre created by Koichi Ishii. Seiken Densetsu started out as a side story to Square's flagship Final Fantasy franchise, but elements of Final Fantasy were subsequently removed starting with the second installment with Secret of Mana. Over time it has grown with various titles where they have included games of various genres within the fictional world of Mana, with recurring stories involving a world tree, its associated sacred sword, and fighting forces that would steal its power. A common element of the saga is its perfect real-time battle system, which is based on action and is designed to have a difficulty adapted to anyone. Since its inception, this saga has led to different spin-offs and several remakes, the last being Secret of Mana in 2018 and Trials of Mana in 2020.
This franchise has been mostly well received, although each title has had varying levels of success. For example, some of the titles in the World of Mana subseries have not been as successful as the original five games in the series, and while the series has been praised for its attempts to test new ways of experiencing its world, there have been several designs. faulty gameplay that have hampered subsequent games. Mind you, the soundtrack for The Secret of Mana was one of the first official video game music soundtracks released in the United States and this helped make RPGs more widespread. Nonetheless, the Mana series has sold well overall, with Square Enix even declaring that their latest remake of Trials of Mana had significantly exceeded initial sales expectations.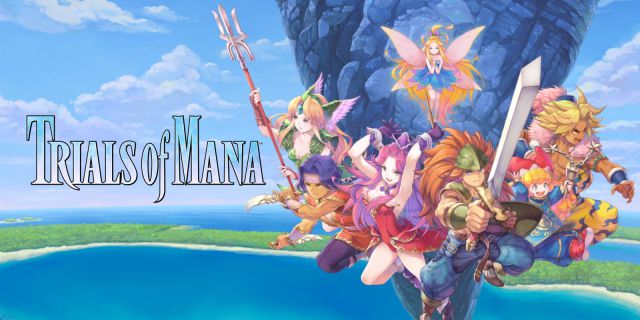 Saga
It is a science and fantasy open-world role-playing video game series, first originated on the Game Boy in 1989 as the brainchild of Akotoshi Kawazu. This series stands out for its emphasis on open world exploration, no lines, branching storylines and, at times, unconventional gameplay, causing a great emphasis to be placed on the replay value of SaGa games. The first games have some elements and themes that were first established in Final Fantasy, such as random encounters with enemies, but most of these elements disappear with the Romancing SaGa installment, which provides a unique game experience considering account that each SaGa story shares little or no continuity with each other.
His last installment was the remaster of Romancing SaGa 3 that was launched in 2019 and returns in 2021 with SaGa Frontier, a title of which we have already seen the first details of the remastering. Regarding its success, the installments of this saga have been popular in Japan, and many of them sold more than a million units. In addition, they have received generally positive reviews and have even considered Romancing SaGa as one of the best games of all time. Even so, their success in North America has been less, in fact, some of the games have received mixed reviews, highlighting the experimental stories with a player roaming freely with little direction or narrative.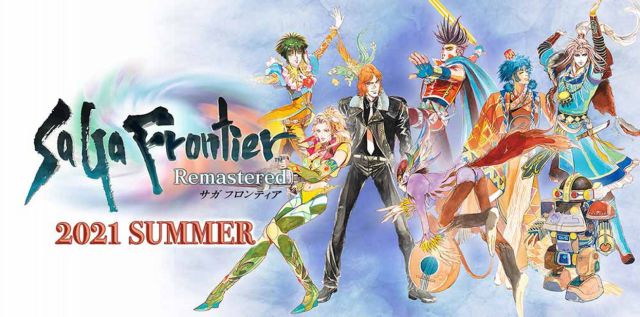 Many other stories
These six sagas that we have just highlighted have created their own identity within the company and have had a constant evolution with great deliveries throughout all these years. However, let's not forget other sagas that are also important and recognized within Square Enix such as Parasite Eve, Drakengard, Front Mission or the Bravely saga, which will have a continuation on February 26 with Bravely Default II, these are our impressions. Apart from the outstanding sagas and those mentioned above, they have also released other high-quality individual titles such as Octopath Traveler and The World ends With You for Nintendo Swith announced the sequel for 2021 with the title of NEO: The World Ends With You.
Another of its aspects is its work as an editor, distributor and producer of great video games that has helped it grow even more as a company and penetrate further into the western market. Some of these video games are Life is Strange, Marvel's Avengers or Just Cause 4. In addition, after acquiring Eidos in 2009, Square Enix combined it with its European publishing wing to create Square Enix Europe, which continues to publish Eidos franchises such as Tomb Raider ( 63 million sales), Deus Ex (4 million), Thief (2.5 million) and Legacy of Kain (3.5 million). Lastly, as of 2017, Square Enix no longer publishes games for the Hitman franchise, as its rights were sold to game developer IO Interactive.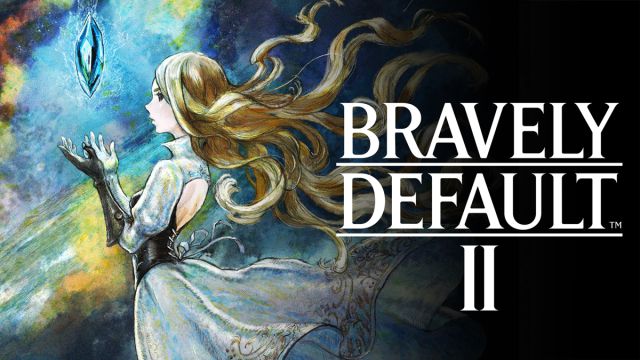 Multiple forms of entertainment
Its business model is broad and is made up of various projects that have helped the company continue to grow. One of them are online games with Final Fantasy XIV Online, an MMORPG with monthly payment, and even though it was launched in 2010, it has more than 20 million users thanks to its constant updates, with the launch of its new expansion planned for this 2021. They have also focused on the development of mobile video games, creating a large list and variety among them all, although Square Enix has not made all the games available for sale or download worldwide. On this platform, we highlight the Chaos Rings, Imaginary Range saga of games or one of the most current War of the Visions: Final Fantasy Brave Exvius.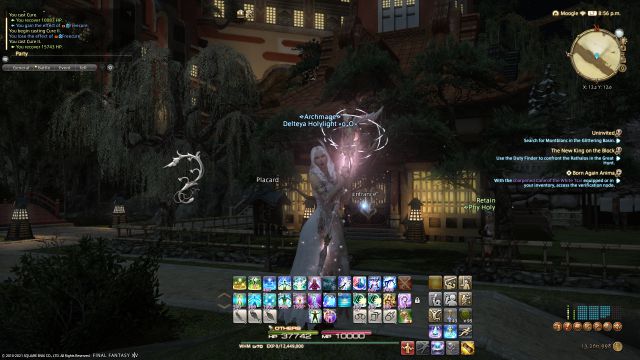 On the other hand, they also bet on game engines. In 2004, Square Enix began working on a common 3D format that would allow the entire company to develop titles without being restricted to a specific platform. This for example led to the creation of a game engine called Crystal Tools, compatible with PlayStation 3, Xbox 360, Windows and to some extent the Wii. They made games like Final Fantasy XIII, but currently it's an engine that's permanently stopped. However, the most important internal engine is the Luminous Engine, designed for eighth-generation consoles and developed in conjunction with its first console title, Final Fantasy XV. Square Enix also often uses third-party engines and programming languages ​​for its video game properties as it has been with the Unreal Engine 3 and 4.
In the arcade arena, Square Enix was operated with Taito's company and entered the arcade market in 2005. Today, the company continues to serve the arcade audience in Japan with arcade-only titles and even have a loyal fan base that values ​​the experience of these games. Regarding the big screen, even though Square had a bad experience in 2001 with his film Final Fantasy: The Spirits Within, in 2016 he revealed a new film called Kingsglaive: Final Fantasy XV based on the game itself and only released in Japan. . They have also launched web series on YouTube and the animated film known as Final Fantasy VII Advent Children. From visual to paper, the company also has the well-known manga publishing division, Gangan Comics, which publishes content only for the Japanese market. However, in 2010, he launched a digital manga store for North American audiences, containing manga adaptations of various Square Enix games, such as Dragon Quest, Kingdom Hearts, and Star Ocean.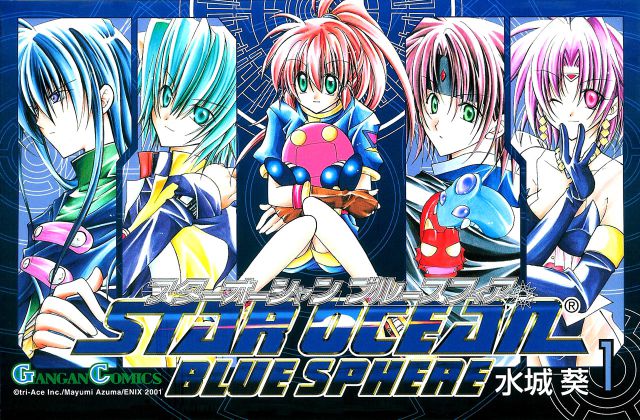 The future of Square Enix
The creation of both companies and the decision-making in the past, gave them a prosperous and stable present that would help them achieve a very promising future. It is clear that Square Enix has wanted to continue to focus on large projects of its star sagas, since they are safe bets, and in this way they have wanted to leave other more risky projects in the hands of collaborations with external companies. With the new generation consoles, the Japanese company said for a while that it would take time to publish exclusive games for PlayStation 5 and Xbox Series X | S, even so, in this 2021 they have already given the green light to what will be some of their next releases on these platforms. Final Fantasy VII Remake Part 2 is currently in development and they have created great expectations for fans, although at the moment the date of its release is unknown. Square Enix also wanted to celebrate the 25th anniversary of Tomb Raider, of which they have a new title on the horizon, in addition to the fact that this saga will feature a Netflix anime series starring Alicia Vikander.
New from Platinum Games and Square Enix, Babylon'a Fall, continues to progress with its development uninterruptedly, and despite not having a specific release date, it has been trusted that they will manage to get more news. If the wait is heavy, on February 25 a demo of People Can Fly's ambitious RPG shooter will be released in collaboration with Square Enix, Outriders, its launch is expected on April 1. And for March 26 another novelty is also expected with Balan Wonderworld, an amazing platform game that revolves around a mysterious musical theater.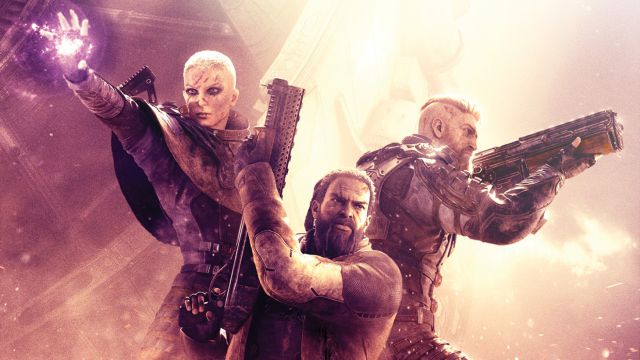 With this review of its history, evolution and work as a company, Square Enix has been able to recover from the many difficulties that have been encountered, strengthening itself even more as a company and managing to look towards the future with great certainty. A certainty that, during the next few years, we will have different important launches associated with this company and that they will probably bring us many more surprises.
Sources: Famitsu | Square Enix Fandom | Sensagent | Medium | Web Archive | Hd.Square-Enix