Guide to make things easier on Switch and PC's World Mission.
Super Dragon Ball Heroes: World Mission has been among us for a few days. The Switch and PC game offers a very different experience from what we know in the Dragon Ball world: it is about approaching the recreational that was born in 2010 and has exploded successfully in these years in console format. And that allows you to enjoy a very different card game but also a lot of fun, with a lot of elements to consider and a devastating and striking fanservice.
In this guide you will not find a step by step to end the main adventure or unlock 100%, as it is quite obvious to do. What you are going to see are different sections of tips and tricks to make your adventure more bearable in Super Dragon Ball Heroes: World Mission. Without further delay, here are the contents that can help you understand the game and overcome it. Here you have our Reviews and video Reviews if you want to discover what the game is about.
Classes and how to unlock them
Super Dragon Ball Heroes classes serve to personalize our way of attacking and defending ourselves. It is worth understanding the differences between the hero, elite and berserker classes that are the main ones. There are also the specials that we talk about them in another section. Here we explain the classes and how to unlock them.
Special cards: why you should use them
Special cards respond to characters that do not attack and defend like the others, but provide unique elements to the deck. They are very important cards and some of them can change the game when they come into play. Here we explain what the special cards are and how to use them.
Tutorial: understand the concepts and tips to win
Super Dragon Ball Heroes has a lot of terminology that is new to us, and it is important to understand it all to know what we do and what not in combat. In this section we tell you all the elements that come together in the fighting and how to use them. Here you will know how to win and understand each combat section.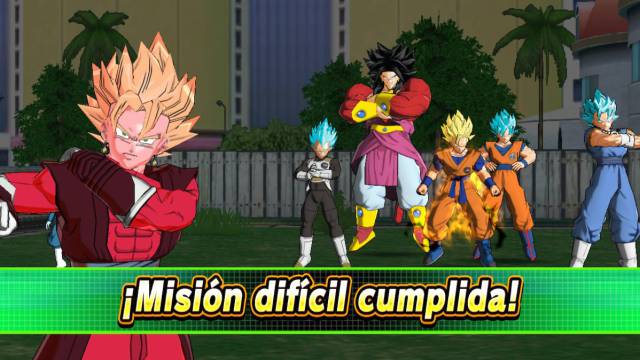 The best cards in the game
Although making a team that works together is the best of Heroes, it is true that there are cards that alone are powerful and devastating. In this section we tell you what are the 7 most powerful cards in the game. Do not lose sight of them.
The super dragon balls: how they get and desires
Super dragon balls are an element that we encounter when we fight in games where the dragon ball icon is seen. When we have seven we can ask for different wishes. We tell you what they are and what you should ask first. Here you will see the wishes and how to use the dragon balls in Super Dragon Ball Heroes.
Trick: how to gain fast experience, dragon balls, porridge tickets …
In this section we explain a trick to quickly get both experience and money, dragon balls, tickets and so on. For now, it is the fastest way to get to know everything you need to move forward in the game. Here you will see how to gain fast experience, dragon balls, tickets …