We tell you how to download the new free game from Epic Games Store: Surviving Mars. This is the title of Paradox's strategy that takes us to Mars.
Surviving Mars is the new free game available on the Epic Games Store. The management game from Haemimont Games and Paradox Interactive will remain available at no additional cost until March 18 at 16:00 CET. His successor will be The Fall, which is already preparing to take over.
In this house it obtained a rating of 7 out of 10, an Reviews in which we highlighted some elements that can shock those less accustomed to the genre: "The initial difficulty curve can cause us rejection at the beginning, when we are faced with complex construction mechanics and maintenance of an interplanetary colony, which will lead us to multiple games of trial and error that will lead to failed projects ".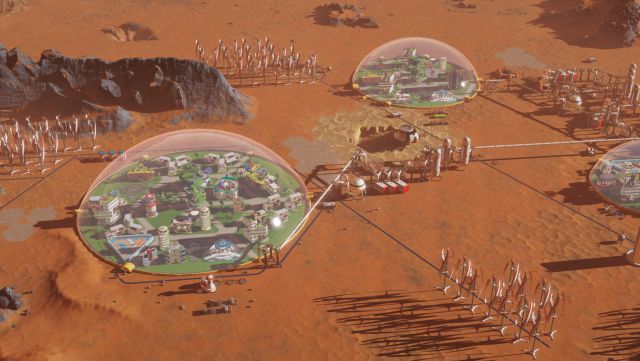 Of course, we pointed out that once we have learned the ins and outs "we will enjoy a very addictive title in which we will enjoy cultivating an increasingly vast and complete community." Although in this case they do not affect the controller controls, the text was based on the PS4 version, where the way of playing with the controller was not adapted as well as we expected.
Download Surviving Mars on the Epic Games Store through this link.
How to download Surviving Mars for free on PC (until March 18 at 16:00 CET)
To download Surviving Mars you need an account on the Epic Games Store.
If you don't have one, you can sign up for free here.
Fill in the different fields (name, surname, username, email address and password) and choose if you want to receive commercial information.
Accept the terms of service and follow the steps to activate your account.
Activate the two-step verification process.
Once you have access, enter the link above in this news and redeem your copy of Surviving Mars.
If you don't have the PC client, download it at this link.
You will now have access to your library of games.