A selection of essential video games launched this February 2021 in the App Store and Google Play that you cannot miss on your smartphone or tablet.
We are approaching a second month of the year full of news in the mobile games market after a 2020 full of great games for both iOS and Android. So much so, that the phenomenal state of health of the video game industry is no stranger to apps for smartphones, with new and surprising proposals that arrive every month on both the App Store and Google Play. That is why we periodically bring you the most outstanding releases of each month, this time, with the most interesting news of a month of February with special emphasis on exclusive games on these platforms, with hardly any presence of PC ports or consoles. Do not miss our selection of the best iOS and Android games of this month of January 2021, titles that we can obtain both in Google Play and in the App Store, in addition to offering you a look at the most recommended novelties of Apple Arcade, the service video game on demand from Apple for iPhone.
Birdie crush
Platform: iOS and Android
Developer: Com2uS
Price: Free
This February we start with a video game that is as fun as it is carefree. This is Birdie Crush, a very special golf game with anime aesthetics that takes us to the magic school for golfers Delion Bridge, where countless challenges and missions await us to overcome through the most surprising and unexpected techniques; special abilities, different game modes that adapt to the player's needs, graphics that look like they were taken from an anime movie and the most charismatic and adorable characters await us in this free-to-play arcade golf proposal.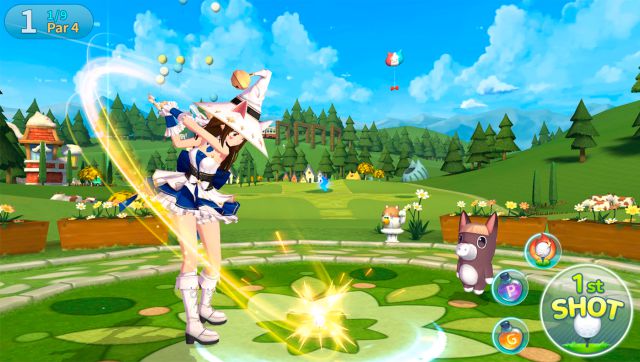 Battlecruisers
Platform: iOS and Android
Developer: Mecha Weka
Price: Free
We continue with a new proposal of the most interesting real-time strategy. And it is that Battlecruisers immerses us in the most challenging naval PvP confrontations, in which two players will fight to dominate the seas and oceans through their fleets of warships. Thus, and through online games in real time, we will be able to configure a good handful of handicaps for our ships, from defense capabilities to attack capabilities, through combat tactics, number of fighters, special attacks and much more. All this through a very intuitive interface and a 2D staging based on the most original and effective chiaroscuro.
About Love and Hate 2
Platform: iOS (also on PC)
Developer: Black Pants Studio
Price: 3.49 euros
After its original launch on PC last year, the sequel to the celebrated puzzle About Love and Hate finally arrives on iOS devices, keeping the spirit of the original intact and taking the great concept of its gameplay even further. And, as its name suggests, we will have to play with the concepts of love and hate to overcome the many levels of puzzles and logic. All this with a truly charming audiovisual presentation, with levels that look like animated canvases. A must stop for any puzzle video game fan.
Pumped BMX Flow
Platform: iOS
Developer: Infinite Flow
Price: Free
And from the most bucolic puzzles we go to speed and jumps of pure adrenaline. This is Pumped BMX Flow, the new proposal of the mobile BMX franchise that, with this new installment, goes a little further in terms of madness and fun. Become the best rider in the world through the most challenging obstacle courses and ramps, full of loops, jumps and much more. For this you will have at your disposal a good handful of bikes and characters, unlockable through your achievements. But it is also that the tactile control is a delight, faithfully transferring our orders through very careful physics.
Doodle dash
Platform: iOS and Android
Developer: Ghostfall Studios
Price: Free
It is the turn of a runner of the usual but with a groundbreaking aesthetic; that's Doodle Dush, a 2D action and speed adventure completely hand-drawn as if it were a sketch, albeit fantastically animated. We can only run at full speed, jump and slide, all to avoid the constant obstacles that we will find in our path. And each new race will be different from the previous one thanks to the endless mode, which is added to a challenging campaign mode. Enjoy the impossible choreographies and movements of a handmade drawing in the palm of your hand.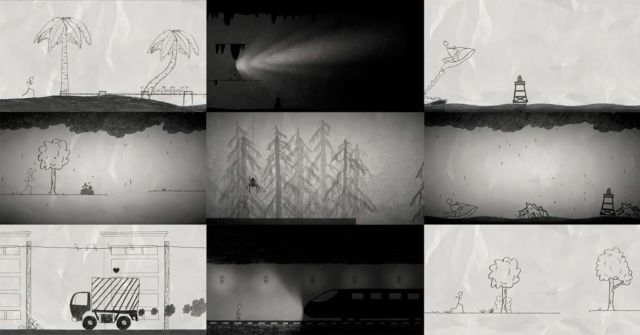 RogueRun: Abyss Tower
Platform: iOS and Android
Developer: Zoo Corporation
Price: Free
A new roguelike pixel art is here, one of those titles that will dazzle fans of the genre and retro style. And is that mixing a simple but addictive gameplay of the runner type with randomly generated levels, we have in our hands (pun intended) a real time bomb in that of absorbing hours and hours of game thanks to very well balanced mechanics and a constant sense of progress that will catch us from minute one. Configure a pixelated hero to suit you and face the most varied enemies and obstacles in endless dungeons. And don't forget the loot as a reward after each run!
Greedy Cats
Platform: iOS and Android
Developer: PIKPOK
Price: Free
Now we are going for an unusual recommendation for the genre it represents but that is most refreshing and addictive. Yes, this is one of those games where you tap on the screen to win the most adorable gluttonous cat competitions. And the game is about this, pressing the screen as fast as possible to eat more and more and thus win over your friendly and colorful rivals. In addition to unlocking countless characters, outfits, accessories, events and much more. An app as curious as it is casual to fill those little gaps of time in line at the supermarket or on the subway.
Inked: A Tale of Love
Platform: iOS and Android
Developer: Nuverse
Price: 3.99 euros
We continue with another interactive proposal totally hand-drawn, this time, in the form of an emotional puzzle adventure that deals with love and hope. Thus, the protagonist is a ronin known as "The Nameless Hero", who must travel through an imaginative world presented in sketch form to overcome all kinds of puzzles and challenges, all to find Aiko, his missing lover. But it is also that the style of hand drawing has its purpose, since it is the work of a comic artist named Adam who will draw the world through which the brave ronin will have to make his way. A very original adventure that we cannot fail to recommend.
Abysswalker
Platform: iOS and Android
Developer: 9SplayDeveloper
Price: Free
We close our selection of recommendations for February with Abysswalker, a whole cyberpunk-style MMORPG that has turned out to be a surprise, both for its quality and for its absolutely overwhelming staging. Made with Unreal Engine 4, this game will squeeze the circuits of the most advanced devices to put an entire audiovisual show on screen. With a game style that is quite reminiscent of the Devil May Cry saga, we can unite with other players or fight against them and the different NPCs in order to explore a dark post-apocalyptic world full of mysteries. Highly recommended for fans of online action games with countless tasks to complete and enemies to defeat.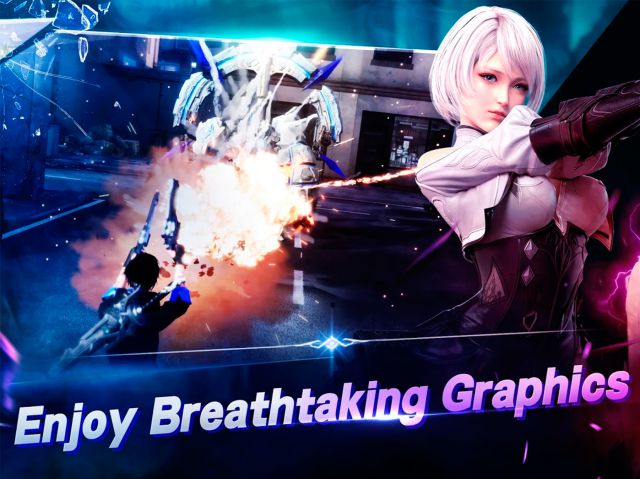 New Apple Arcade
Along with the most interesting releases of this month of February 2021 on iOS and Android, we do not want to lose sight of the news of Apple Arcade with a couple of new additions that are more than interesting to play on iPhone or iPad.
Lumen
Solve the most original puzzles through reflections, light beams, mirrors, lenses and other elements to play with inside complex machines from the early 20th century. A very original title that will keep us busy for a good handful of hours while we overcome puzzle after puzzle.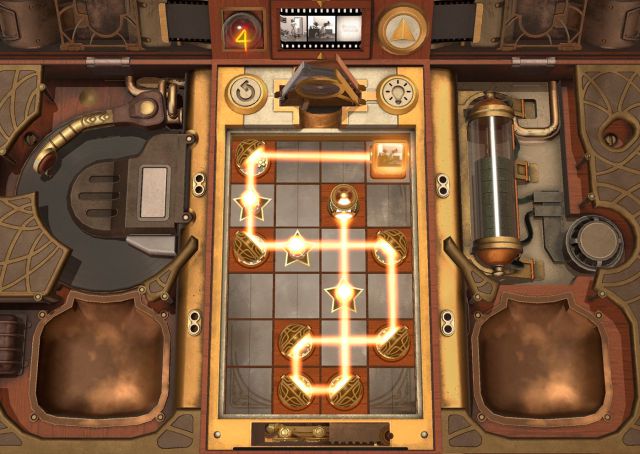 Survival Z
Survive the zombie apocalypse in this fun and carefree overhead action game through taps on the screen and in which you'll have to dodge the undead while trying to find resources and other survivors. A title that zombie fans cannot miss.