Amazon Prime Video's hit superhero series shares a generous trailer for its second season set for September 4.
The Boys, the popular and successful series of superheroes from Amazon Prime Video, has released the trailer for its second season that you can see heading this news, in addition to a new poster in the purest "Wanted" style of the Wild West, thus maintaining its Fun humorous tone punctuated with brutality and wildest action, elements adapted from the original self-titled comic. The second season of The Boys is expected to premiere on September 4, 2020 exclusively through the Amazon video platform.
Violence, blood and a lot of humor
Both the trailer and the new poster refer to the final events of the first season with Billy Butcher and his allies fleeing the relentless law of superheroes and a military fleet that seek to hunt down the Butcher and the others; not surprisingly, the group consisting of Billy Butcher (Karl Urban), Hughie Campbell (Jack Quaid), La Hembra (Karen Fukuhara), El Francés (Tomer Kapon), and Leche Materna (Laz Alonso) will resort to the most mindless plans to try to survive the threat of The Seven.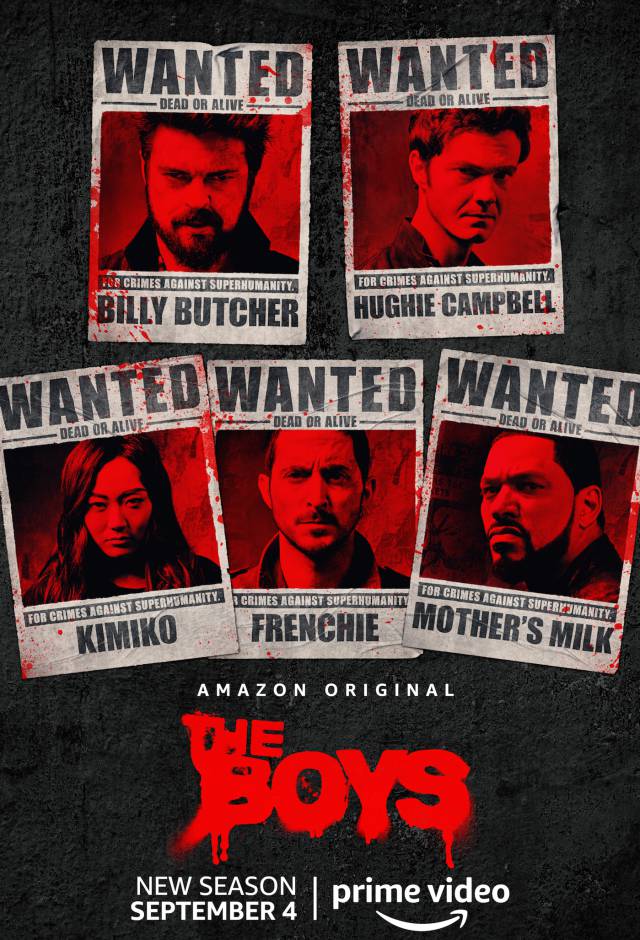 Although the Supers will also have to deal with their own setbacks, with Stormfront, the new addition to the group and expert in social networks, questioning the leadership and the way of acting of Patriota, the dangerous leader of The Seven, while Supervillain begins to win starring as you design your own destruction plans.
The second season of The Boys will premiere worldwide on September 4 with the broadcast of its first three episodes, while the remaining five episodes will be available on Fridays in the following weeks.