Doom Eternal executive producer talks about the Nintendo Switch version. It will be "as good as Doom 2016". We will know the date "very soon".
Those responsible for Doom Eternal talk about the work of Panic Button with the Nintendo Switch version. Speaking to Gamereactor, executive producer Marty Stratton commented that we will know its release date "very soon."
"We will talk about its release date very soon. Progress is really good. Panic Button, the studio we work with, are masters of the platform, "he says. It reveals that the bulk of the engine optimization was done in the previous game, so the Doom Eternal port will be "as good as Doom 2016".
For the team, the first game since the restart was "an experiment" by moving it to the Nintendo hybrid. "It was fantastic on the platform, so I think we will take a step forward with Doom Eternal because it establishes itself as something that truly works on Switch." Marty concludes with the expectation that players who choose this version will find "the complete experience".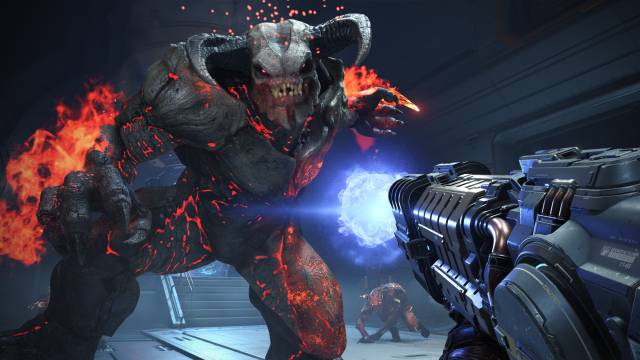 Panic Button is one of the most important studios in charge of ports for Nintendo Switch. Their long history led them to games such as Astro Duel Deluxe, Wolfenstein II: The New Colossus, Warframe, Wolfenstein: Youngblood, Doom 3, Torchlight II and the titles that concern us in this piece. One of its turning points was Rocket League, whose version evolved over the weeks.
Although initially it was expected to arrive on Nintendo Switch along with the other platforms, it was delayed indefinitely for no specific reason. Doom Eternal landed last March on PS4, Xbox One and PC. The game scored 9 out of 10 at this house. Sergi Blanch commented that it was "a mirror in which all aspiring shooter should reflect". "It is a benchmark for the genre and for the industry. And, why not say it, a kick at the door for the nomination for the best action game at the end of the year ", he concluded.