Ride on the back of the best-known creature in the saga created by Game Freak, although you will have to buy it in Japan.
Why take the car if you can ride on a Pikachu? That is the new toy that has just been announced, although at the moment it is only confirmed for the Japanese market. This is Pokémon Air, which has been designed to support the weight of both children and adults. In fact, the maximum weight will be about 100 kg, as reported in Nintendo GO. This rubber Pikachu will be available with a 6 month warranty.
Those who do not see themselves with the confidence to climb on top, will be able to find other uses for it, since Pokémon Air can be used as a pillow or to rest their arms after a day of exercise (or whatever it is). The toy will be available at a price of about 60 euros to change, but again, you will have to get it in Japan, since it has not been announced for other markets.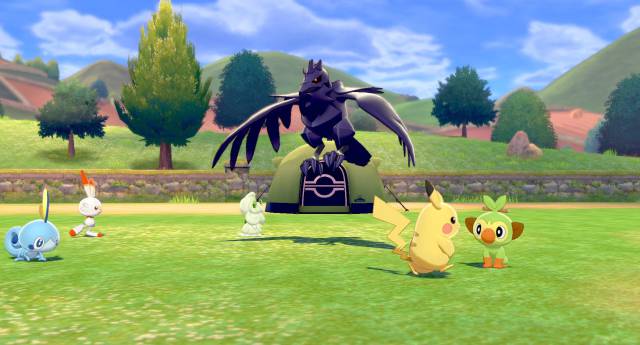 Pokémon Sword and Shield.
The new expansion of Pokémon Sword and Shield
After The Isle of Armor, it's the turn of the next Pokémon Sword and Shield expansion, The Snows of the Crown. Unlike the first expansion, it will be more narrative-oriented. In addition, it will add new Pokémon and challenges. You can see his new trailer on these lines, in the header of the news.
Pokémon Sword and Shield went on sale last November exclusively for Nintendo Switch. After the experimental Pokémon Let's GO Pikachu / Eevee, GameFreak published one more title from the main saga. This time the players travel to Galar, a new territory that stands out for its industrial aspect. There are numerous trainers waiting for them, but also a good handful of creatures that they can add to their team. Only the most seasoned and skilled will be able to succeed and meet the goal: to become the best.