The creators of Mario Kart Live: Home Circuit present a new multiplayer online game called Knockout City for PC, PS4, Xbox One and Nintendo Switch.
"Intense, competitive, fun and difficult to master." This is how the CEO of Velan Studios, Karthik Bala, defines Knockout City in an online presentation we have attended to discover and play the studio's new proposal. It's a title that takes the dodgeball game and elevates it to a new multiplayer and online level. After the success of Mario Kart Live Home Circuit, Velan Studios is committed to something different and more conventional. It will arrive on May 21, 2021 to PC, PS4, Xbox One and Nintendo Switch (in addition to being compatible with PS5 and Xbox Series X / S) at a reduced price and this weekend we will have a closed beta available to test several of their game modes. Without further ado, below we will tell you everything we know about Knockout City and offer our first impressions after playing several games and feeling the adrenaline rush through our veins.
The keys to Knockout City and its conception at Velan Studios
Composed of up to 85 members and based in Troy, New York, Velan Studios was founded by the Bala brothers in 2016, making it a fairly recent company. However, in this time they have already managed to reap the fruits of a successful launch such as Mario Kart Live Home Circuit. In collaboration with Nintendo, they carried out their revolutionary idea based on mixing the virtual world with the physical world to conceive a new toy within the Mario Bros. family. Its release date close to Christmas time was key to ensuring its success, something that gave the company a push to get to work on its next project.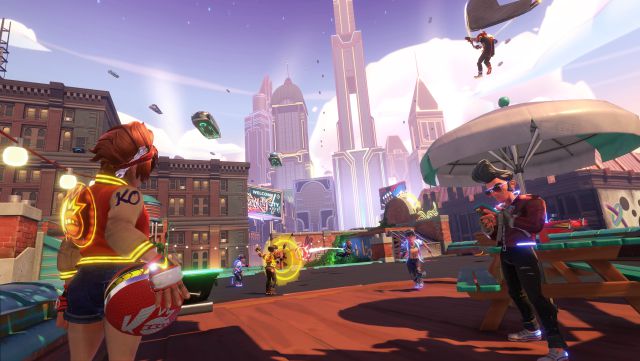 The result is Knockout City, an online multiplayer title based on the idea of ​​the dodgeball with a formula similar to what we have seen in other works of the same genre (skins, season system, etc.) and with some innovative ideas. On this occasion they collaborate with Electronic Arts to include their game within the EA Originals catalog, which has other titles such as Rocket Arena, Unravel and its sequel, A Way Out or the next It Takes Two, among others.
"Our goal is to take a simple idea and create a complex game that feels fresh and full of surprises," says Karthik Bala.
At launch, Knockout City will have five different locations in addition to each player's personal Lobby, five different game modes, more than one hundred collectible items (skins, emotes and others) and a progression system called "Street Rank" (Street Rank) . Regarding this system, they detail that they will be seasons that will extend over nine weeks and that in them we will be able to overcome a series of challenges and challenges to obtain rewards. If we have played a title with similar characteristics, we should not be surprised by this seasonal system, based on offering a series of contents completely free of charge but also having the option of obtaining them directly by paying real money.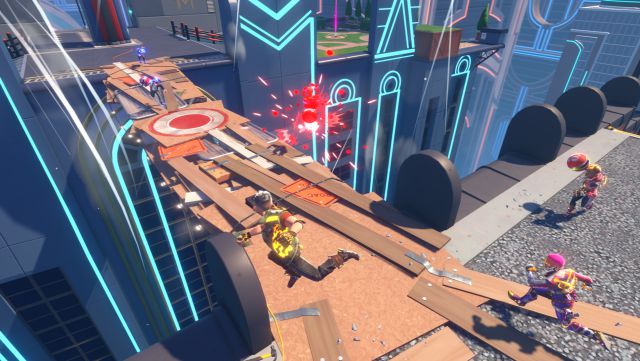 At this point we can highlight two important keys that Velan Studios made sure to emphasize: there will be no pay-to-win (that is, all cosmetic items will not affect the gameplay) nor loot boxes (what we buy will be open and transparent at all times). Of course, it should be noted that the game is not free-to-play, so we will have to pay about $ 19.99 to get Knockout City. However, the company in charge has already confirmed that they will open a trial period for a limited time totally free with all the available content. With this they trust that the players are hooked and the proposal convinces them enough to get the final version of it.
Dodgeball with a multitude of possibilities
The game modes that we were able to try during the presentation were three: Diamond Dash, Ball-Up Brawl and Team K.O. To begin with, the first of them is based on forming teams of 3 against 3 and placing the objective of obtaining points by hitting our opponents with the balls. By obtaining 30 diamonds (this is how points are known in this mode) is when we achieve victory. On the other hand, the second Ball-Up Brawl mode has seemed quite original, since it will be our avatar and that of our teammates who become the ball that comes into play. Yes, as you read it. In 4 vs 4 games, we will have the option of shrinking to form a ball and being able to be picked up and thrown by our colleagues. This is the mode that we liked the most for now, since the third, Team K.O., is much easier by basing the victory condition on being the first to get 10 knockouts for our team.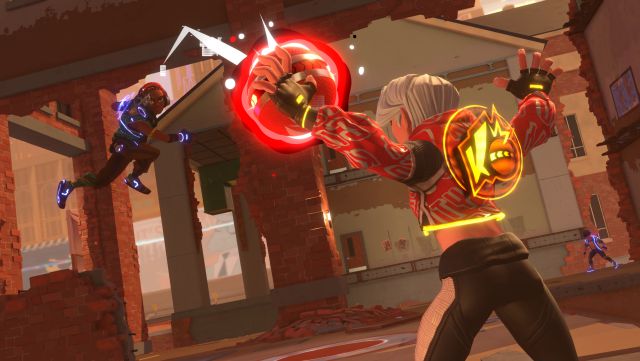 "You must be in control of the ball to dominate the games"
The controls are quite simple and after a couple of games we will get hold of them. Although at the beginning it was raised that way, the idea that each character had special and unique abilities was discarded, so in the final version we have all the same avatars beyond their aesthetic customization. In general we found Knockout City to be quite fun, especially in the case of playing it with friends and making use of the voice chat functions integrated within the game. Even so, we also believe that it lacks a spark of innovation to really stand out, since its characteristics will make it difficult to face other titans of the online multiplayer genre. It is too early to know and we will have to wait for it to be released in the open to see the reaction of the players, but for now its future success looks a bit uncertain.
"It is a universe in which we will want to be, with our own identity and style"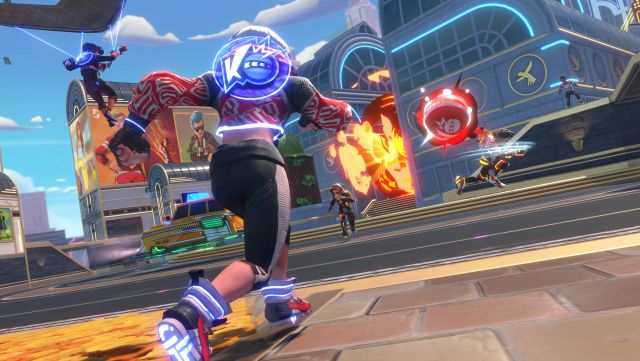 Graphically, Knockout City is attractive and colorful, two attributes that are closely linked to the spirit of the game. From Velan Studios they detail that they have used a new graphics engine called Viper to develop it, obtaining a good result that immediately enters the eyes. Regarding its technical section, the games we played were quite stable and we did not find significant bugs or errors. While it is true that the gameplay does not feel entirely accurate and that in certain games we will notice a sense of chaos around us, in general terms the title holds up well. Finally, its sound section stands out especially for the voice of a narrator who explains each of the game modes and menu sections, as well as a frantic OST to accompany the action of each of the games at all times.
Personalization, seasons and approach to the future of the game
As we have mentioned before, Knockout City has a good number of customization cosmetic items, among which are skins for our character (which we can design in detail), clothing, glasses, gloves and other garments in addition to hang gliding (we can use them to soar through the skies of the stages), emotes, stickers and more. In principle, all of this can be achieved by playing, accumulating points and later exchanging them, but we have not yet been able to see in detail the real money figure that obtaining these items by paying directly.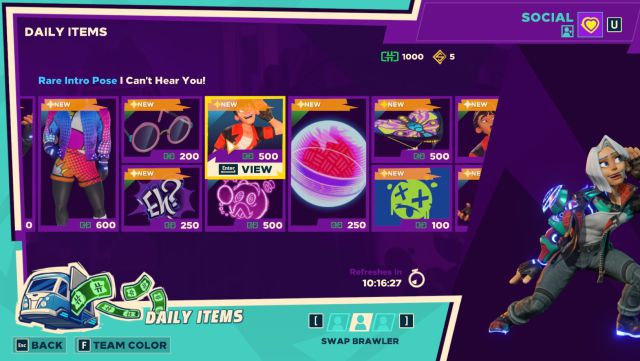 "For us it is very important that the players have a good sense of the game. We are currently working on developing various seasons and events, "says Jino Talens, Senior PR Manager at Velan Studios.
This weekend from February 20 to 21 we will be able to access a closed beta to test Knockout Studios. We still do not know many details about it, but from Velan Studios they have guaranteed that there will be another free trial near the launch of the game at the end of May of this year. In addition, from the beginning it will have both cross-save and crossplay, so we can play with our friends regardless of the platform they play on and transfer our progress and inventory from one console to another.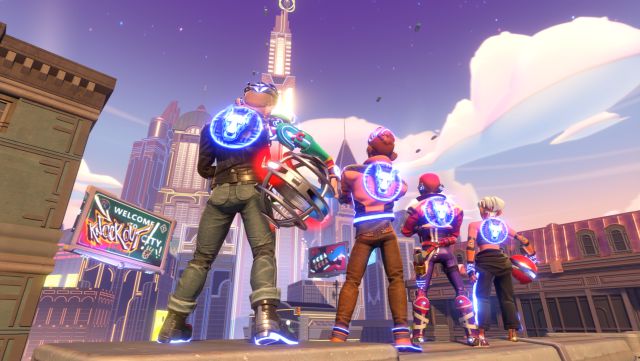 We remember that we can discover this proposal both on PC (Steam and Origin, EA's digital store) and on PS4, Xbox One and Nintendo Switch consoles, as well as being compatible with new generation machines: PS5 and Xbox Series X / S. As the date of May 21 approaches, we will learn more about Knockout City, a work that can succeed and become a phenomenon or fall into oblivion like other games of its characteristics.