Riot Games introduces a new character for their popular MOBA, a warrior armed with a sword and dual pistols known as The Rose of the Desert.
League of Legends, the popular MOBA from Riot Games, has introduced Samira, a new champion armed to the teeth and whose abilities we already know through her first trailer. This is how its leaders have presented it through the League of Legends Spiritual Bloom event, shortly after announcing two other champions such as Lillia and Yone, the last two characters to join the extensive template of the popular MOBA.
The Desert Rose comes to Riot's MOBA
Thus, Samira, also known as La Rosa del Desierto, enters the popular Riot Games F2P in style, proving that she will be a rival to be reckoned with both for her numerous and powerful abilities and for her main weapons, a large sword. size for melee and a pair of pistols for ranged attacks, characteristics that are strongly reminiscent of a certain demon hunter.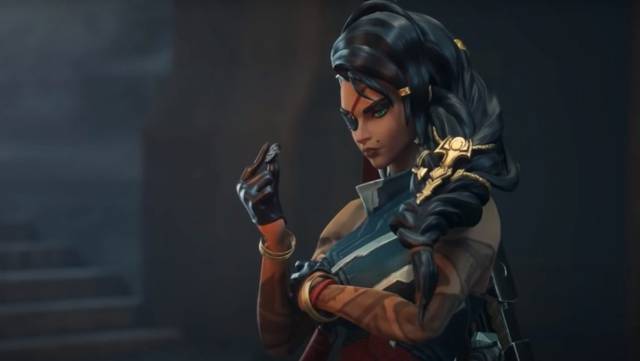 Beyond the spectacular Samira trailer that you can see heading the news, below we detail the main abilities of the new League of Legends champion:
Passive: Daredevil Impulse
Samira can create combos by hitting enemies with unique skills and basic attacks. That is, each hit increases your Style range, which will increase from E to S. In total there are six levels and each one will give you a bonus to movement speed. When attacking in melee, Samira deals bonus magic damage that will scale relative to the opponent's health. If he attacks enemies affected by Root, he can use the Airborne technique for 0.5 seconds. Then he will be able to deal damage through six attacks and will be able to move to enemies out of range.
Flair
Samira can fire a bullet that deals physical damage to the first enemy hit. If the ability is activated on an enemy that is in melee range, Samira will slash it with her sword and deal physical damage. Each hit can deal 25% critical damage and if activated with Wild Rush, it will hit all enemies within range.
Blade whirl
Samira attacks enemies around her using her sword, dealing double damage with an extra physical attack, as well as destroying any projectile that enters her range of action.
Wild rush
Samira can dash towards an enemy or ally, slicing off opponents in front of her and gaining extra attack speed. Killing champions resets the skill's cool down.
Inferno Trigger
Finally, and to use this ability, it is necessary to reach rank of Style S. Once reached, he will begin to shoot all the rivals around him with his weapons. In total he will attack 10 times over 10 seconds, dealing physical damage and draining life from opponents, as well as dealing critical hits.
At the moment there is no arrival date for Samira to League of Legends, although it is likely that he will do so in the middle of this month of September 2020.