The creators of Suikoden achieve a huge crowdfunding success and confirm a new spin-off in the form of a city-building RPG.
Eiyuden Chronicle: Hundred Heroes arrived a little more than a month ago on the collective financing platform Kickstarter, reaching the first objectives after just two hours, a project that has continued during these weeks receiving numerous contributions from fans of the JRPG and the Suikoden , since the game, remember, is developed by its original creators. So much so, that after finishing the Kickstarter, Eiyuden Chronicle: Hundred Heroes has exceeded $ 4.57 million, confirming new milestones as a recently announced "city-building" RPG as a spin-off.
Great crowdfunding success
This has been announced by Rabbit & Bear Studios, responsible for this new JRPG that has positioned itself as the third most successful Kickstarter project in the history of the platform, only behind Shenmue 3 and Bloodstained; so much so, that it has reached all the objectives thanks to its more than 4.57 million dollars raised, about 3.8 million euros at the exchange.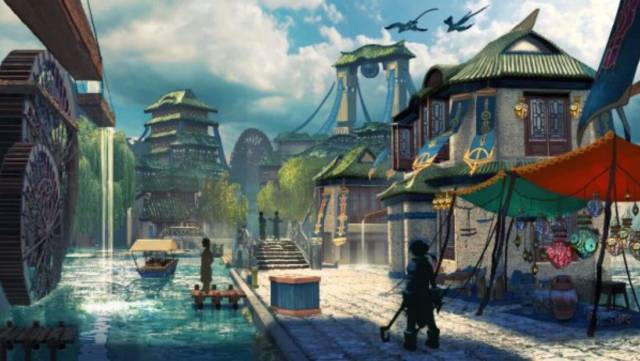 Now, its creators have announced that the last of the objectives was nothing more and nothing less than a new video game as a spin-off of Eiyuden Chronicle: Hundred Heroes, a title for the moment mysterious that they have only defined as an RPG of " creation of cities "and that will be set in the same universe as Eiyuden Chronicle. Its developers will be Natsume Atari, responsible for the popular Harvest Moon.
This new spin-off RPG is slated to arrive even before Eiyuden Chronicle: Hundred Heroes and will be directly related to the original title; This is demonstrated by the connections announced between the two, such as the possibility of transferring materials that we can collect in the spin-off for the main title, in addition to the presence in both titles of certain characters.
Of course, the backers who want the spin-off will have to contribute about seven dollars to make this new video game viable at the level of publication on consoles and PC; the publisher in charge of the game will receive between $ 15 and $ 20 from each sale outside of Kickstarter, all to make the project viable.
Be that as it may, Eiyuden Chronicle: Hundred Heroes will hit the market in late 2022 for PC, current consoles, next-generation consoles and whatever Nintendo has on the market at the time.
Source | Kickstarter