The episodic Oculus video game will soon make the jump to virtual reality on PlayStation 4 via PlayStation VR with all three chapters in the same pack.
Vader Immortal: A Star Wars VR Series, the episodic video game that has appeared throughout the past year, will make the jump to PS4 this summer. Thus, after becoming one of the main claims of Oculus and its digital store, finally, the Star Wars virtual reality game will be playable on PlayStation VR sometime this summer, on a date yet to be specified. And it will do so in a complete pack with the three episodes of the original title included, that is, Episode I, Episode II and Episode III.
Feel the Force in your hands with PS VR
Thus, one of the video games that has given the most talk between the Oculus Quest and Oculus Rift S catalog will be playable very soon on PlayStation 4 through the virtual reality of PlayStation VR. And despite the fact that for now there are no images or videos of the port, the title is expected to maintain all the benefits of the original, with the possibility of feeling like authentic Jedi fighting lightsaber in hand.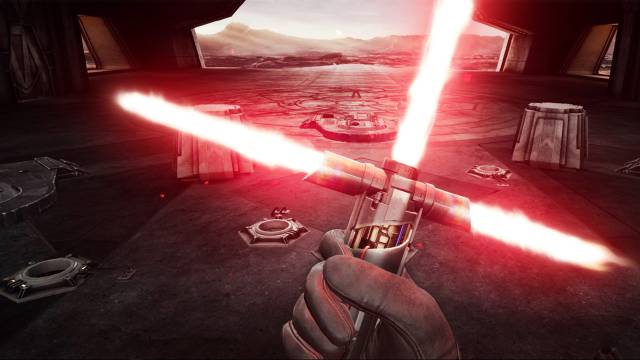 Vader Immortal: A Star Wars VR Series images
And it is that as its title may suggest, in this case we will not get into the skin (or helmet) of Darth Vader, but we will have to delve into his domains to defeat his minions until we face directly with such a powerful Sith, everything this through a one hundred percent Star Wars setting.
Taking advantage of the Star Wars day, there are many news directly related to such a famous franchise that have been confirmed throughout the day today, among the most prominent, a new film by filmmaker Taika Waititi, discounts on Star games Wars in the Switch eShop, surprise news for Star Wars: Jedi Fallen Order or the premiere of Star Wars: The Rise of Skywalker on Disney +, among others.