Ubisoft extended the dates of free access to the video game after the problems to claim it during the Ubisoft Forward. Steps to follow.
Last hours to get Watch Dogs 2 free for PC. Ubisoft was giving away the title for PC completely free of charge on the occasion of Ubisoft Forward, but when it came to claiming it, the servers collapsed and very few were able to obtain their digital copy. The French company took action on the matter and has extended the deadlines so that no one is left without it.
To get the game completely free, simply register here, at the Ubisoft Store, or also by logging in using any of our accounts on PS4 or Xbox One. Once we have done so, we will receive you in an email (to our linked account) with a code to download Watch Dogs 2 on PC via Uplay. The promotion will end on July 16 at 07:59 AM (CEST).
You can read our original Watch Dogs 2 review here, where we rated it with a remarkable high.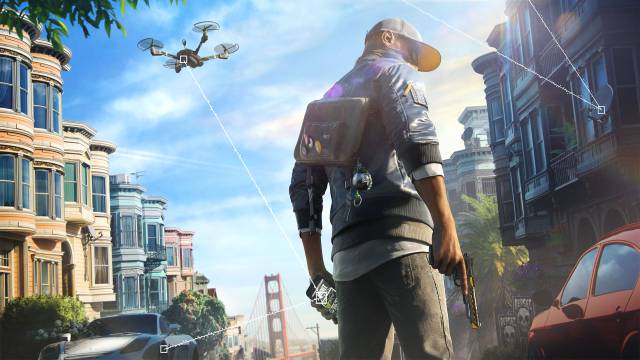 Watch Dogs 2
Assassin's Creed Valhalla, Far Cry 6, Watch Dogs Legion… the aces of Ubisoft
Ubisoft's three titles with the greatest media power for this upcoming season have names and surnames; They have been the most famous names of the Ubisoft Forward: Assassin's Creed Valhalla, Watch Dogs Legion and Far Cry 6. The first will come this November to the current generation consoles, PC, Google Stadia and, how could it be otherwise? also on PS5 and Xbox Series X. The new domestic bets from Sony and Microsoft will have their own version of the game seasoned by visual, technical and loading time improvements; but the most interesting thing for the consumer is that the update will be free if we buy the PS4 or Xbox One first.
Same circumstance with the new episode of Watch Dogs, which will be released on October 29 with Smart Delivery in the case of the Microsoft console. Finally, we finally have the first details of the sixth numbered Far Cry of the saga, the largest to date and with Giancarlo Esposito as the main antagonist (actor known as Breaking Bad or Better Call Saul). Its launch will take place this February 2021.
We did not end without remembering that Ubisoft is offering a week of Uplay +, its subscription video game service for PC, for free in a promotion that will end on July 27. Find out here how to get it at no cost. Soon, before the end of 2020, we will have a second Ubisoft Forward.
You can read our previews and impressions of the three titles below: Assassin's Creed Valhalla, Far Cry 6 and Watch Dogs Legion.