Once the final dimensions and weight of Xbox Series S are known, it is time to put it face to face with its older sister, Series X.
Microsoft has inaugurated the new official website of its next-generation consoles, Xbox Series X and Xbox Series S. These portals, prepared to kick off the reserves of both systems on September 22, include a section with the final dimensions of the two products and their weight. However, in this article we are going to compare the size of Series X and Series S so that there is no doubt in this regard.
Xbox Series X and Xbox Series S: weight and dimensions of height, length and width
The details so far of the digital-only low-performance model were quite discreet in terms of dimensions; Microsoft had only confirmed that it is a console 60% smaller than Xbox Series X. Now, apart from that considerable reduction compared to the premium model of the new generation, we know that Xbox Series S will have dimensions of 27.5 cm long, 6.5 cm thick and 15.1 cm deep. As far as weight is concerned, it will be 1928 grams; almost 2 kg.
Xbox Series X and Xbox Series S: final dimensions and weight
| | |
| --- | --- |
| Xbox series x | Xbox Series S |
| 301mmx151mmx151mm | 275mmx151mmx65mm |
| 4445 grams | 1928 grams |
Xbox Series X will obey a design architecture closer to a computer tower, both in the ideal arrangement – they recommend putting it vertically by the position of its main fans; although it is not mandatory. In this case, they will be 6 " wide by 6 " deep (an exact square as the shape of your top and back profile) and 12 " long (or height). In total, we are talking about a console weighing 4445 grams, about 4.5 kg.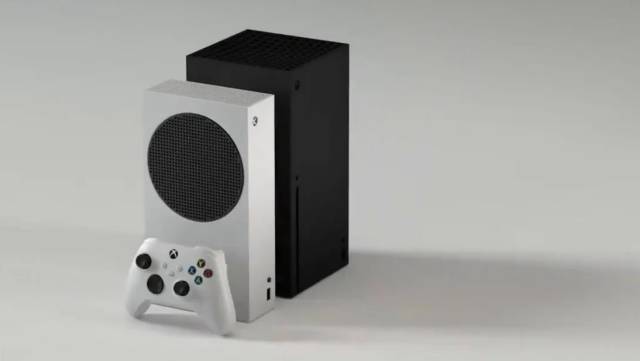 Xbox Series S and Xbox Series X will go on sale November 10; September 22 for reservations.
Xbox Series X and Xbox Series S will arrive worldwide on November 10
As we said, the opening of reservations for Xbox Series X and Xbox Series S will take place this September 22 worldwide. We still do not know the exact method to set aside our console prior to launch, if it will be initially only from the official website or if the main distribution chains will allow the reservation that same day.
What is certain is the launch date, November 10, at a price of 499 euros for Xbox Series X and 299 euros for Xbox Series S. In case of doubt about the similarities and differences between the two machines, we recommend taking a look at This comparison and check here all the confirmed launch games.
References | Xbox Series X Official Website; Xbox Series S