The Microsoft console will take advantage of the technological capabilities of its powerful hardware, added to its SSD, to reduce waiting loads.
Loading times will be a thing of the past on Xbox Series X. Microsoft has explained through an official statement how the capabilities of the powerful hardware of the system will be used; from game optimization to the ability to almost completely eliminate those waiting screens. Let's take a look at everything that revolves around Xbox Velocity.
Video games that are optimized for Xbox Series X – you can check the full list here – will not only have better graphics and will have a higher than normal FPS rate, with even 120 FPS, like DiRT 5, but also "it is about virtually eliminate in-game load times "through Xbox Velocity Architecture technology.
Xbox Series X will have a custom solid state drive (SSD), which will be embedded in custom hardware and software to "dramatically decrease" load times both in and out of games; in this way, the waiting will almost disappear.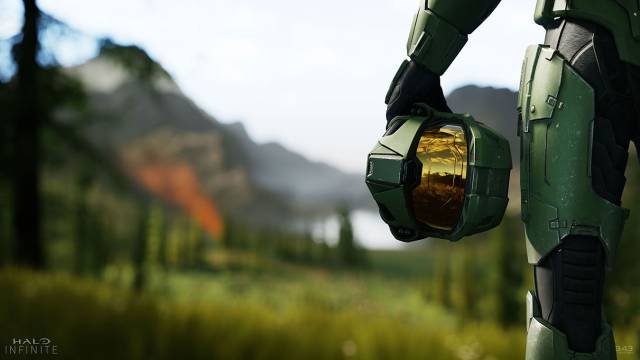 Halo: Infinite
Gears 5 will reduce its loading times 4 times compared to Xbox One
To exemplify this, they explain that "for titles with large open-world environments, these experiences will feel even more dynamic, as developers will be able to take advantage of the incredible increase in processing power and the ability to transmit assets extremely quickly without affecting the immersion experience ". From The Coalition, Mike Rayner, one of the great managers of Gears 5 – which will be optimized in Xbox Series X -, has explained how they are using the technology of Xbox Velocity Architecture:
"As a game developer, one of the most exciting improvements, which far exceeds expectations, is the immense I / O enhancements on Xbox Series X," he begins by saying. "With Xbox Series X, we reduced our load times more than 4 times, without any code changes. With the new DirectStorage APIs and new decompression, we can further improve I / O performance and reduce CPU overhead. Essential elements to achieve a fast charge ".
It will be in July when we see the next Inside Xbox, a program that will be broadcast live where we will see the first titles of the new batch of projects from Xbox Game Studios; some of them launch on Xbox Series X, such as Halo: Infinite.