We are celebrating our anniversary and we wanted to create nostalgia. We delve into the history of the Resident Evil saga and review its entire journey.
On March 22, the well-known saga of 'survival horror', Resident Evil, will be celebrating its 25th anniversary. In 1996 they managed to release what would be the first video game that would define a mythical saga, marking and creating a new genre, in addition to presenting great novelties that showed a great franchise. Developed and published by Capcom, its course over the years has had a variety of criticisms, but the most important thing has been the great impact that the name Resident Evil has always given, in addition to its evolution. Being a totally new experience, it created elements that really caught the player and was just as entertaining to watch as it was to play. As of May 2020, Resident Evil accumulated 100 million copies sold between all its deliveries, a number that has continued to rise constantly, bringing terror to many homes. We want to blow out the candles with them, so we do this report in tribute to all their history, their video games and derivatives, and their constant evolution over all these years.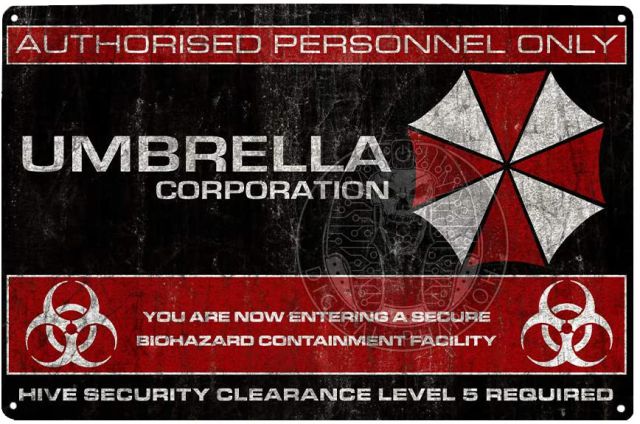 The birth of a saga
The start of this franchise was actually in 1993 as a project for the PlayStation and with the goal of being a horror game similar to a previously developed title known as Sweet Home in 1989. Development was led by Shinji Mikami, who was initially shown reluctant because he hated "being afraid." Even so, he was initially commissioned to make a game set in a mansion and of which Resident Evil was originally intended to be a remake. During the first six months of development, Mikami worked alone on the game, creating concept sketches and writing dozens of pages of script, even grabbing a lot of Sweet Home references, but once he discovered Alone in the Dark in 1992, he started getting ideas and influenced him to adopt a fixed vision camera system.
Although the title Bio Hazard was chosen in Japan to represent this saga, Capcom's Director of Communications pointed out that it would be impossible to register it in the United States because another game and a marching band already used that same name. So a contest was held within the company to find a new one and this led to the well-known Resident Evil. As Capcom's standard for designating its own genres, it applied to the game what would mark a number of different sagas in the future, Survival Horror. They wanted to create a video game with different characteristics that would make it unique, but above all they wanted to accentuate different elements such as the enemies, the gameplay and its setting, certain that a horror game could become a genre in itself. At the end of development, Mikami confessed her concern about the sales of a horror video game and even Capcom did not expect the game to be successful. However, over the years it has established itself as one of the company's flagship sagas.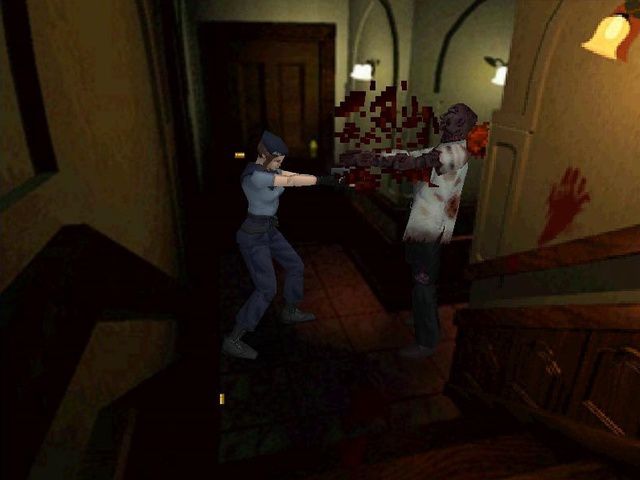 This result led to the development of a sequel called Resident Evil 2, a title that was widely publicized at the 1997 Tokyo Games Show when it was still in early development, soon after. While the first installment worked perfectly, this sequel was facing a problematic development and was therefore scrapped and rebooted by an adviser and Mikami. It was during the Resident Evil 2 reboot phase that it was decided that there would be an ongoing story and main universe for the games, at which point Capcom began planning for the future of a great series.
A new era: story and gameplay
The storyline of the saga begins in the Arklay Mountains, outside the fictional town of Raccoon City, when a wave of strange murders begins to occur near the city. To prevent panic from spreading through the area, the police department decides to dispatch the STARS, a Raccoon City special operations unit whose members are specially trained in rescue and survival tactics work, so they can thoroughly investigate the case. The main story involves a series of accidental viral outbreaks caused by the Umbrella Corporation creating "Bio-Organic Weapons", leading to a handful of recurring protagonists venturing into different careers to fight the threat of bioterrorism.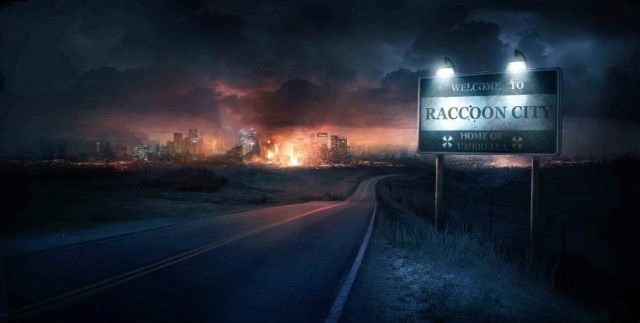 Rather than having an overarching plot, the stories in each major installment in the game are mostly self-contained and instead share narrative and thematic elements. Most of the installments begin during or after the initial great destructive wave, and furthermore, the context in which the story is set is only glimpsed as the game progresses. The basic flow of each game involves a viral incident that occurs via a newly introduced engineer virus, and the responsible parties and their motives are hinted at and ultimately revealed. Other installments and spinoff series have followed their own shorter or self-contained stories or canons. However, in each title we will immerse ourselves in totally different environments, in the first installment of Resident Evil we will start in a mansion, and in later titles we will go into other places such as a police station, a hospital or a town, among many more places.
The main characters in Resident Evil are Chris Redfield, Jill Valentine, Leon S. Kennedy, Rebecca Chambers, Claire Redfield, Ada Wong, and Albert Wesker. Both Chris and Jill are both members of the S.T.A.R.S. unit, although the development of both characters will evolve in the different installments. Rebecca is also a member of S.T.A.R.S., but her role was first introduced as a supporting character and she eventually became a lead in Resident Evil Zero. On the other hand, Leon is a former member of the Raccoon City police and starts working for the United States government. His character strikes a feud with the Umbrella Corporation and pursues it as a personal target. Claire is Chris's sister and her mission is to find her brother, but her character will be affected by various setbacks that await her. Ada Wong is a mysterious and ambiguous antihero figure who works for the villains of the saga and also helps Leon, her role was well received and one of the most popular. The recurring antagonist is the one named Albert Wesker, who spurred many important events while alive and continues postmortem through his lasting influence on the world.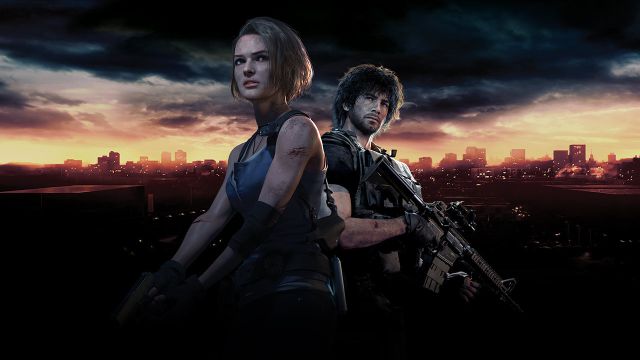 Regarding the gameplay of Resident Evil, it has had a constant evolution. The first games of the saga had a camera angle with fixed 3D planes that helped to cause fear and uncertainty, except for the loading times between rooms in which a first person was simulated, clear examples of these are the three first games. The new era welcomed the third person: with the arrival of Resident Evil 4 (2005), the third person was mainly conserved and it is changed to an over-the-shoulder view, at the same time that it begins to say goodbye to the survival horror genre and approaches more to action.
In Resident Evil 5 all of the above was accentuated and gave much more importance to that action, in addition to including a character that accompanied the protagonist throughout the story. However, with the arrival of the title Resident Evil: Revelations 1 and 2 it changed, since they began to give importance to terror again, with a more leisurely gameplay, being able to point and walk at the same time and mixing the character in the style of the fourth and fifth installments. Finally, Resident Evil 6 mixed many of the elements together, improving the cover system, the melee fighting system, and also incorporating the point and walk option. Also highlight that gameplay that appears in some installment, such as storing objects in trunks and cassettes as substitutes for typewriters that return in Resident Evil 7.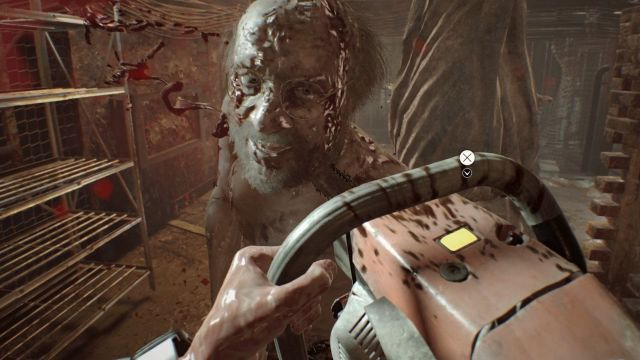 The evolution of a mythical saga
The main Resident Evil saga is made up of nine installments and a tenth that will be launched on May 7. However, the content of this saga has also been accompanied by other deliveries that have been external, although chronologically they are among some video games of this main saga. In addition, they have wanted to improve the content by creating remakes of the first titles and have even created various adaptations to other platforms. Between 1996 and 2020, a large number of Resident Evil games and even mobile exclusives were published, an extensive list in which we wanted to focus on those that are located in the main saga.
resident Evil
This first installment was released on March 22, 1996 originally for PlayStation. It was considered the first game to be dubbed "survival horror" and led to it being ranked one of the best games in 1996, as well as being named one of the most important games of all time in 2007. It had an updated version known as Resident Evil: Director's Cut, released a year and a half later, in which you could enjoy various new features. Later the Sega Saturn version was also released, a version that added an unlockable battle mode. However, there were other versions such as the Game Boy Color that was canceled due to the limitation and poor quality of the console hardware, causing a change towards the creation of a port to Nintendo DS with Resident Evil: Deadly Silence, this included the original game with minimal improvements and touch screen support. The PlayStation version was critically acclaimed, receiving a very good score and great descriptions that caused it to begin to establish itself as a great game and in this way, it began a new installment.
In 2002, Resident Evil was remade for the GameCube as part of an exclusive agreement between Capcom and Nintendo that encompassed three new games. The remake included a variety of new elements, environments and details, even this first installment also had a port in 2008 to the Wii. Later in 2015 a remastered version of the remake was made with high definition graphics for all platforms. Resident Evil was not only the beginning of a great saga, but it was also a bestseller, currently managing to reach 5.3 million copies sold.
Resident Evil 2
Resident Evil 2 was released for the PlayStation in 1998, becoming the second installment in the Resident Evil video game series. Production on Resident Evil 2 began in early 1996 almost simultaneously with the completion of its predecessor. In the early stages there were big disagreements and when the game was in a very advanced stage of its development, the company decided to abort the project, considering itself "dull and boring". Later they succeeded and decided to rely on design, better playability, and a more striking storyline. The plot takes place two months after the events of the first game, with a continuous fight for a population transformed into zombies and with the Umbrella Corporation that wants to continue doing damage. Since its release in January 1998, there have been different adaptations of the original game for other game consoles, however, the original version was praised by the press, standing out in the atmosphere and a crazy resolute plot that kept you in the script and in the narration.
Finally, it quickly became the best-selling video game in the United States in the year of its launch, 380,000 units were sold in a week, surpassing sales that had previously been established by Final Fantasy VII and Super Mario 64. It was a commercial success, in addition to becoming In the franchise's best-selling game on a single platform, even up to 2015 they had managed to sell more than 6 million units worldwide. The story of Resident Evil 2 served as the basis for the production of several derivative works and the possibility of a remake was alluded to, a remake that began development in 2015 and was released in January 2019 for PC, PlayStation 4 and Xbox One. It was consecrated with criticisms that were related to a fantastic work and a seal of excellence, here you can read our Reviews. It reached sales of 3 million units worldwide in the first weeks and is currently on its way to 7 million.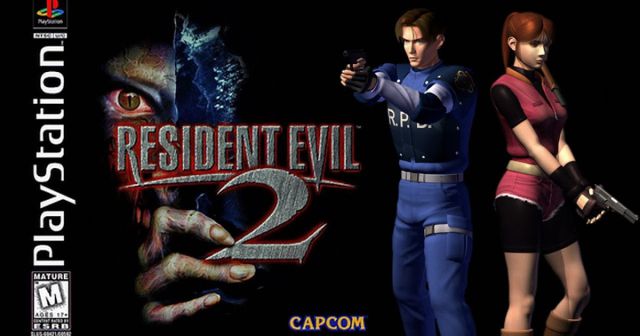 Resident Evil 3: Nemesis
This installment, preceded by Resident Evil 2, is the third title in the franchise and released mainly for PlayStation in 1999. The story is divided into two halves: the first during the first hours of the T virus outbreak in Raccoon City, taking place 24 hours before of the events that occurred in Resident Evil 2, and the second takes place two days after those events. In addition, it includes a new monster called Nemesis, whose objective will be to assassinate all the members of S.T.A.R.S, and give more intensity to the adrenaline and suspense. Later it had various adaptations with improved graphics such as the PC version, although versions more similar to the PlayStation version were also created as happened with the Dreamcast and the Gamecube. Compared to previous installments, Resident Evil 3: Nemesis received more mixed reviews and a lower score. It was described as an original and innovative game, a good continuation of the saga, but with little novelty and an unattractive atmosphere. Of course, like other games in the franchise, this installment achieved great commercial success around the world, although it did not achieve the same results as Resident Evil 2 for example. As of March 2019, Capcom has managed to market a quantity of 3.5 million copies worldwide, which makes it the fifth best-selling title in the series.
This success, and following the same example as the previous ones, also wanted to develop a new improved version called Resident Evil 3. This was leaked in 2019, although its launch was officially confirmed by Capcom for April 2020. It generally received very positive reviews. thanks to new features such as multiplayer mode, the new graphics engine, a reworked story, new areas, among other things. The sales projection was higher than that of its predecessor, although later they were reduced by the COVID-19 pandemic, even so, it managed to sell more than 2 million copies, both physical and digital in its first five days.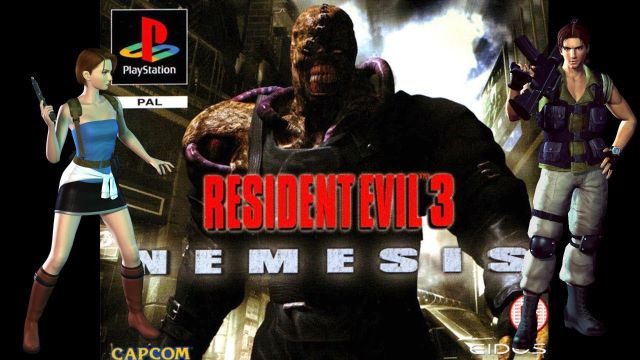 Resident Evil Code: Veronica
This installment was originally released for the Dreamcast console in 2000, considered the fourth installment in the main Resident Evil series and the first to debut on a platform outside of PlayStation. Despite the fact that the game does not have a numbered title, it is considered a main and most important installment of the Resident Evil series, since its plot contributed a lot to the franchise and had a high weight in future installments. The story takes place three months after the events seen in Resident Evil 2 and Resident Evil 3: Nemesis, following the destruction of Raccoon City. After the publication of this installment, another improved version saw the light in 2001 and more complete that added more features, details and an increase of fear in the story with Code: Veronica X. Both versions received very good reviews and even the first version It was considered the best installment in the Resident Evil series up to that point. However, its GameCube version garnered more negative reviews due to its unaltered status and poor portability. Finally, Resident Evil Code: Veronica sold almost 450,000 units in the United States and 2.7 million copies worldwide on all its platforms, sales were weak compared to the series' predecessors, but strong compared to other games of the series. Dreamcast.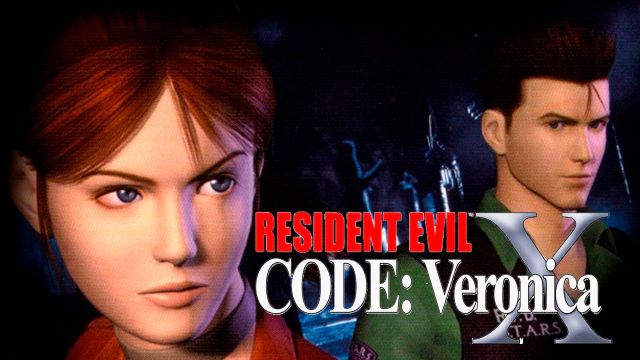 Resident Evil Zero
This installment is considered the fifth of the main saga and was originally released in 2002 exclusively for Nintendo GameCube, although later it was available on different platforms: on PC in 2016 with Resident Evil 0 HD Remaster, and in 2019 on the console. Nintendo Switch. This game is a prequel to Resident Evil (1996) and its remake of 2002, and tells the traumatic experiences in the Arklay Mountains of Bravo Team, better known as the special police force unit of S.T.A.R.S. Development of Resident Evil Zero originally began for the Nintendo 64 in 1998, but its creation slowed down when the team encountered memory storage issues and eventually had to remake it and move to the GameCube. This installment received generally positive reviews, where they praised the graphics and the audio of the atmosphere, and the opinions were generally oriented to that nostalgia that made parts of that first Resident Evil relive. In the commercial aspect it was also successful and managed to sell more than 3.6 million copies on all platforms.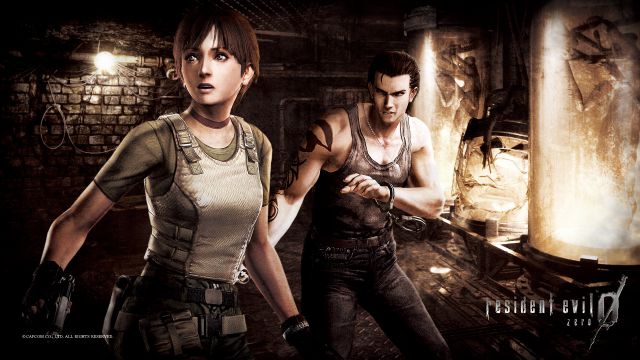 Resident Evil 4
This title was officially released first for Nintendo GameCube in 2005, later a version for PlayStation 2 and finally it was released on PC and Wii in 2007, although the latter was with the title Resident Evil 4: Wii Edition. Resident Evil 4 becomes the fourth numerical installment of the saga and, in turn, the fifth game within the main saga. The story is set six years after the events of Resident Evil 3: Nemesis, and for the first time in the series, the closed, linear environment is pushed aside to include larger, more dynamic settings as the story unfolds. in a town in Spain. This installment received very positive reviews, the graphics and the fighting were praised, as well as recognition for its artistic section. It has been considered one of the best video games ever and has topped different video game top lists in 2008.
In 2011 a remastered version came out in high definition for Xbox 360 and PlayStation 3, and later it was the turn for PlayStation 4 and Xbox One with Resident Evil 4 HD Remaster. With regard to sales, it was a success and even more than the previous ones. It is the only and first video game that has managed to commercialize a total of 7.4 million copies in all its available formats, having achieved a Guinness World Records Gamer's Edition as the best-selling survival horror video game. Currently, it has already achieved more than 8.6 million units sold.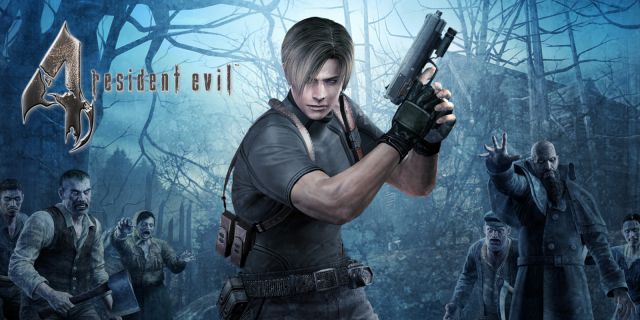 Resident Evil 5
This title is preceded by Resident Evil 4 and becomes the fifth numerical installment of the main saga. It was officially launched in 2009 for the PlayStation 3 and Xbox 360 consoles, and later for PC, although it also has a version for the Nintendo Switch that came out in 2019. The story takes place in 2009 and follows an adventure to a fictional town located in the African continent. The comments and criticisms towards Resident Evil 5 were very positive in general, noting that it was the game in the series with the best graphics up to that moment. Regarding its sales, it was also a commercial success and in its first week it managed to position itself at number 1 in various countries, including the United States and Spain, with sales exceeding 2.3 million. To a more current date, the game has managed to sell more than 12.8 million units, becoming the best-selling game in the series. Due to the great success, the company decided to launch a special edition under the name of Resident Evil 5: Gold Edition which contains a new chapter and a campaign that continue with the game's plot.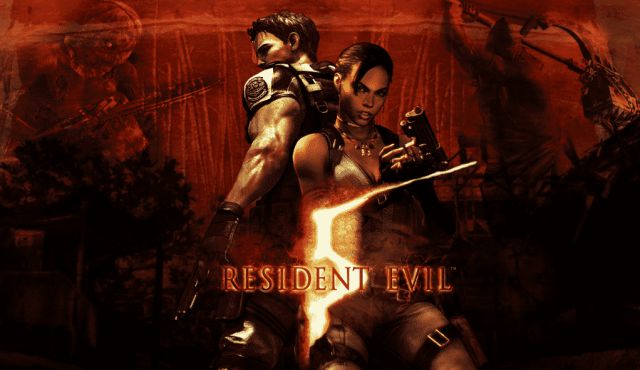 resident Evil 6
Resident Evil 6 was released in 2012 originally for PlayStation3 and Xbox 360, although later years it managed to reach various platforms such as PC or Switch. It becomes the sixth numerical installment of the main saga. This title allows the player to choose between four campaigns, and being able to have the option in three of the four to have protagonists who will accompany us to help, either to kill or heal. It is even the game that has more melee combat than any of the previous ones in the saga. In 2019 it was also released for Nintendo Switch. This installment generally received mixed reviews, praising the novelty of the campaigns, but criticizing the lack of action and frustrating defiance. At first it had large sales numbers, managing to sell 4.5 million copies in the first weeks, but sales weakened after the strong start and the company declared that the game would not meet its objectives, however, Resident Evil 6 has managed to become the company's second-best-selling game with 10.7 million copies sold.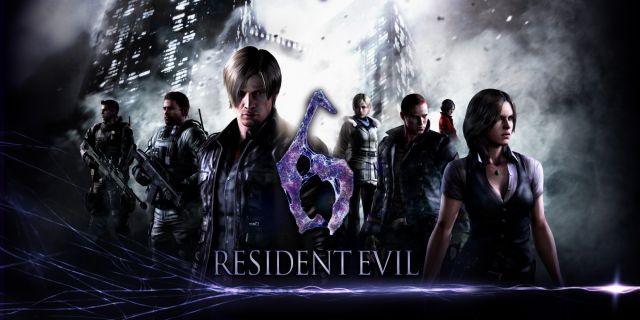 Resident Evil 7: Biohazard
This installment is the most recent Resident Evil released in 2017 for PC, PlayStation 4 and Xbox One and a year later on Nintendo Switch, managing to be the seventh numerical installment. This game, unlike most others in the franchise, is in the first person, being the first in the main saga to implement this type of camera and also being the most violent video game. Another difference with the previous games Resident Evil 5 and Resident Evil 6, which were much more action-oriented, in this installment it returns to the survival horror genre that so characterized the franchise, emphasizing exploration. In addition, we will control a totally different character who has not appeared in any other installment, Ethan Winters, and who looks for his wife Mia in an abandoned plantation occupied by a family of cannibals known as the Baker Family. This installment received excellent and very positive reviews, highlighting the graphics, the story, the gameplay, the setting and the characters. What stood out the most was the commitment to the PlayStation VR which inspired unpredictable restlessness, high scares and an intuitive experience. A few days after its launch, the game had managed to sell more than 2.5 million units worldwide, an amount that has been increasing over the years until reaching 8 million today.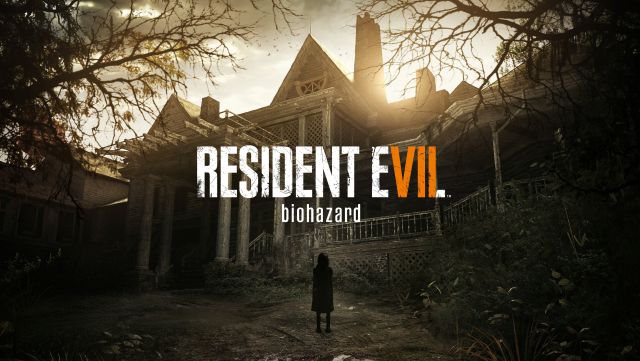 Resident Evil 8: Village
This installment of Resident Evil is undoubtedly one of the most anticipated video games of this 2021. It was announced on June 11, 2020 at a PlayStation 5 reveal event, and is scheduled to launch on May 7, 2021 for PlayStation 4, Xbox One, PlayStation 5, Xbox Series X | S and PC. Resident Evil 8: Village will become the eighth numerical installment of the main saga and will be a direct sequel to Resident Evil 7: Biohazard. Its story is set a few years after the terrifying events suffered in its predecessor, and where we will return to control the same protagonist, Ethan Winters, who must enter hell once more to recover his kidnapped daughter. In addition, Resident Evil 8: Village will have a multiplayer variant with Resident Evil RE: Verse, in which we can handle the most iconic characters of the saga. At the moment we have to wait a bit to be able to enjoy this installment, but currently we can get into its environment with a small demonstration launched exclusively for PlayStation 5.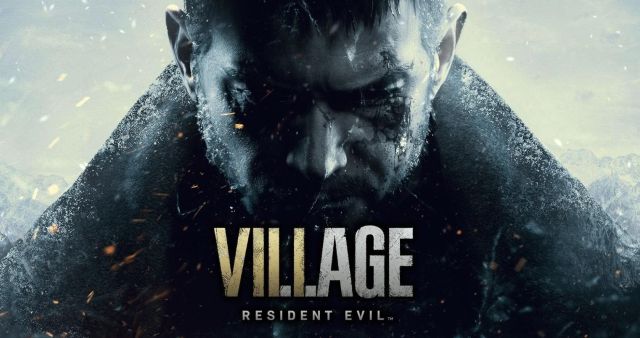 More horror options with Resident Evil
In between the main saga, Capcom has developed not only some spin-off, but also different sagas that ran parallel to the main one and that were very different from each other. Although some did not contribute to being an essential part of the main story, others, however, were placed chronologically between some numerical delivery. Within this variety of sagas we can enjoy the following. First, Revelations with Resident Evil: Revelations (2012), which sits between Resident Evil 4 and Resident Evil 5, and Resident Evil: Revelations 2 (2015), which continues the story of Resident Evil 5. Both installments emphasize survival. , evasion and exploration over accelerated combat, as well as being designed to recover the content and horror of the roots of this saga. On the other hand, we have the Gun Survivor saga with Biohazard: Gun Survivor (2000), a first-person action game that tried to give more adrenaline, but failed to attract a large audience. Gun Survivor 2 Code: Veronica (2001), with an arcade version, featured characters, enemies, and bosses from Resident Evil Code: Veronica (2003), but had no relevance to the overall storyline of the saga. And finally, Resident Evil: Dead Aim that also had its arcade version and was more welcomed by fans.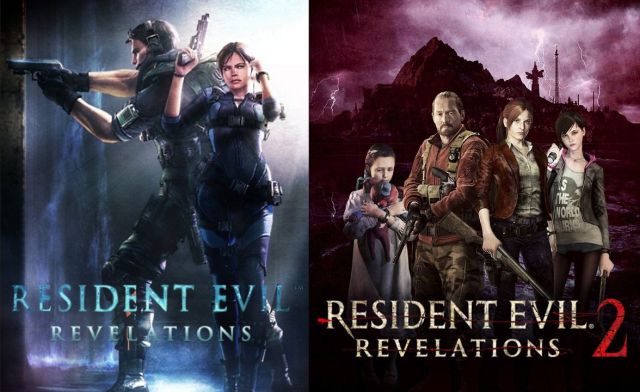 On the other hand, they introduced us to the Outbreak saga with two games and both on PlayStation 2. First with Resident Evil: Outbreak (2003), which is considered the first installment of the franchise and which included some novelty such as the option to play in line. And the second was Resident Evil: Outbreak File 2 (2004), a direct sequel to the first video game and has the same characteristics as its predecessor. Both do not contribute to the main story, although they provide a more innovative point of view, being able to control one of up to eight available characters. The Chronicles saga with Resident Evil: The Umbrella Chronicles (2007) and Resident Evil: The Darkside Chronicles (2009), both tell the story from the perspective of the Umbrella Corporation and cover scenes from a major installment such as Resident Evil Zero and Resident Evil 3. The two were only released for PlayStation 3 and Nintendo Wii.
As for the spin-offs, the Resident Evil franchise began in 2001 the first with Resident Evil Gaiden, which was released only for the Game Boy Color. Platform that appealed to fans and was very well suited to the philosophy of the portable console. In 2011 Resident Evil: The Mercenaries 3D was released only on the Nintendo 3DS platform, and it was fully focused on a minigame in which players had to defeat as many enemies as possible in a time limit. A year later Resident Evil: Operation Raccoon City could be enjoyed on PlayStation 3, Xbox 360 and PC. This game is set in the same time as Resident Evil 2, but the facts and decisions that are made do not affect the history of the franchise.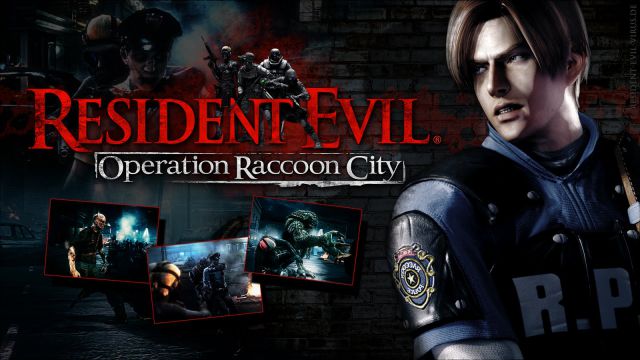 In 2016 they released Umbrella Corps for PlayStation 4 and PC, a video game that takes place after Resident Evil 6, and was oriented more to the shooter, multiplayer and survival genre, but even so it received generally negative reviews highlighting how different it was with respect to the saga. Finally, in 2020, Resident Evil: Resistance was released, a cooperative team shooter with up to four players participating in a session and a brain that functions as an antagonist, each with unique abilities and elements of survival horror.
From video games to other adaptations
The Resident Evil franchise has not only wanted to present video games, but also other products related to the saga. They have adapted their content to other platforms and completely changed the format, including animated and live-action films, a series in development, as well as comics and novels. All this without talking about the large amount of merchandising it has created. Starting with the movies, Resident Evil has produced six live-action movies, all written and produced by Paul WS Anderson and taking a different framing because they don't follow the game's premise, but do feature some characters. The protagonist is Alice, an original character created for these films and starring actress Milla Jovovich. Despite backlash from some critics, the films have grossed more than $ 1 billion worldwide. However, Resident Evil will have a new film that brings the original video games closer and that already finished shooting in December 2020. It also has some animated films, such as the 2008 feature film made using computer animation called Resident Evil: Degeneration.
In August 2020, Resident Evil went to television with the Netflix announcement of a live action series that was in development. This series has received the green light for eight one-hour episodes and will tell a story set in the fictional city of Raccoon City. In addition, a month later, Netflix announced Resident Evil: Infinite Darkness, a 3D animated series that will arrive in 2021 and will feature the protagonists Leon S. Kennedy and Claire Redfield. From video to paper, Resident Evil has also been present in the literature with different novels and manga. Writer Stephani Danelle Perry has created several books that are quite different from games, from changing dates in documents to including chapters that have never existed, but are well-set and interesting. Some of them are Resident Evil: The Caliban Cove or Resident Evil 3: The City of the Dead.
A successful anniversary
Tras este repaso por toda la historia de una saga que ha sufrido una evolución constante y que se ha adaptado a la mayoría de plataformas, es sin lugar a dudas una de las mayores nostalgias que se pueden llegar a vivir. Resident Evil apareció y, a pesar de que la fama no se crea de la nada, han sabido construir su propio éxito poco a poco. Continuaron desarrollando secuela tras secuela con la intención de ofrecer al jugador experiencias únicas, ambientaciones terroríficas, enemigos característicos y unos protagonistas que tienen vida propia. Han sabido adaptarse a cada generación, han creado universos en una gran variedad de formatos y han logrado que esta franquicia se disfrute de múltiples formas. Además, todo el trabajo que hay detrás de cada entrega ha sido una pieza fundamental para que tenga este reconocimiento, incluso logrando alcanzar premios al videojuego del año, aparecer en listas de las mejores sagas e incluso alcanzando las más de 100 millones de copias vendidas en todo el mundo, una cifra que le otorga la mención de ser una de las sagas más exitosas de la historia de los videojuegos. Hoy soplamos las velas por esta saga de la que esperamos seguir celebrando muchos más aniversarios y seguir disfrutando de muchas más entregas.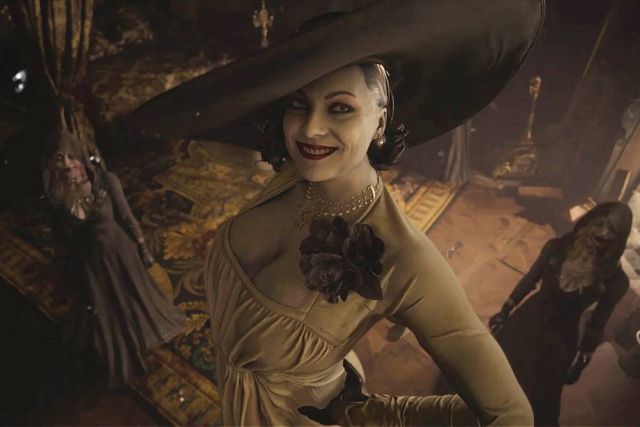 Fuentes: CAPCOM – Platinum Titles | Resident Evil Fandom | Famitsu | Box Office Mojo