The North American company confirms that the new installment of the saga will go on sale this year despite the coronavirus; along with more works.
Activision has revealed during the presentation of the financial results for the last quarter that it maintains its commitment to launch the new episode of the Call of Duty saga in 2020. After the extraordinary commercial performance of Modern Warfare, it has sold more units than any other installment. of the saga in its first months, the company is also preparing the release of two games corresponding to already known licenses, but does not detail names.
"During the second half of this year, our planning includes a new Call of Duty and the launch of two titles based on our extensive portfolio of intellectual property by Activision," said Dennis Durkin, chief financial officer of Activision Blizzard this Wednesday. Also, "the Shadowlands expansion of World of Warcraft from Blizzard," he adds.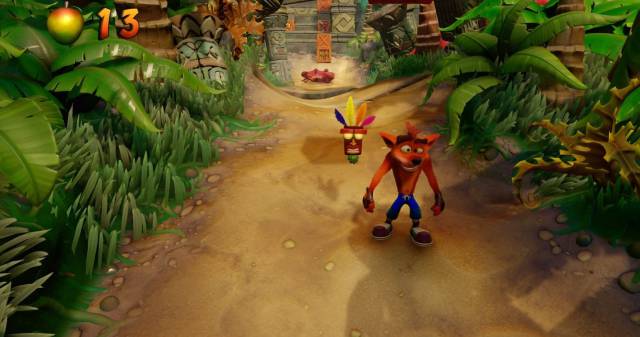 The success of Crash Bandicoot N. Sane Trilogy revealed the desire for more iterations of the character.
Activision has "remastering" and "reimagining" in development
The information in this regard ends here, but the imagination has no limits. In fact, there are several candidate names to be that pair of video games with existing licenses that Activision is preparing for 2020. If we go back to last February, in that same meeting with shareholders where they took stock of the last quarter of 2019, The North American company revealed that they were working on multiple video game "remasters" and "reimagines" of its catalog, but did not give details.
The community of players is clear about which licenses they want to see back according to those two concepts. On the remastering side, Tony Hawk Pro Skater sounds loud although, we insist, there is no announcement at the moment. Prototype is another saga with several years without peeking in stores, while in "reimagines" we have hits like Crash Bandicoot: N Sane Trilogy (more than 10 million units sold), Spyro Reignited Trilogy and Crash Team Racing: Nitro-Fueled in the most recent cases. New installments of those sagas is plausible.
In addition, Activision has spent several months studying how to create new iterations of existing sagas.
Regarding the new episode of Call of Duty, in March it was confirmed that they had a new episode in progress, although they did not indicate platforms, study (Treyarch would play if it maintains the trend of the last decade) or if they will be released on PS5 and Xbox Series X.