The new third party of the Nintendo console is an action RPG based on the popular anime franchise and the line of monstrous toys.
Bakugan: Champions of Vestroia is the new exclusive third party of Nintendo Switch, a new action RPG by WayForward based on the popular anime franchise and, in turn, the line of toys of figures and spheres that transform into monsters. This has been announced by Nintendo through its recent Treehouse Live, a broadcast in which we have been able to find out all the details of a title that will go on sale on November 3.
New from the creators of Shantae
What is promised is debt; Just yesterday, Nintendo announced a new special program with news for Switch, among which the presence of a mysterious new exclusive third party was announced. Well, finally we already know this new title by the creators of the successful saga of platforms and action Shantae, who leave behind 2D side-scrolling adventures to embark on a new project of role-playing and fully three-dimensional action.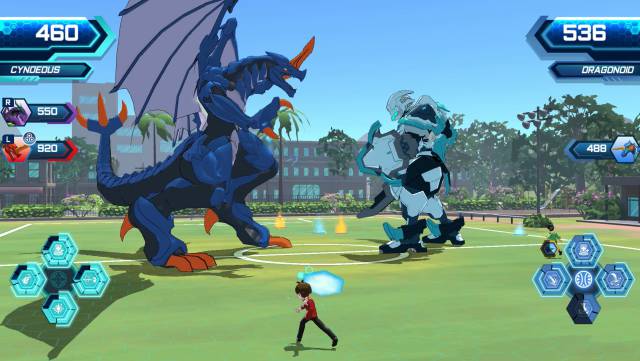 Thus, beyond the first images, its creators have shared a first gameplay through the same Treehouse of Nintendo and that you can see through the following link, offering a first look at the game mechanics and among which urban exploration stands out. and the battles between all kinds of colossal creatures, all under a markedly anime aesthetic.
As pointed out by WayForward, Bakugan: Champions of Vestroia will offer a completely original story based on the characters from the anime series, with the possibility of creating our own Bakugan team among more than 200 different creatures, each with their strengths and weaknesses, in addition of fighting against other players in competitive online multiplayer mode.
Bakugan: Champions of Vestroia will arrive exclusively on Nintendo Switch on November 3, 2020, both in physical and digital formats through the eShop.