Xbox Game Studios and Asobo Studio announce the availability of the trial phase by invitation of their next aerial simulator, only for Xbox Insiders.
Microsoft Flight Simulator represents one of the most anticipated returns for lovers of such a legendary Microsoft franchise, a title that is expected to arrive this year on both Windows 10 PC and Xbox One, also available through the Xbox Game Pass service from the day one. Now, its managers have announced through their official blog that the closed beta of the title will be enabled on July 30, that is, only for members of the Xbox Insider program.
Trial phase for Xbox Insiders users
Thus, this new test phase joins the different alphas that the title has already starred in in recent months; Of course, to be able to opt for a password to the closed beta it will be necessary to be a member of the so-called Xbox Insider from Microsoft, a platform to which you can subscribe through the following link.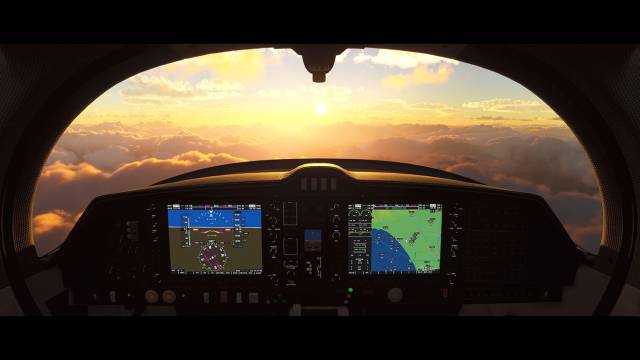 Although being a member of Xbox Insider will also not guarantee access to the closed beta of Microsoft Flight Simulator, since such access will be decided by Asobo Studio through different parameters, although its managers assure that more and more access keys are being sent so that Fans can test the title and share their feedback with the developers. In addition, users who have participated in the alpha phase will be able to access this new closed beta without major problems.
Be that as it may, the availability of a beta phase anticipates an upcoming arrival of the final version of Microsoft Flight Simulator, a title that, as we say, should arrive this year to both PC and Xbox One on a date yet to be specified.
"Microsoft Flight Simulator is the new generation of one of the most beloved simulation franchises. From light aircraft to wide-body aircraft, fly with the most detailed and impressive aircraft in an incredibly realistic world. Create your flight plan and fly anywhere on the planet. Enjoy day or night flights and face realistic and challenging weather conditions ", we can read in the official description of the title.