Devolver Digital presents a terrifying animated short to celebrate the launch of Carrion, its new action platform in reverse.
The new reverse horror-action platformer in which we take control of a terrifying bloodthirsty creature, Carrion celebrates its launch on PC, Xbox One, and Nintendo Switch with a terrifying animated trailer titled Become the Monster. This has been presented by its managers, Phobia Game Studio and Devolver Digital, sharing a final preview within a few hours of its availability in digital format.
Unleash terror on PC, Xbox One and Switch
Not surprisingly, Carrion has become one of the most brutal and most anticipated indies in recent months, a terrifying adventure that instead of being the typical supersoldier who faces dangerous creatures, we are the creature persecuted by the humans. What will be our only means of escape? Raze any human that crosses our path.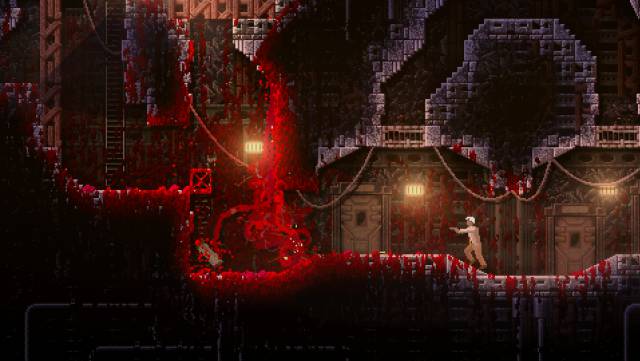 And it is precisely this theme that takes center stage in Carrion's new launch trailer, a new video clip that you can see heading this news and that unleashes the most explicit and brutal violence in the form of an animated short.
Carrion will be available tomorrow, July 23, both on PC via Steam and on Nintendo Switch and Xbox One; In addition, Xbox Game Pass subscribers will have the new Devolver Digital available at the launch date; on the other hand, all those who want to get hold of it will have to pay 19.99 euros.
"Carrion is a reverse horror game in which you assume the role of an amorphous creature of unknown origin. Stalk and consume those who have locked you up to spread fear and panic in the facilities. It grows and evolves as you destroy the prison and acquire more devastating abilities on the path of revenge, "notes his official description.