Konami decides to end his mobile adventure with the free to play based on his popular franchise one year after his debut.
Castlevania: Grimoire of Souls, Konami's bet on the mobile market in the form of multiplayer free to play based on such a popular franchise, will close its servers next September 2020, putting an end to its adventures on mobiles and tablets iOS and Android just one year after their original release.
A series of catastrophic misfortunes
And it is that Castlevania: Grimoire of Souls has not had an easy path in the competitive mobile ecosystem, especially in its beta phase period in mid-2018. So much so, that even in its staggered release in 2019, the title could not fix many of its setbacks at the level of gameplay and stability, passing through the App Store and Google Play without penalty or glory. Now, Konami, without specifying a determining reason to end the title, has announced that the game will cease to be available next September around the world.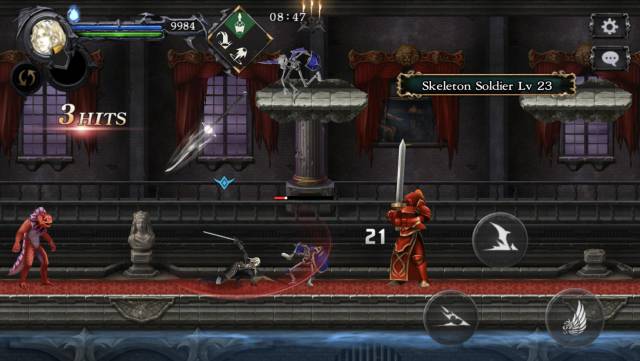 This decision has direct effects on the current offer of the video game since from today, players will not be able to spend more real money in the title store, closing the gem market, the app's premium currency. All in all, those who haven't tried Castlevania: Grimoire of Souls yet have time until September to give it one last chance.
Recall that this is the definitive reunion of classic characters in the saga (from Alucard to Simon Belmont, through Charlotte, Shanoa, Maria Renard and many others) through a classic 2D platform with its own story mode and various modes multiplayer. Castlevania: Grimoire of Souls will disappear from the digital bazaars of iOS and Android devices in September and all those who have the app installed will no longer be able to access the game from that date.