Ubisoft's computer gaming service, which includes the company's latest releases, totally free for a week for everyone.
Ubisoft has announced that its premium video game subscription service for PC on demand, Uplay +, can be tested for free for a week — seven calendar days — to enjoy more than 100 company titles at no cost. We even talk about the latest releases of the firm, a limited opportunity that will end on July 27.
How to get Uplay + free for PC for a week
To access the promotion is very simple. In addition to being necessary to have a PC and download the Uplay launcher to run the video games that we are going to play, simply access this link, create an account and click on "Try for free". You can also check the full list of games here. The usual price of the Ubisoftes subscription service is 14.99 euros per month. This time, 0.00 euros if we take advantage of the promotion before July 27.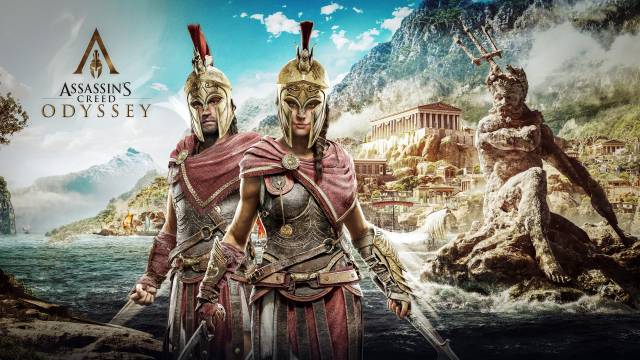 Assassin's Creed Odyssey
And what games are we talking about? The list is so large that it becomes difficult to select just a few as an example. In the catalog, which has more than a hundred works, both from decades ago and releases from just a few months ago, it is possible to filter by genre, popularity, from A to Z or new releases.
Thus, with Uplay + we can play for free for a full week works like Far Cry 5, Assassin's Creed Odyssey, Assassin's Creed Origins, Far Cry: New Dawn, Trials Rising, Watch Dogs 2, Ghost Recon Breakpoint and more. Those who prefer classics also find Beyond Good and Evil or all Splinter Cells.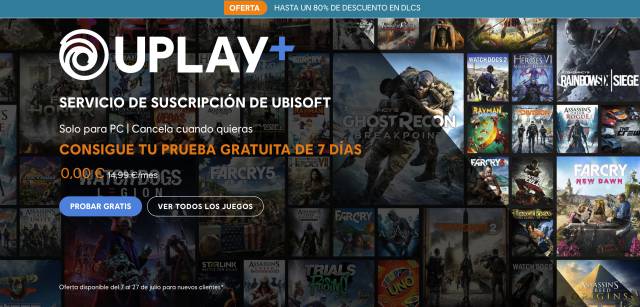 Ubisoft Forward, this Sunday, July 12 at 9:00 p.m. (CEST)
Ubisoft has everything ready for its big event this summer as an alternative to E3: Ubisoft Forward, this Sunday at 21:00. A few days ago we learned that Watch Dogs 2 will be given away for free in its PC version for all those who watch the broadcast, all the more reason to keep an eye on a streaming that we will broadcast live from FreeGameTips to know the news of games like Watch Dogs: Legion or Assassin's Creed Valhalla.