The new expansion of Blizzard's popular MMORPG features new details, beta date, and a spectacular collector's edition.
Blizzard today offered a special broadcast dedicated to Shadowlands, the next expansion of World of Warcraft, a new content that will bring interesting news to such a popular MMORPG, thus confirming a new maximum level set at 60 and a collector's edition that will go on sale. in autumn next to the launch of the expansion. Of course, for now, the final release date of Shadowlands has not been confirmed, although from the next week the test phase of the expansion will be enabled.
Delving into the Shadowlands
Thus, World of Warcraft Shadowlands will allow players of the title to enter the so-called Shadowlands through its five zones, the new region that will be enabled to carry out the new missions through a maximum level of 60. All those who want to sign up for the beta to see if they receive a code from Blizzard can already do so through the official website of the title.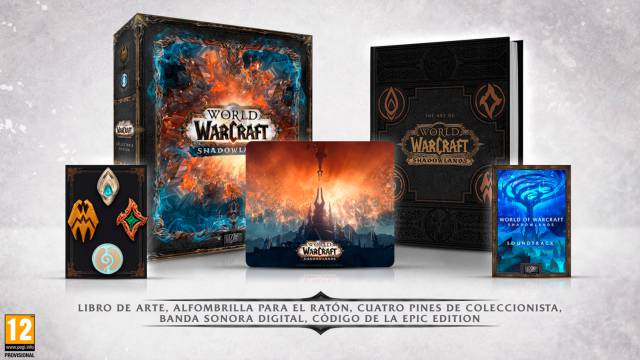 On the other hand, its managers have shown the World of Warcraft Shadowlands collector's edition, a very special edition with several physical extras that will surely become an object of desire by fans of the Blizzard MMORPG. Among them, a generous hardcover art book, a set of pins with the symbols of the Curias, the soundtrack and a mat, all for 119.99 euros.
Although digital extras are not far behind with a 30-day subscription to World of Warcraft, the possibility of raising our character to level 50 in order to face the expansion with more guarantees, a special mount and pet and a set of transfiguration. As we say, World of Warcraft Shadowlands does not yet have a specific release date, although it is expected to hit the market sometime next fall.