We help you solve one of the challenges of the Golden Pass of the Paris Season, available during this month of November.
Mario Kart Tour has started this week the Paris Season, the fourth season of the game on iOS and Android and, with it, a new Golden Pass with nine new challenges to complete and the standard challenges; All this compiled in this article. Today we review one of the challenges that more problems can bring us with video included: get 50 coins in a single race.
The timely strategy to overcome the challenge
Bearing in mind that it is normal for us to finish a race with a dozen or, at most, a couple of dozen coins per race, which we are asked half a hundred may sound like crazy madness; However, if we choose the correct circuit and put the appropriate displacement, as you will see below this challenge does not present too many complications.
CHALLENGES #MarioKartTour
We help you complete the new challenge of the Golden Pass of the Paris Season: how to get 50 coins in a single race. pic.twitter.com/sAJNV7qvBS

– FreeGameTips.com (@FreeGameTips) November 8, 2019
First, let's go to the Yoshi Cup of the Tokyo Season, one of the first ones we unlocked. The first circuit, the Yoshi Circuit, is our main objective. The reason is very simple: it is a path with a multitude of coins, long and very wide.
That said, we recommend that you choose Yoshi, a character from the Singular category and with the possibility of Furor in this circuit. Why is it important to enter Furor in this challenge? Because we can touch the triple coin and, with it, a Furor of coins (which if we use it well can give us about 15 or 20 coins during that state).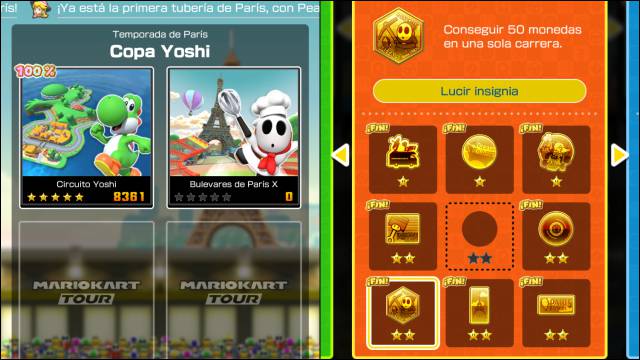 The most favorable kart is undoubtedly a Singular or Megasingular for this same reason, while the hang glider is indifferent in this task; although we also recommend the best possible to have more bonus per combo and more time per combo.
One last note: run in 50 cc. Being the slowest and easiest category, we have more time to draw the curves and more facilities to avoid getting out of the ideal path (follow the course of the coins …). As you see in the video, it is even possible to go to 60 coins. Good luck!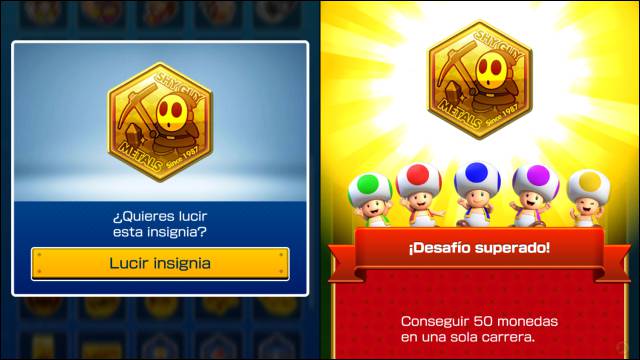 Try the free Golden Pass for 15 days
We remind you that there are exclusive challenges of the Golden Pass, a season pass that we can try for free for 15 days in a very simple way; If we want to continue using it later we have to pay 5.49 euros per month. In addition, we explain how to get rubies easily and for free to get additional runs and get unique items.