Activision and Toys for Bob introduce both cooperative and competitive modes for up to 4 players in the new adventure from Crash and company.
Crash Bandicoot 4: It's About Time, the new installment in the Activision saga now in the hands of Toys for Bob, has discovered its multiplayer modes, both cooperative and competitive, available locally with options for 2 and 4 simultaneous players. This has been shared by the IGN media, presenting all the news of a title that will be released on October 2 on PS4 and Xbox One.
Better accompanied than alone
Thus, after recently enjoying the final launch trailer for Crash Bandicoot 4: It's About Time, now we can learn more about the last surprise that its creators had saved shortly before the launch of the title, which is none other than the possibility of playing accompanied of our friends at home. So much so, that we can enjoy several modes for 2 and 4 players and the option to choose between four characters: Crash, Coco, Fake Crash and Fake Coco.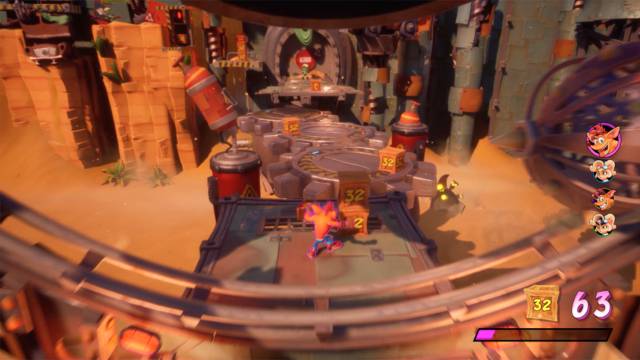 Now entering the available modes, Bandicoot Battle, the competitive side, offers 2 modes with Checkpoint Race and Crate Combo. The first modality bets on races against the clock (for 2 and 4 players) through several control points distributed around the stage; in the middle of the race we can see the ghosts of the rivals and destroy boxes to win a few seconds. On the other hand, the second mode will encourage us to destroy as many boxes as possible through checkpoints with the advantage of point multipliers.
Regarding its cooperative aspect, Pass N. Play will encourage us to pass the command to our friends to progress through the levels through everyone's effort, for up to 4 players per game; The grace of the matter is that this mode will be compatible with both the standard levels and the N. Verted levels, with which we will have a lot of content to enjoy with our friends.