It is a runner developed by King in which the character will have to overcome all kinds of dangers to defeat the evil Neo Cortex again.
With Crash Bandicoot 4: It's About Time announced for consoles and PC, there was still a gap to fill, that of mobile devices. King has just announced that he is working on Crash Bandicoot: On the Run !, a new mobile adventure that will challenge us to run as fast as possible through the stages, almost without being able to look back. The game will be released under a free-to-play model and it is already possible to pre-register on Google Play and on the official videogame page.
Stephen Jarret, creative director of Crash Bandicoot: On the Run !, has stated that they are "excited" to be able to bring the saga "to mobile devices". According to the creative, his goal is to merge "the runner experience with the classic Crash gameplay." The idea is "to increase depth and progression through a variety of exciting features that include a significant social layer." He claims they have been inspired by the Crash story to bring back classic characters, bosses, and settings.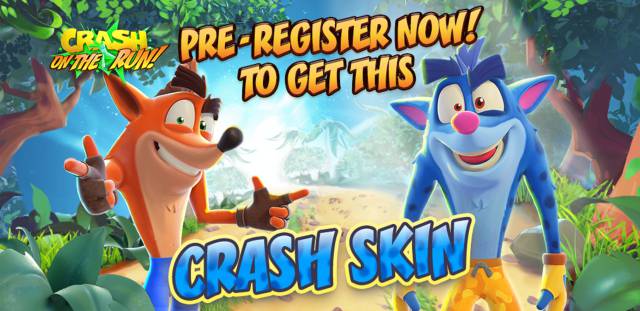 The bad guy returns
How could it be otherwise, the evil doctor Neo Cortex returns to do his thing again. He intends to control the multi-universe with the help of his faithful vassals. However, he will encounter two heroes who will try to prevent him from succeeding in his Machiavellian plans. Nothing more and nothing less than Crash and his sister Coco. Among the scenarios that we can visit will be some of the classics, see Turtle Woods or Bear it.
Although Crash Bandicoot: On the Run! It is only available on Android for pre-registration, in King they confirm that it will also be on iOS soon. All players who sign up will receive the Blue Hyena skin on launch day. Players who are familiar with Crash Team Racing: Nitro Fueled, the remake of the PSX classic for PlayStation 4, Xbox One, and Nintendo Switch, will surely recognize this look instantly.
Source | King (press release)