The new remake of Black Forest Games and THQ Nordic recovers unpublished material from the original title from 15 years ago for the new version of PC, PS4 and Xbox One
Destroy All Humans !, the remake of the original 15-year-old title of the PS2 and Xbox generation, comes to the market next week by Black Forest Games and THQ Nordic, a completely original new version that maintains the characteristics and essence of the 2005 title with a completely renewed visual aspect and the odd surprise, both in terms of content and gameplay. And it is precisely on unpublished contents of what the new trailer shared by its managers is showing, showing a first look at a completely new mission recovered from the original project and that never saw the light of day; until now.
Extending the campaign with an extra mission
Thus, a few days after the launch of this new look at the past of the video game in a renewed format, its creators have shown the first sequences of what they call Lost Mission, a mission that, as its name advances, never saw the light through from the original version of Destroy All Humans! and that now, 15 years later, it can finally be played by those who dare to relive the crazy adventures of the alien Crypto.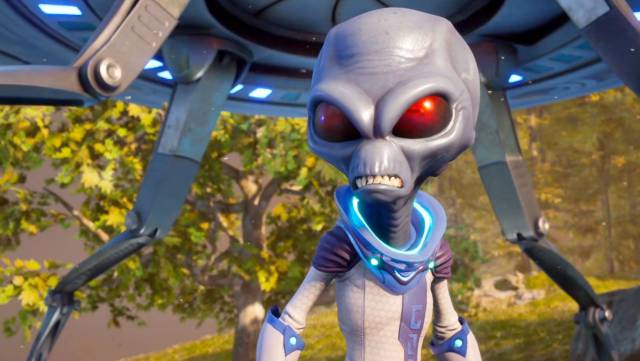 Thus, and as the first scenes of the trailer that you can see heading this news advance, Crypto will once again face the United States Army in its quest to end humanity, always pursued by two CIA agents who seem to know More than it seems. How could it be otherwise, Crypto will have to use its disintegration, telekineses and possession abilities, in order to infiltrate the enemy ranks and cause the maximum possible damage between laughs.
The Destroy All Humans remake! It will arrive on PC, PS4 and Xbox One on July 28, 2020 with the help of Black Forest Games and THQ Nordic.