The new title of the id Software saga continues to define the future of the game with new challenges and downloadable content.
It has been more than four years since the restart of Doom reached stores, enough time to take notes and point out the weaknesses of the previous production to strengthen them in the sequel. A few weeks after the launch of Doom Eternal, a new installment of the popular id Software franchise, the company has confirmed that they will look further and focus on the future of this chapter with new downloadable content. In an interview with the Official Xbox Magazine, producer and co-director Marty Stratton has stressed the need to continue providing content to players after launch.
"Honestly, there is a demand that we do that," Stratton says in reference to the expansions and new game modes that will be added later. "We see hundreds and hundreds of players who continue to play Doom 2016, and we have nothing for them. They have asked for new DLCs, they have requested more ways to play, but sincerely, we launched ourselves directly into the development of Eternal Doom and we have not given them anything, "he said.
"I am very excited about the new elements, such as the Master Levels, and the DLC we have, as well as the new challenges that we will offer monthly or weekly," he continues. "We will continue to provide support for Battle Mode and add Invasion." In addition, they have many ideas for post-launch content, with which they will try to channel what the players have asked them to offer and "more variety in that experience".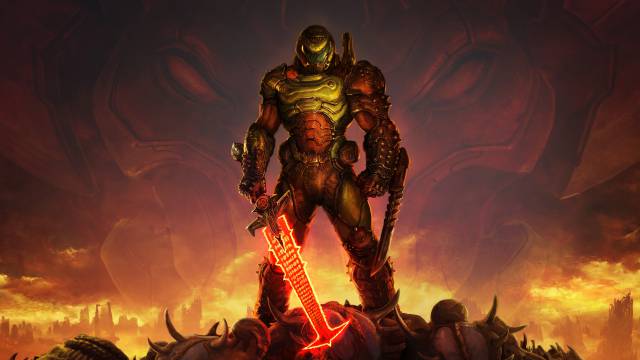 Eternal Doom
There will be no microtransactions
That Doom Eternal will have paid content does not mean that they will bet on microtransactions. The team believes that since it is a paid game and not a free-to-play game, they must offer the full experience. "There is no store. Nothing you can unlock in Eternal with the XP affects the player's abilities or content that can impact the gameplay in any way, "confirms Hugo Martin, creative director of the game. The only thing that can be unlocked with experience are cosmetic elements, which do not affect the gameplay.
Doom Eternal was scheduled for 2019, but id Software announced that it needed more time to polish the gaming experience. The new date? The next March 20. You will see the light first on Xbox One, PS4 and PC, since the port of Nintendo Switch will be published somewhat later.
Source | Official Xbox Magazine (via Gaming Bolt)