Get the classic Warhammer strategy now for free through a new promotion on the GOG portal.
The Warhammer saga continues to star in exciting promotions for PC gamers. So much so, that to the recent offer of the Humble Store through which we can get several classics of the franchise for less than 1 euro through the so-called Humble Warhammer Bundle 2020, now comes an irresistible new offer for fans of Such a popular saga with the possibility of free downloading the classic Warhammer 40,000 strategy: Rites of War through GOG, although only for a limited time.
Get the video game now for free
This has been announced by those responsible for the GOG portal, offering the 1999 title by DreamForge Intertainment completely free of charge, yes, only for the next 48 hours. A video game that although it offers a finish typical of its time, it offers a typically role-playing experience in the Warhammer style, as if it were the classic board game.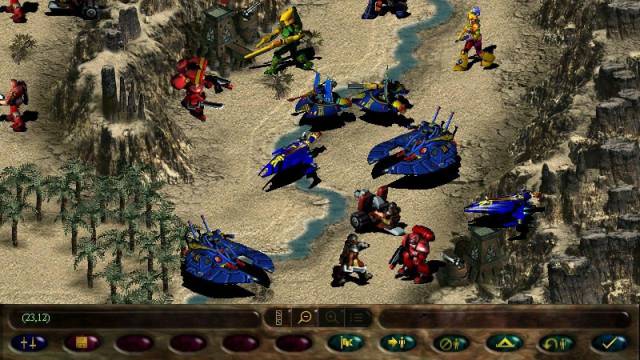 Thus, those who want to add the game to their GOG digital library, just have to access the official title page in that store and click on the Get it free button; it will automatically become part of the user's account, with the possibility of installing and uninstalling it as many times as desired. All those who want to get the title can already go through GOG and claim their digital copy before it returns to its usual price of 5.49 euros.
Warhammer 40,000: Rites of War, as we say, is a 1999 title that bets on a classic turn-based strategy set in the vast sci-fi universe of Warhammer 40K by Games Workshop, with a total of up to 24 missions to complete. Through 8 typical classes of the franchise. A unique opportunity to get hold of a classic of the genre at zero cost.