The new JRPG from the creators of Suikoden achieves great success in its funding campaign and mentions the next generation of Nintendo as a platform.
Eiyuden Chronicle: Hundred Heroes, the new JRPG of the newly created studio Rabbit & Bear by those responsible for the classic Suikoden, has achieved great success in its recently launched financing campaign through Kickstarter, surpassing 435,000 euros in a few hours and achieving the minimum financing to carry out the project. Although one of the most striking aspects of the campaign is that it already mentions the successor of Nintendo Switch as a possible platform.
Tribute to the PSX JRPG
Thus, Eiyuden Chronicle: Hundred Heroes was recently announced as a spiritual successor to the classic Suikoden; not surprisingly, the team responsible is made up of names such as Osamu Komuta, Yoshitaka Murayama or Junko Kawano, among others, and who participated in different installments of the saga.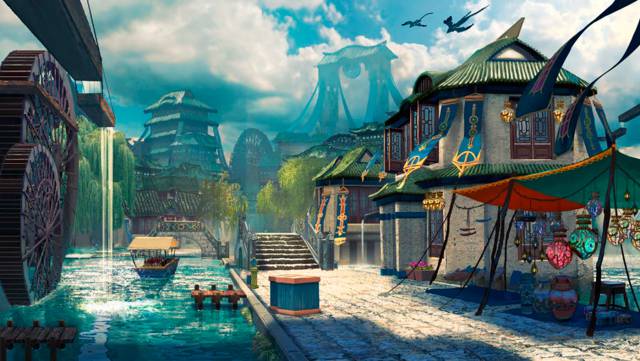 Now, and after a few to start the Kickstarter financing campaign, the Rabbit & Bear team has already raised more than 700,000 euros at the time of writing, thus confirming the PC version in the absence of 31 more days of campaign and , most likely, reaching next steps such as those of PS4, Xbox One, PS5, Xbox Series X and, initially, Nintendo Switch, although on the official title page on Kickstarter they will also talk about the next new generation console from Nintendo .
Recall that many games financed on Kickstarter in the past have announced platforms that over time have been discarded in favor of new consoles, as is the case with Wii U; and is that many games that were once announced for the previous Nintendo console, have finally ended up arriving only on Switch, mainly due to development times that have been extended more than expected.
Recall that Eiyuden Chronicle: Hundred Heroes plans to hit the market in the fall of 2022 on current and next-gen consoles, with the question of whether by then there will be a new Nintendo console or whether the game will eventually have to be adapted to the current Nintendo Switch.