FIFA 21 starts its Black Friday with various promotions already available. Learn about the new Record Breakers card series and Squad Challenges.
Black Friday is coming to FIFA 21. EA Sports has confirmed all the content that we can find in the game over the next few days. Highlights a series of unpublished cards, Record Breakers, as well as a new template challenge, among other elements.
Record Breakers focuses on five players who have made their names in soccer history. The improvement in valuation they have received is permanent. Then we leave the selected ones with their milestone:
Mbappé (91) | Youngest player to score 10 goals in the UEFA Champions League (12/05/2017)

David Silva (89) | Fastest player to achieve 200 Premier League wins.

Sancho (88) | Youngest player to reach 30 goals in the Bundesliga.

Falcao (87) | Player who has scored the most goals in a single UEFA Europa League campaign.

Oscar (86) | Player who has distributed the most assists in a single season of the Chinese Super League.
These will appear during the opening of envelopes from this moment until next Tuesday, December 6.
If you have a remnant of cards in your club, you can take part in the Lightning Squad Challenges, SBCs that will appear for a very limited time and that offer a generous window to get high-rated cards, including icons. We talk about hours between each other, so you have to stay tuned. The update will be constant until November 29.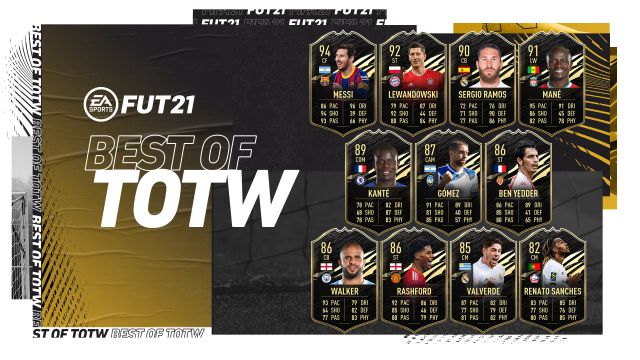 Along with Record Breakers, opening cards will give you a chance to land the best past TOTW players. That is, during this weekend you choose to receive letters from the 9 Teams of the Week available. Only a few participate, such as Leo Messi, Sergio Ramos and Federico Valverde, from a list that is completed by eight other players.
FIFA 21 is available on PS4, Xbox One, PC, and Nintendo Switch, as well as PS5 and Xbox Series X | S through backward compatibility.