Hironobu Sakaguchi's favorite title went on sale just as the first-generation PlayStation was giving its last legs.
It's not easy to hit the market at dusk for a generation of consoles, but various cult titles were born in that end of the cycle. The Last of Us was one of them, as was Final Fantasy IX, which is celebrating its 20th anniversary. The old Squaresoft title closed a memorable trilogy on PlayStation, a product that has been even more recognized over the years. Hironobu Sakaguchi, creator of the saga, defends it as his favorite game in the series, and the truth is that this video game directed by Hiroyuki Ito has won the hearts of many players.
Final Fantasy VIII narrated a story of great dimensions, although always focused on its characters, the true engines of the plot. To capture it, a realistic graphic style was chosen. Instead, the ninth chapter returned to superdeformed models. Like a well-balanced cocktail, Squaresoft was able to fuse the medieval knight-errant setting with a world of magic and technology.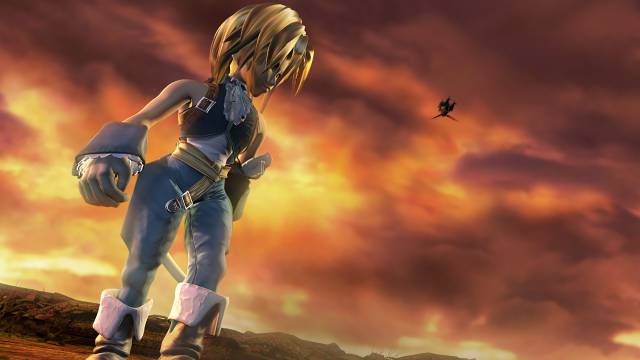 More than it seems
Do not confuse a casual aesthetic with a children's product. Under that visual layer, Final Fantasy IX touches existential themes embodied in its protagonists. Yitán, a young thief who is part of the Tantalus theater gang, kidnaps Princess Garnet von Alexandros, from the Alexandria monarchy. This blue-blooded woman, far from offering resistance, sets out on the adventure and lets herself be led by the rascals. In these uncertain times, strange events occur in the kingdom, something that has affected his own family and threatens to plunge his lands into darkness.
Technology and black magic have breathed life into beings that were once just ragdolls. When these beings become aware, they ask themselves the basic questions that torment the human being. That is, the meaning of life, what it means to be alive, and the inevitable consequences of life: in other words, the death that awaits us all. Final Fantasy IX does an introspection through its characters and provides tools so that it is the player himself who reflects with them. The script, deeper than it seems at first glance, accompanies its dialogues and film scenes with one of the most rounded works by the composer Nobuo Uematsu. This soundtrack also has a theme that perfectly symbolizes the themes that are played during the video game. You're not alone. You're not alone.