The alternative remake of the Square classic for mobile phones is carried out by Applibot, the same company in charge of NieR Re[in]Carnation.
Although the last State of Play left several important news related to Final Fantasy VII Remake (such as the improved version for PS5 or the DLC starring Yuffie), one of the most surprising was the announcement of a new remake for mobile devices. This project, subtitled Ever Crisis, will not only more faithfully recreate the events of the 1997 original, but also of other related titles such as Crisis Core, Dirge of Cerberus or even the animated film Advent Children. It is a new reconstruction that will arrive in episodic format and free of charge, although, as we have been able to discover through the translation of its website, it will also include micropayments.
Free to play, pay to win?
Although the descriptions for now are quite generic – understandable knowing that the first episode still does not have a release date -, the terminology of its website matches that used to describe other mobile adaptations of Square Enix sagas such as Kingdom Hears: Dark Road or NieR Re[in]Carnation (the latter also developed by Applibot, study after Ever Crisis). In practice, this means that the game itself can be downloaded at no cost – according to an interview with Tetsuya Nomura, the intention is to release chapters on a monthly basis – but there will be goods such as clothing or materials (to give a few hypothetical examples) that either require payment, or are much easier to get with money than through traditional methods.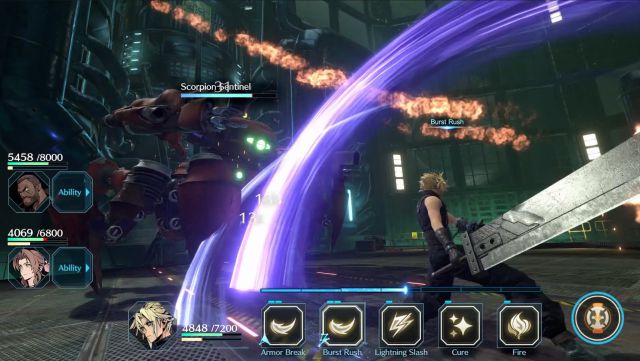 Of course, without more specific data, it is difficult to know exactly what this will translate into when playing games, but it is little surprising news considering how this particular business model usually works. On the other hand, at the moment Ever Crisis is only confirmed for iOS and Android devices, although it would not be a surprise if, once completed, it reached consoles through a more conventional method (single paid download) as it did in its day Final Fantasy XV: Pocket Edition.